If you've ever scrolled through TikTok, YouTube, or Instagram wondering how your favorite influencers make it look so easy, we get it. Creating video content for social media can be an exciting step for you and your brand — plus, it's a great way to connect and engage with your audience.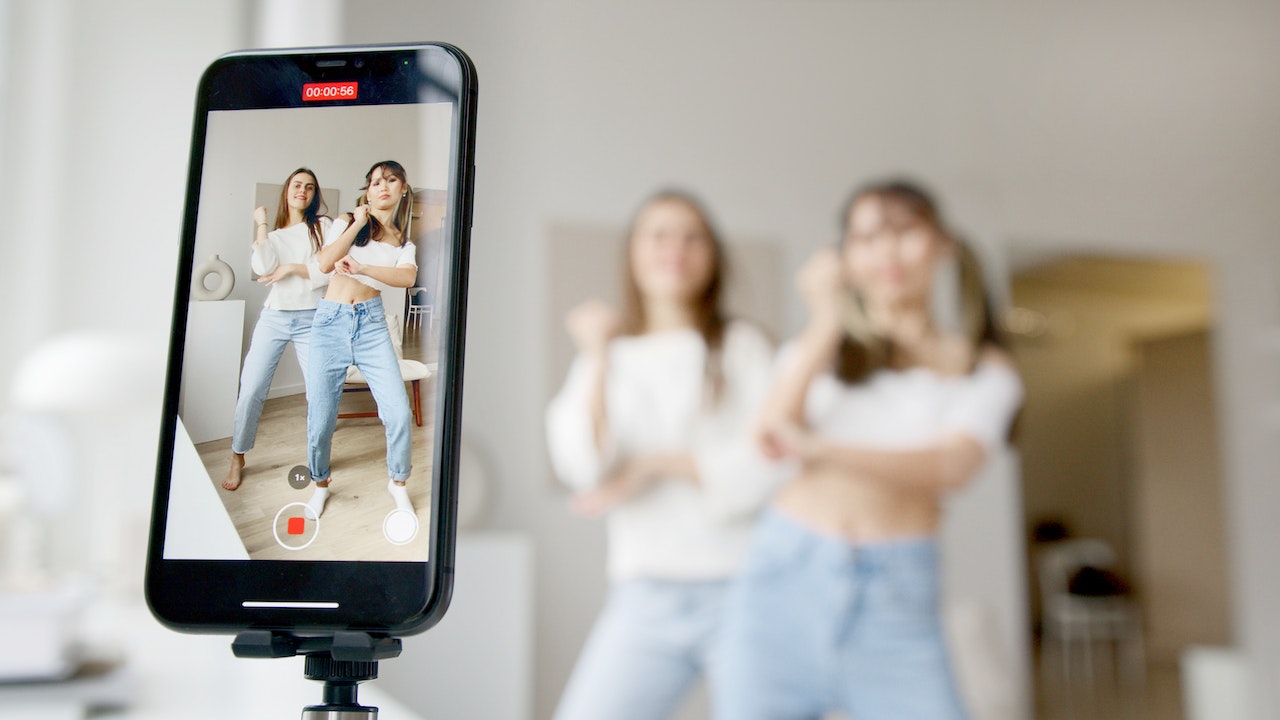 So in this post, we're covering why video for social media is such a great investment, and a few tips and tricks of the trade when it comes to creating it — no matter if you're just starting out or are a seasoned pro looking for inspo. Plus, with fun, simple tools like Unscreen, you're all set to succeed in the long term. Grab those ring lights, and let's go.
Why 2023 is the year of video — for social media & more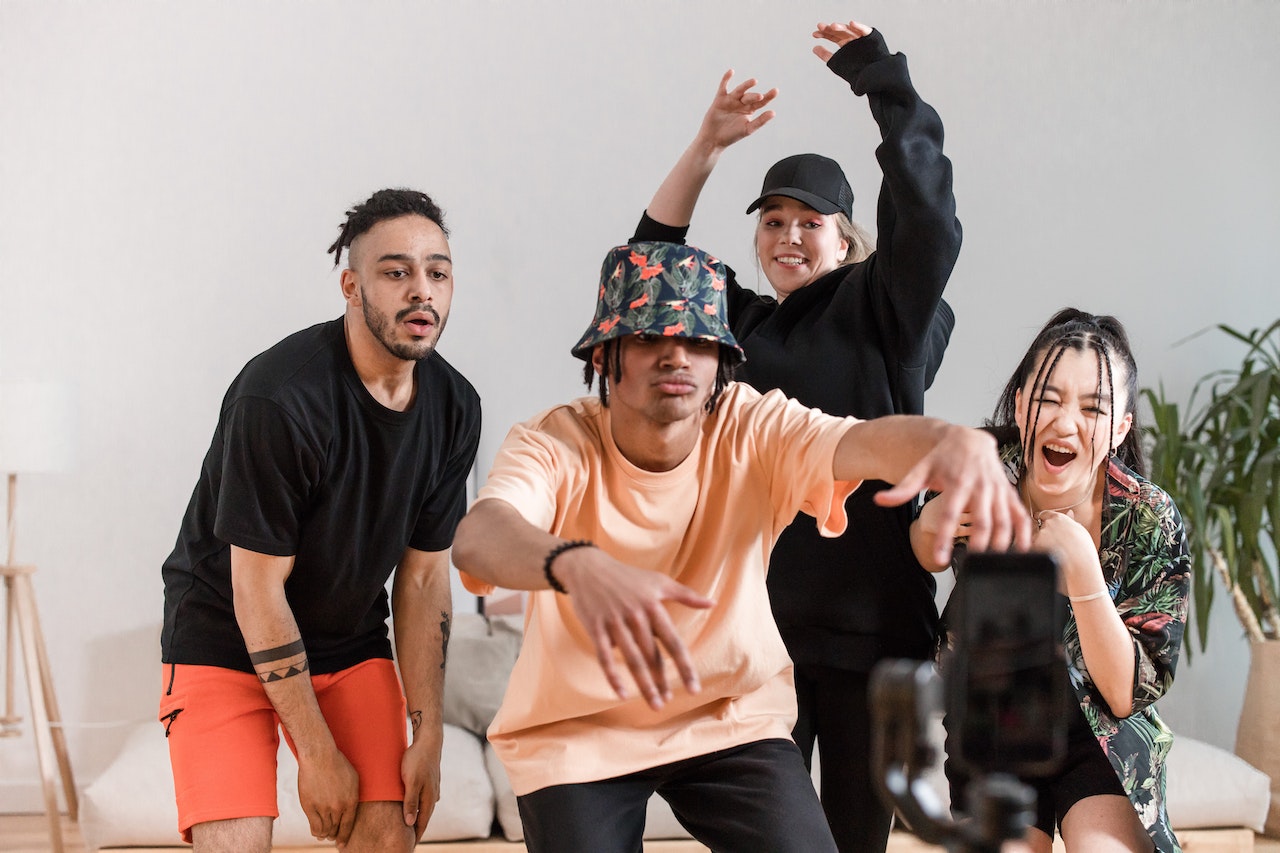 Fun fact: even big names like Microsoft have TikTok accounts. Why? It's simple — social media video marketing is one of the smartest ways to promote yourself or your brand. Because with audience attention spans clocking in at 8 seconds before they scroll or bounce, a short, snappy video is a great way to keep them hooked.

Video for social media also reaches your audience where they're at — and in this case, Gen-Z, which makes up over 40% of all consumers. Who primarily get their info from social channels and spend close to 3.4 hours a day watching videos. It helps them put a human face to your brand, see it in action, and understand your products or services better — all in one go.

And the best part? Creating video content for social media doesn't need Hollywood-level production budgets. (Even one you shoot on your smartphone can add a ton of value.) Plus, you're all set to succeed with these tried and tested tips. Let's check them out.
3 key steps for succeeding with your social media video content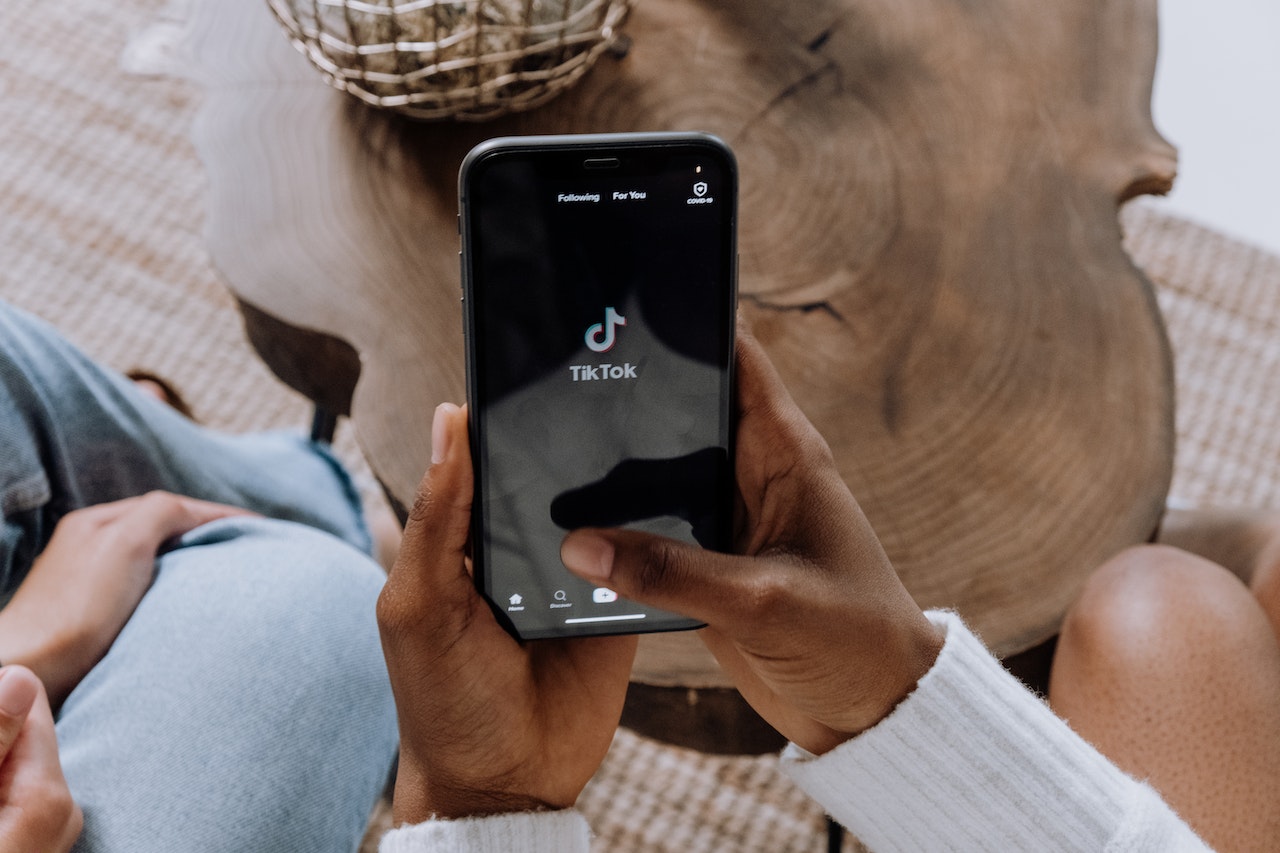 Video for social media takes a bit of planning and prep in advance. So let's start with these three key steps:
1. Figure out what format fits your niche & nest egg
Step one: pick a video content format that fits your resources and marketing needs. (Aka, not just what your competitors are doing.) Here are some popular types:
How-to videos
Here you share a step-by-step tutorial on a specific task or skill. Easily one of the most popular, value-adding content formats because you can demonstrate your expertise in person and add a human face to your brand. (Building trust and loyalty in your audience over time.)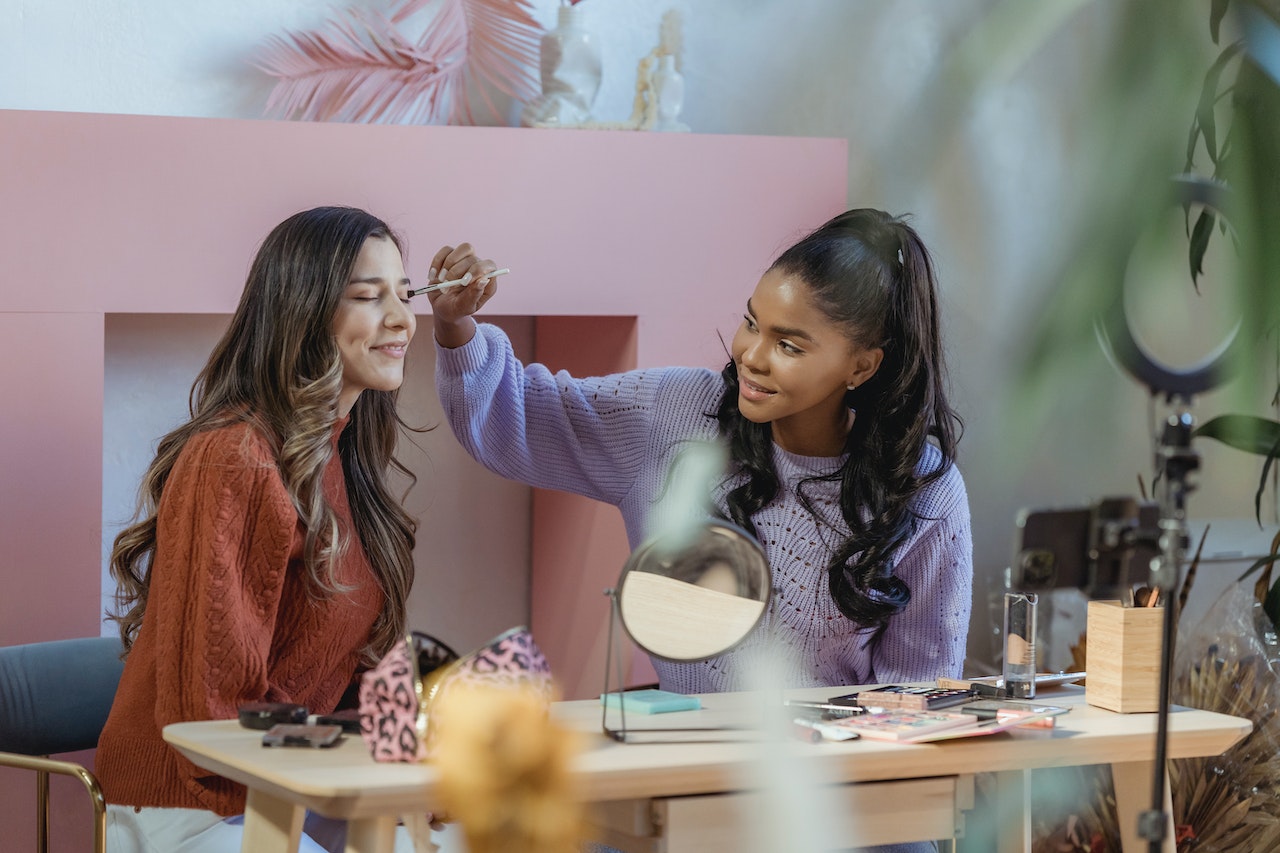 Which works great when combined with the following:
Product reviews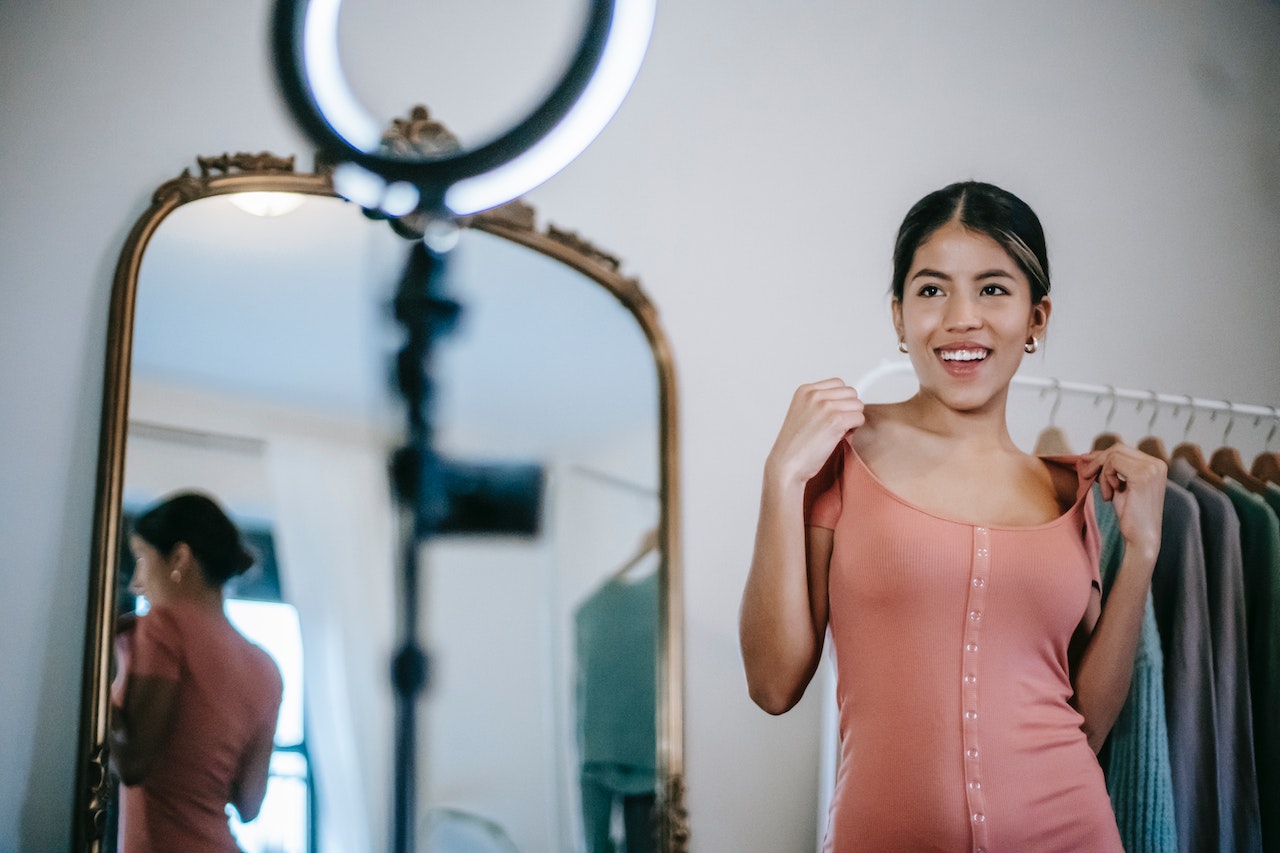 Where you share your experience using a specific brand's product — what you loved, what you didn't, what it goes great with, and where it could do better. Do this right (and enough times), and you might just land an affiliate partnership with the brand whose products you're promoting. Plus, it's a key search term other users are going to be looking out for before buying it themselves.
User testimonials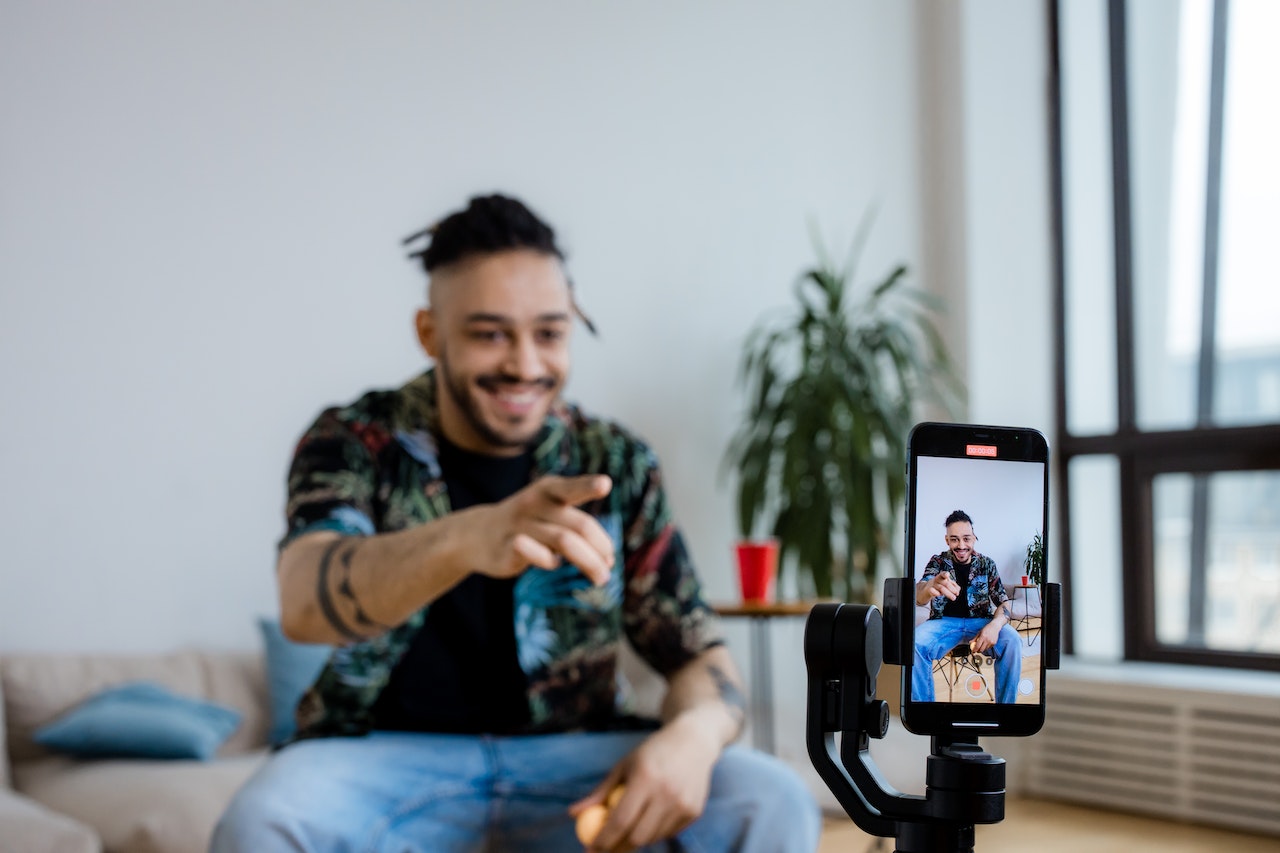 You can encourage users who've bought (and loved) your product or service to share their experiences — what problems they faced before they came across your brand, how it's brought value to them, and who else they'd recommend it to. Video testimonials are a great way to promote a real-life example of how you add value to your audience, build credibility, and show how you're making a positive impact.
Collab videos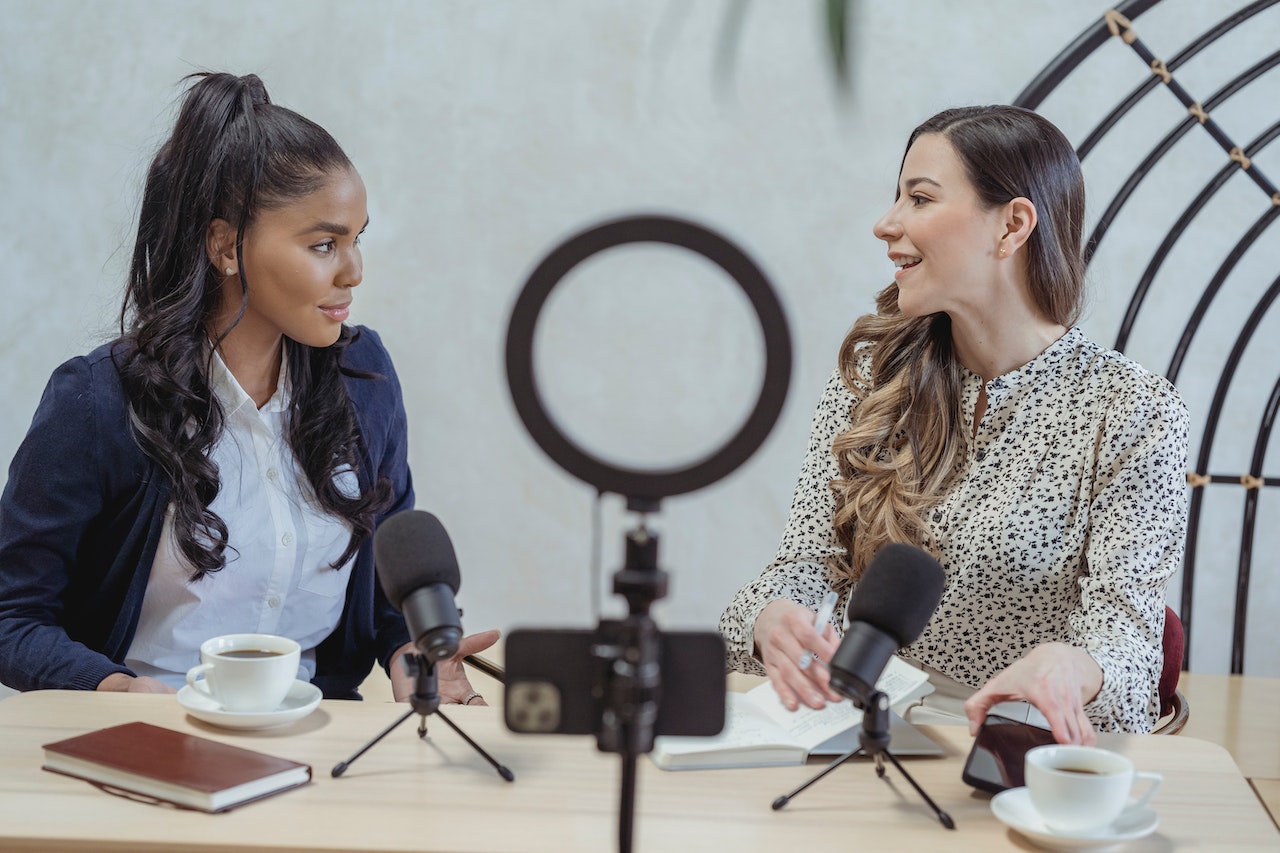 Where fellow influencers and industry experts join you — besides nurturing your business partnerships, putting two or more great minds together helps share something valuable with your audience. Plus, it's a win-win for both sides because you now both get to promote each other's brands and channels.
These all sound like a ton of fun to create, right? But we recommend starting simple: figure out what kind of video content you can realistically produce right now with your existing resources and budget. Then, pick 1-2 video content formats you think would best add value to your audience. Because now, you need to:
2. Make your audience the hero of your story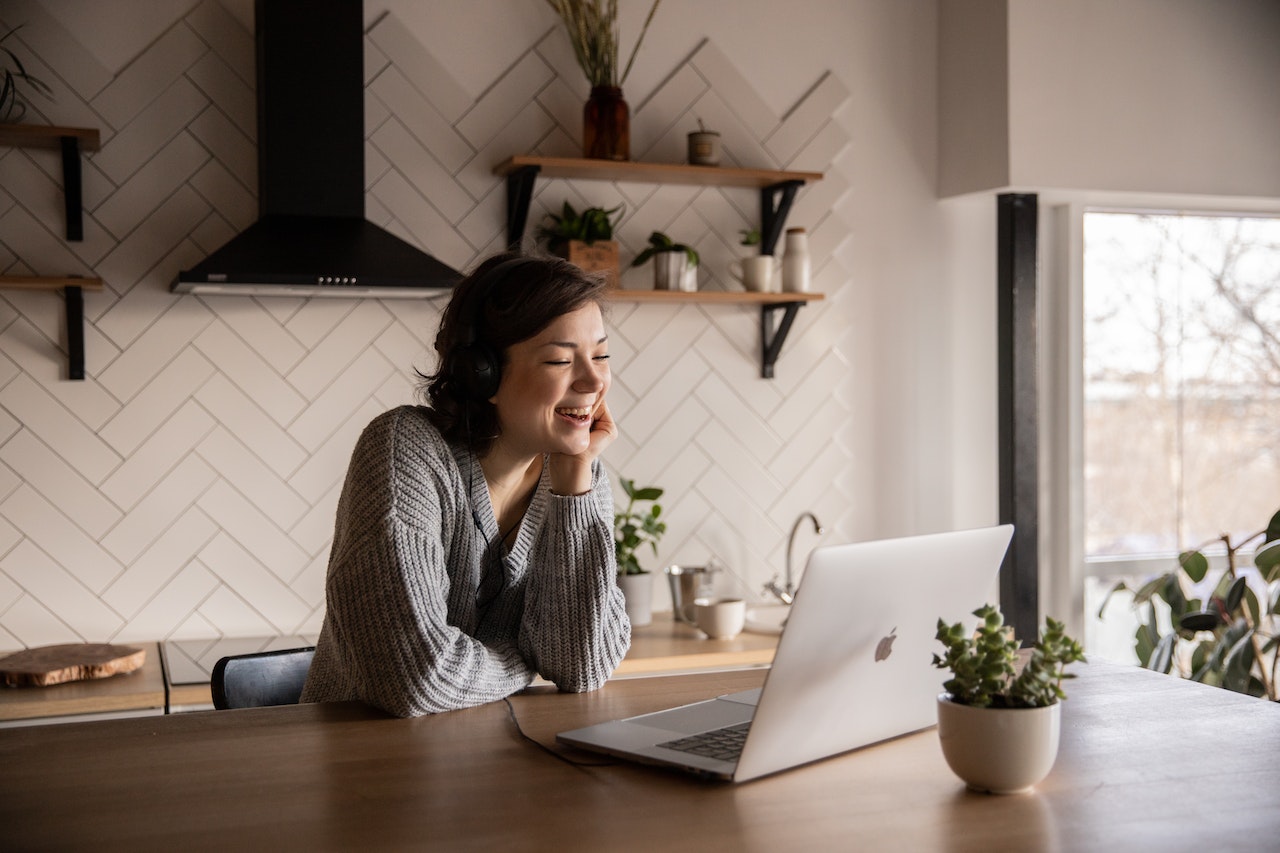 Think back to the last movie that made you ugly cry into a pillow for days. Or that one TV series that makes you laugh till your sides hurt — no matter how many times you rewatch it. That's the power of great storytelling. With the right tweaks, you can tell your audience a story that helps build a lasting emotional connection.
Start with a relatable protagonist
Aka, a fleshed-out audience persona — one your audience can relate to because of how much it reminds them of themselves. This also helps you get a clear picture of who you're trying to connect with, market, and sell to. Build a picture of their personality, hobbies, challenges, how they might go about finding a solution to their problems — and where you step in.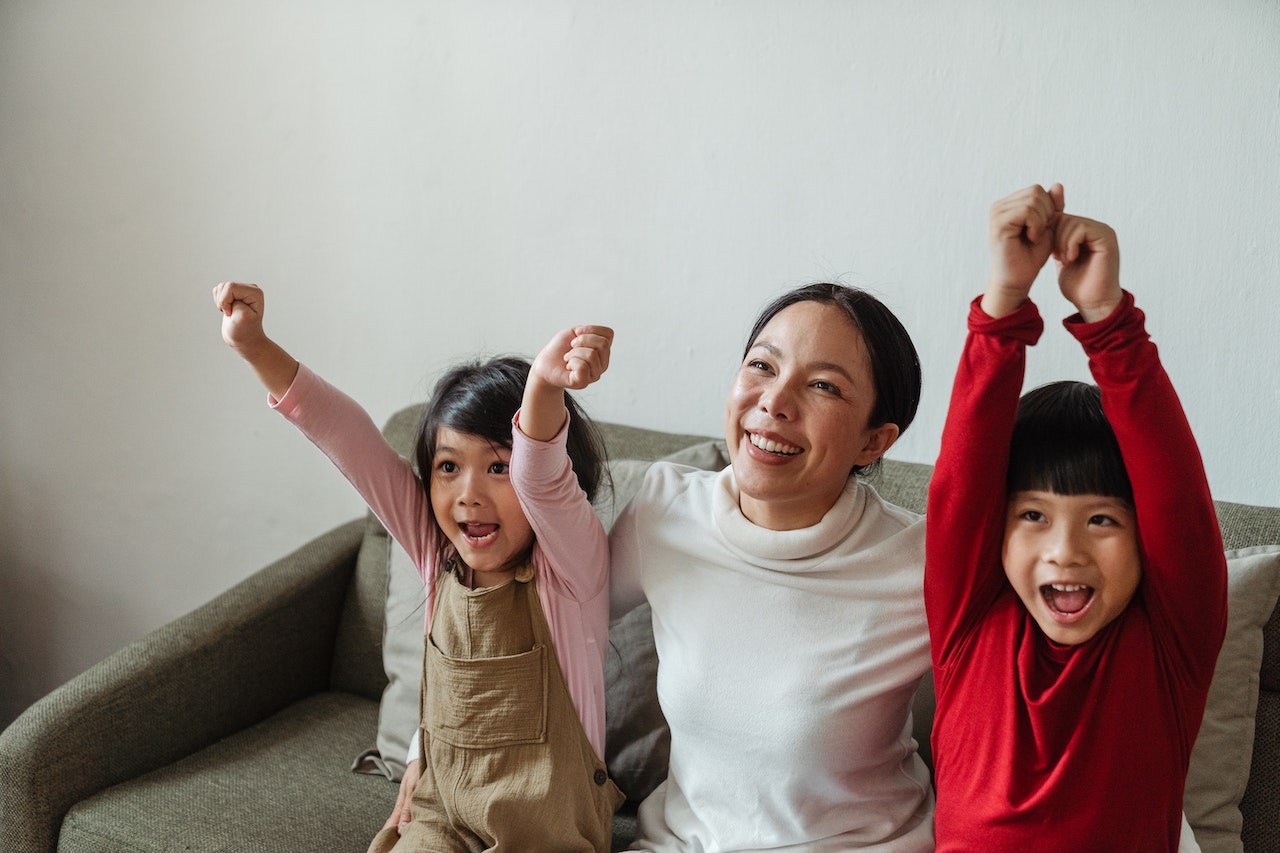 For example, if you're creating videos for your fitness brand, you could showcase how your protagonist overcame their lack of confidence by joining a supportive fitness community and making it a daily habit — helping your audience understand your and your brand's value in overcoming their challenges.
End with a clear message 
Along with building an emotional connection with your audience and adding value, your video content is still meant to promote your brand. So make sure your story communicates this message clearly throughout your video — and ends with a clear call to action. (Whether that's subscribing, checking out your website, or leaving a comment.) It'll help you stay focused on your marketing without getting lost in the creative process.
3. Get your video content production on point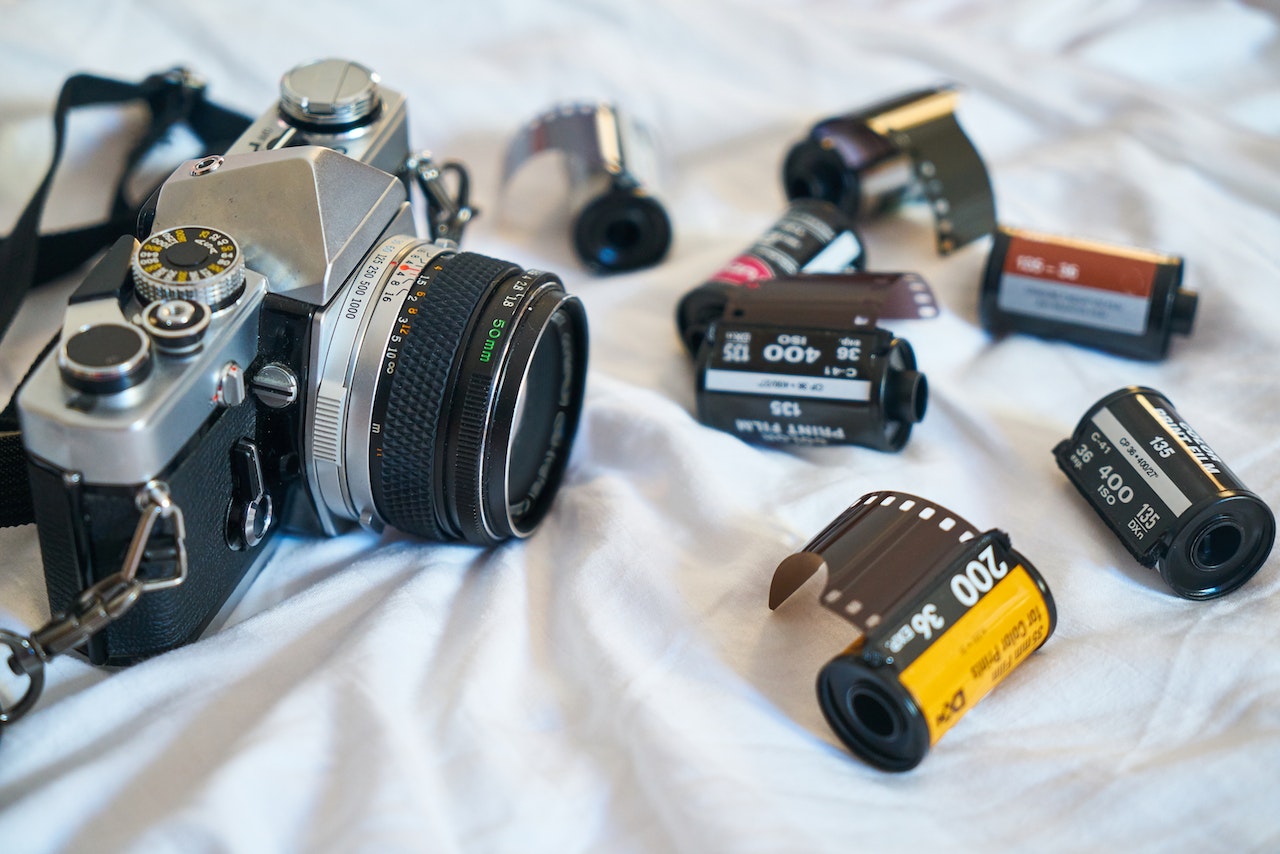 Now let's cover some basic steps to help you nail your content while you're filming — and once you're done:
Keep your shots steady with a tripod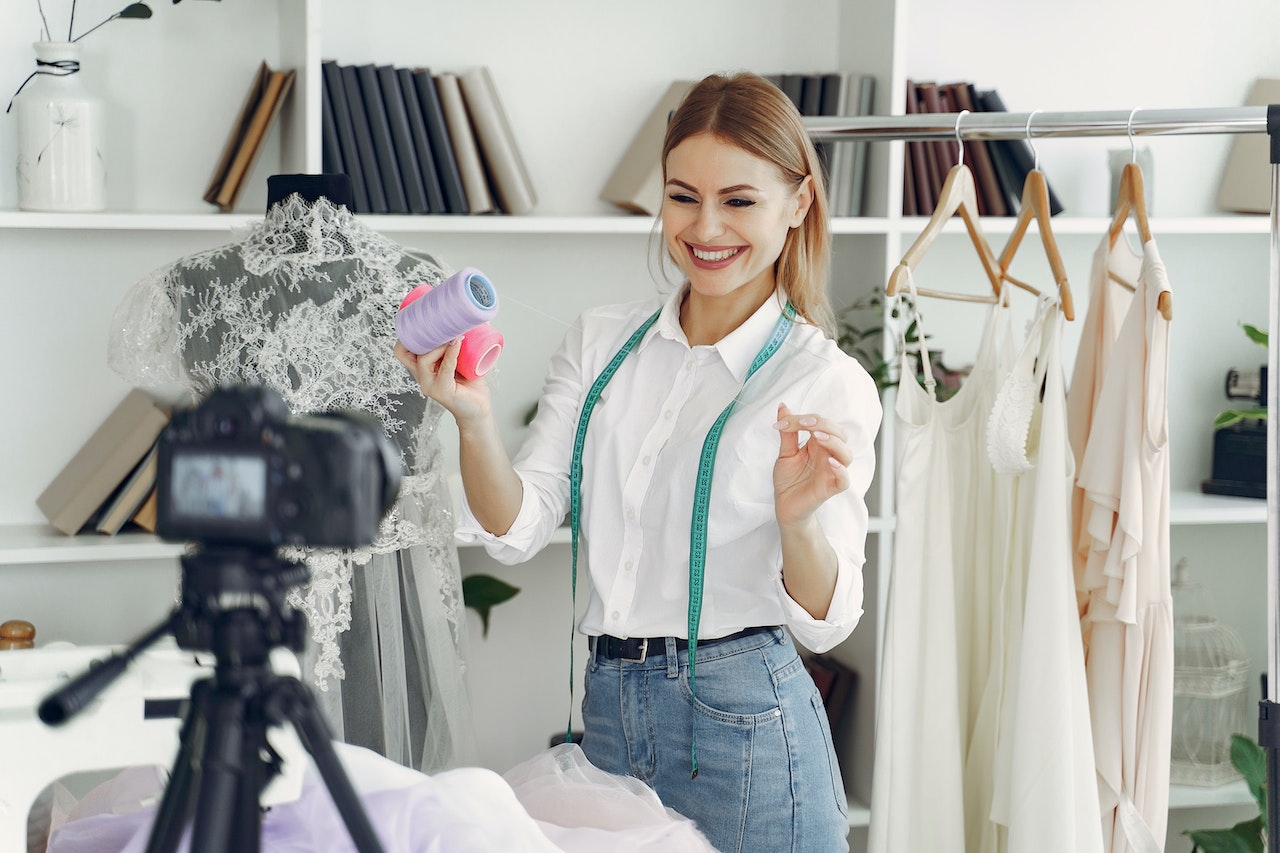 No matter how you're filming, we always recommend using a tripod to ensure steady shots. This is a smart choice for long-form video types like how-to videos or user testimonials, where you need smooth, clean takes. Plus, it adds a professional touch to your video content.

(Pro-tip: if you're planning to feature your content on Instagram or TikTok, make sure you're filming vertically because that's how your users hold their smartphones when scrolling on social media. But if you're filming for YouTube, you have a bit more wiggle room.)
Nail your lighting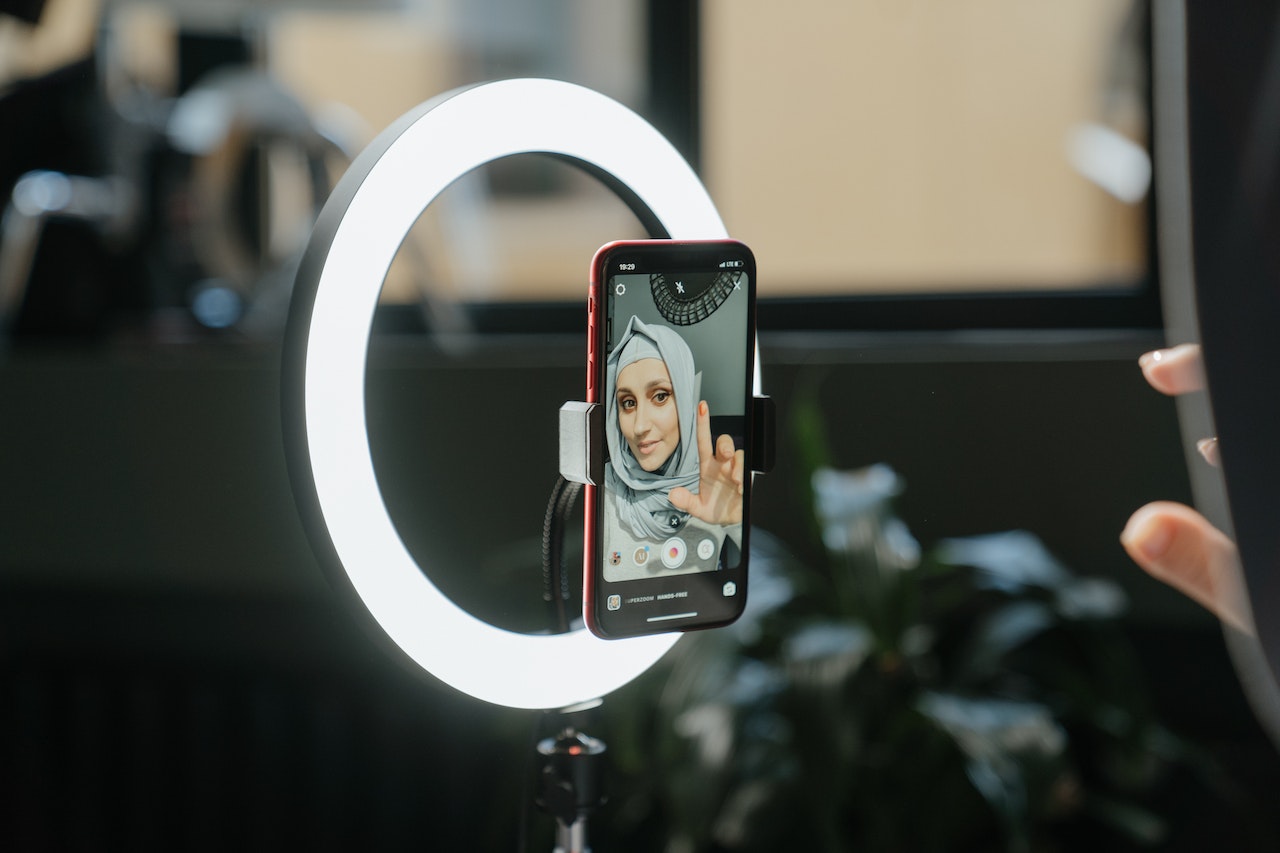 When in doubt, go for natural lighting. Find a door or a window by the sun and position yourself for a soft, flattering look. Way too sunny outdoors? Hang a blanket or a bedsheet over the glass to diffuse it better.

Use artificial lighting when you need it. Ring lights and portable LED panels are affordable options. When you position them directly under you, they help give a balanced, well-lit look.

Avoid harsh shadows by using reflectors or angling your lighting in a way that it bounces off the walls. This helps create more even lighting throughout your setup.

Use a plain backdrop
Ideally, one on the solid, neutral-toned side — so that it doesn't distract your audience from your content. A background that's too busy might just end up taking the focus away from you, like in this example: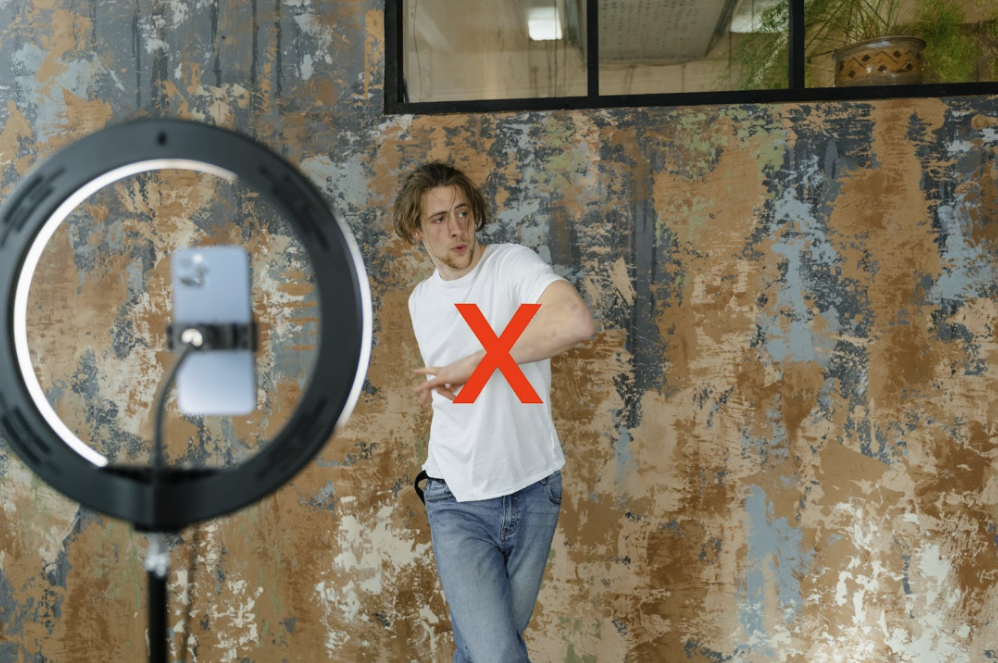 This is why we always recommend a white video background as a safe choice because it naturally draws eyes to you first. Like here: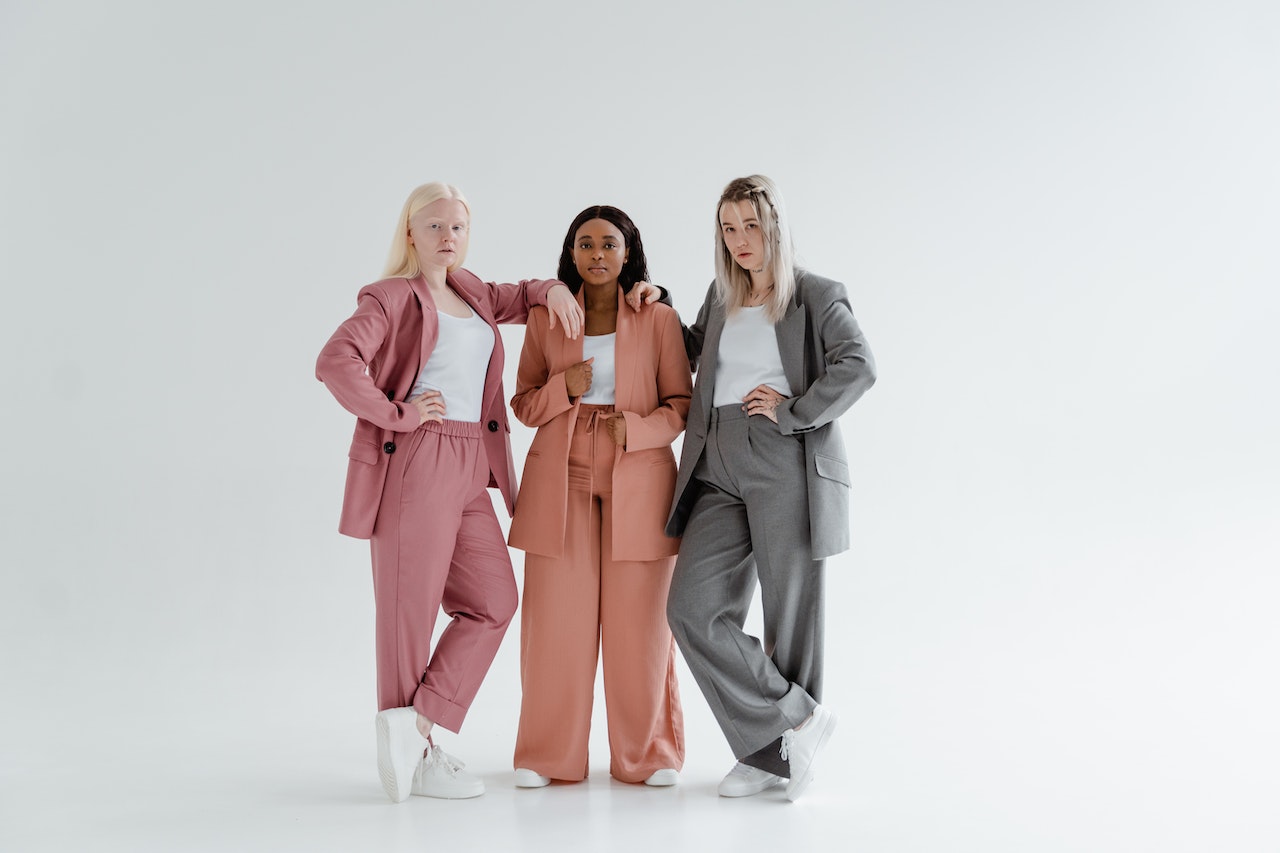 Does a colored background work? Absolutely. Just make sure it's a) plain and b) contrasts with your outfit, so you stand out that much better: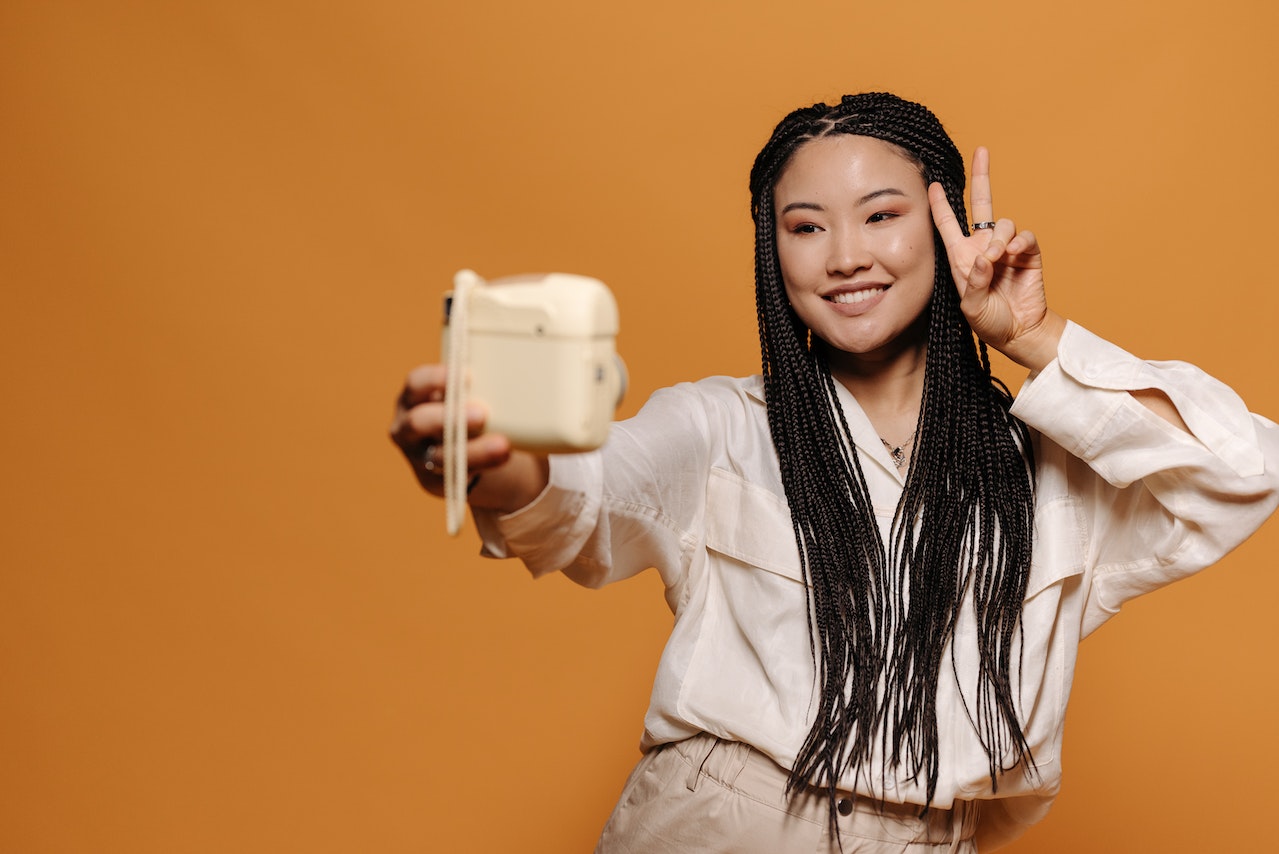 Check out our top tips on how to create a backdrop for your video content — including using a sweep, a collapsible backdrop, and even a blank wall. But in case these props don't fit your budget, you can use a fun, free tool like Unscreen to remove or replace your video background in just a few clicks. Here's how:

1. Upload (or just drag and drop) your video file to Unscreen: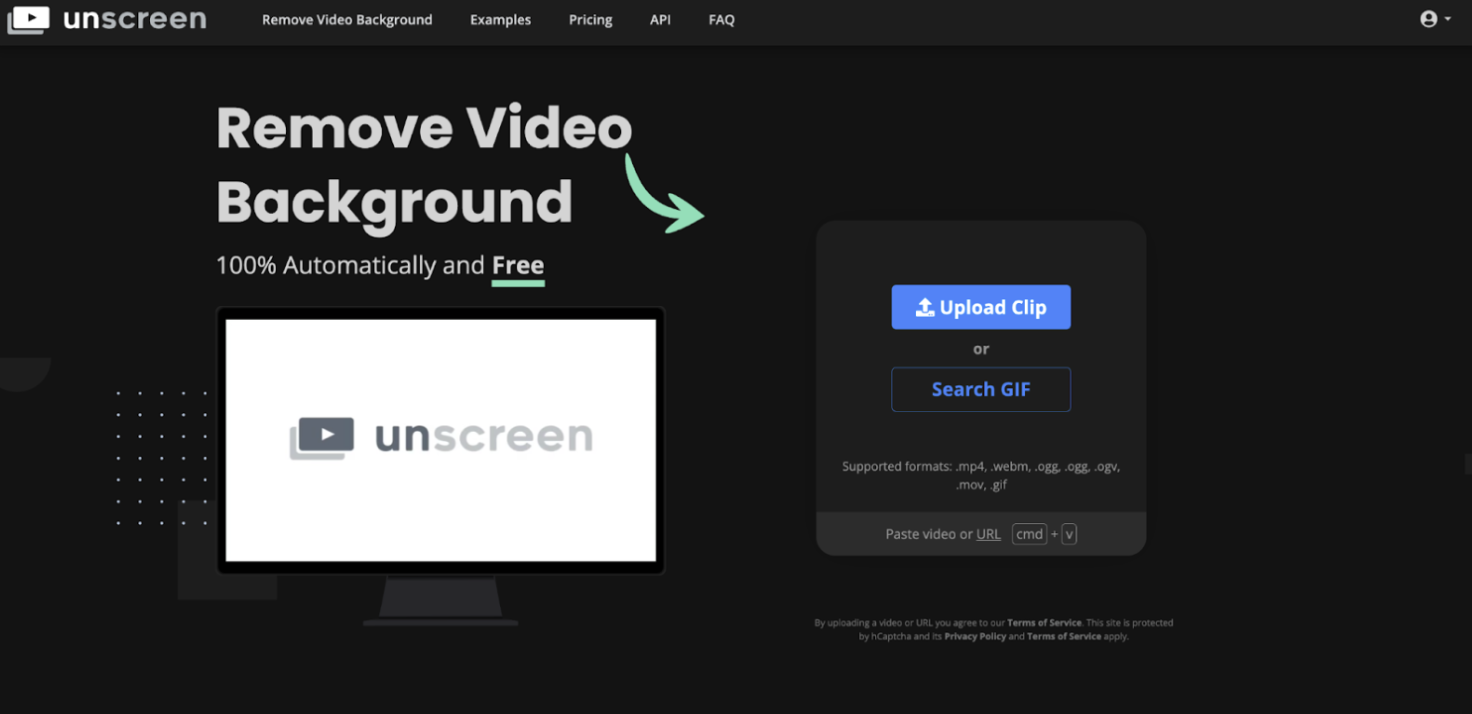 2. Now your video gets a transparent background by default, so go ahead and hit the blue > Download button if you're happy. (Great for creating a GIF of yourself.) 
But in case you want to add a new background, let's head to > Change Background: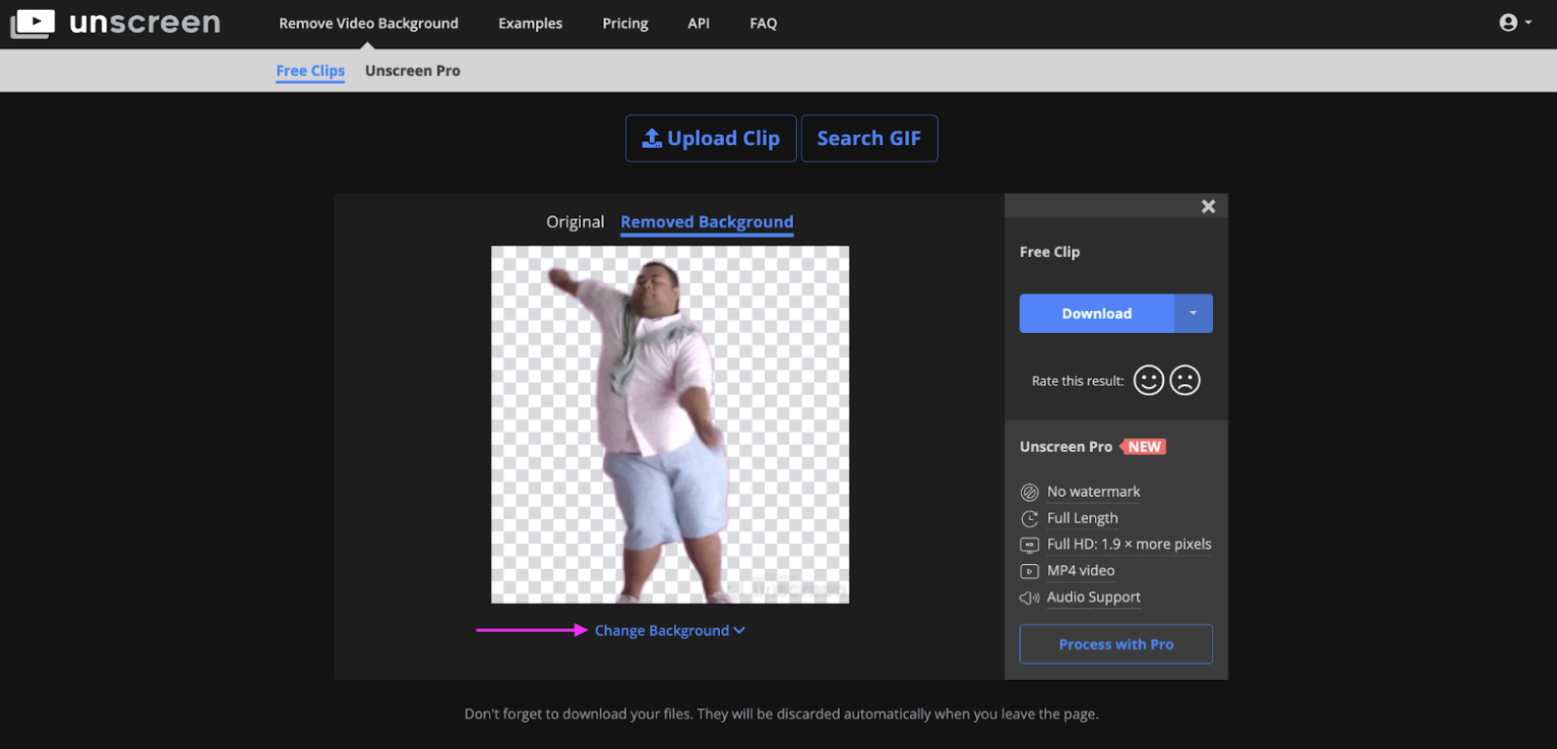 3. Now let's pick one of Unscreen's > Color backgrounds — we chose a classic white. Hit > Download once you're done: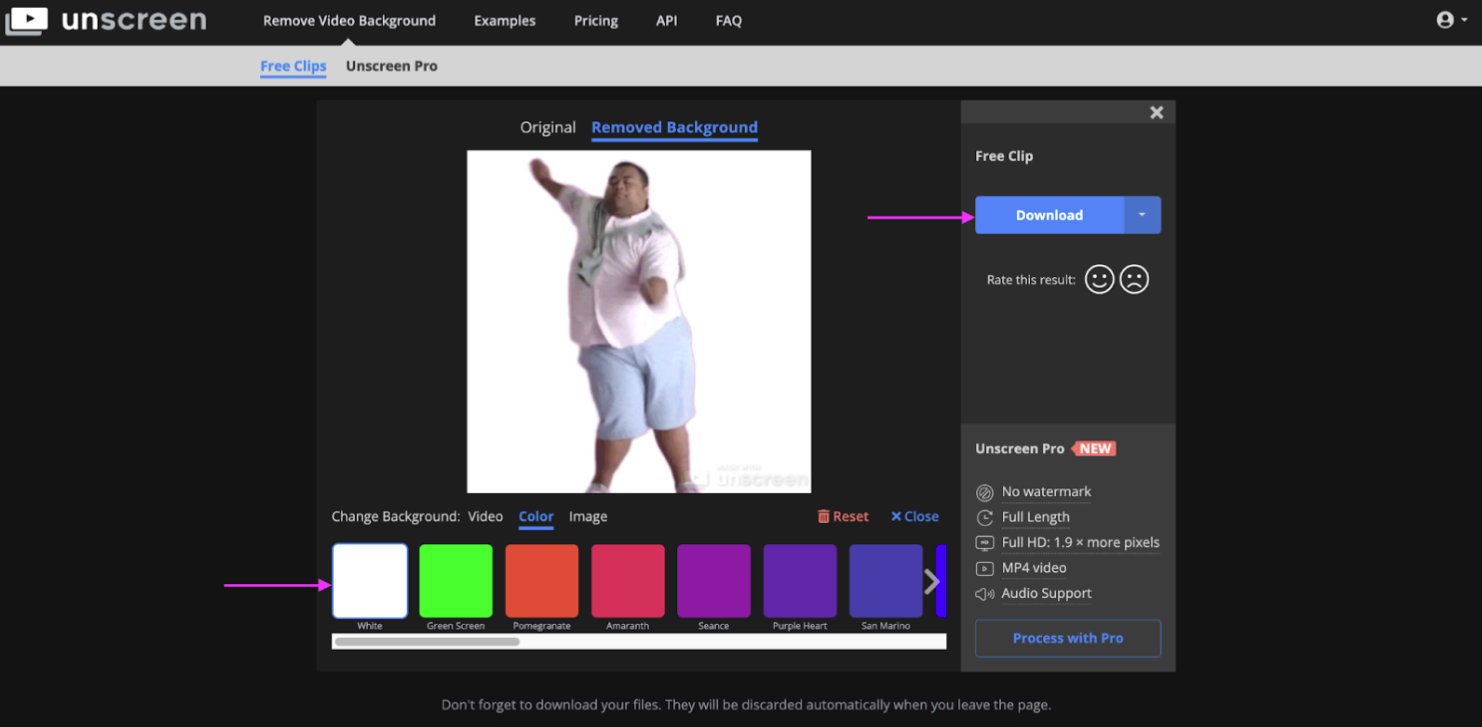 And here's your final product — fun, fabulous, and not a pixel out of place: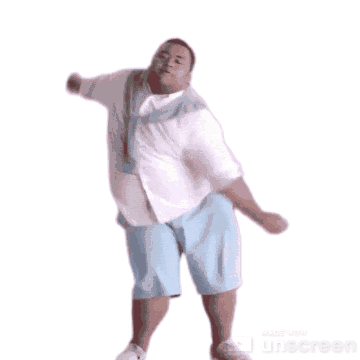 4. Want to have some fun with your video backgrounds? Here's an example of one of Unscreen's > Video backgrounds, Cityscape: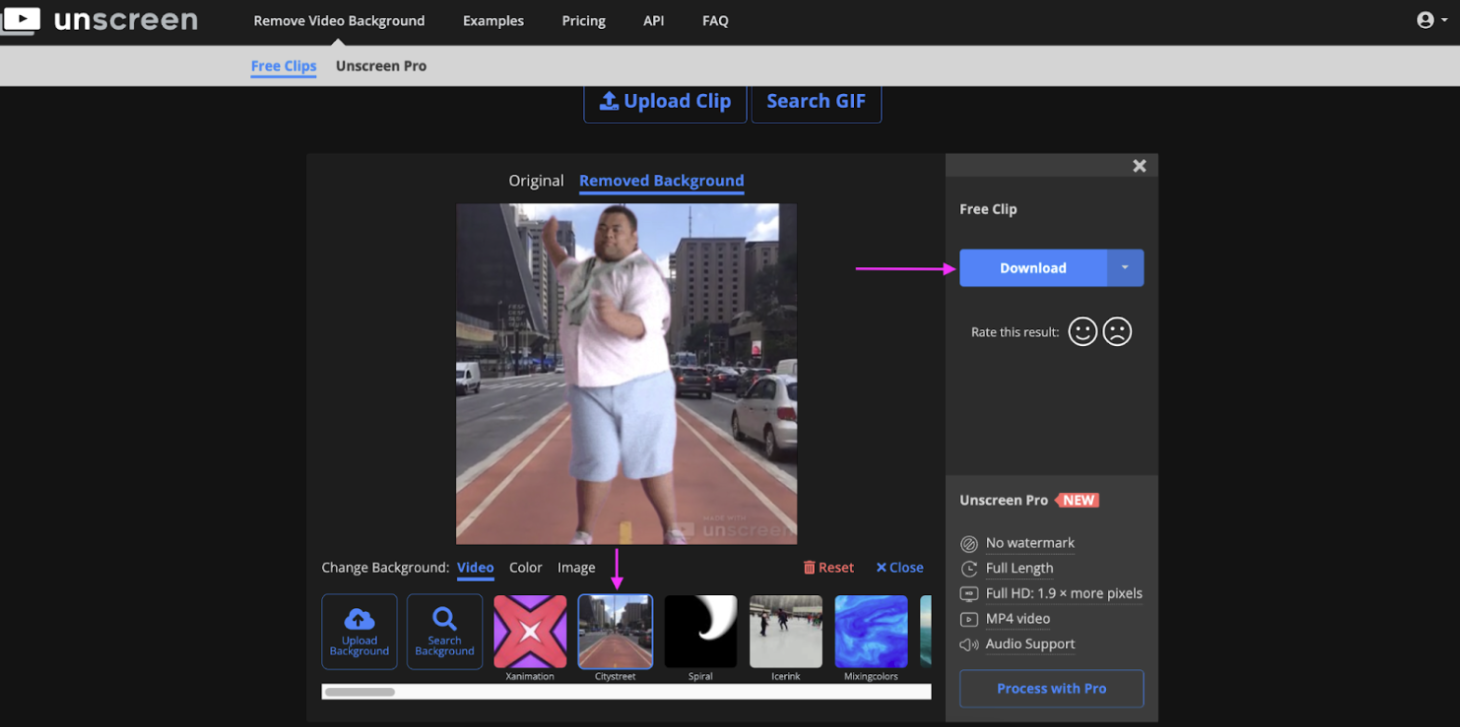 And here's what you get once you've downloaded it: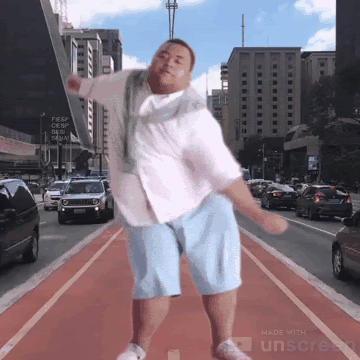 5. If you want to celebrate Pride Month, we've got you covered. Just add an image of a rainbow flag from your device with > Upload Background: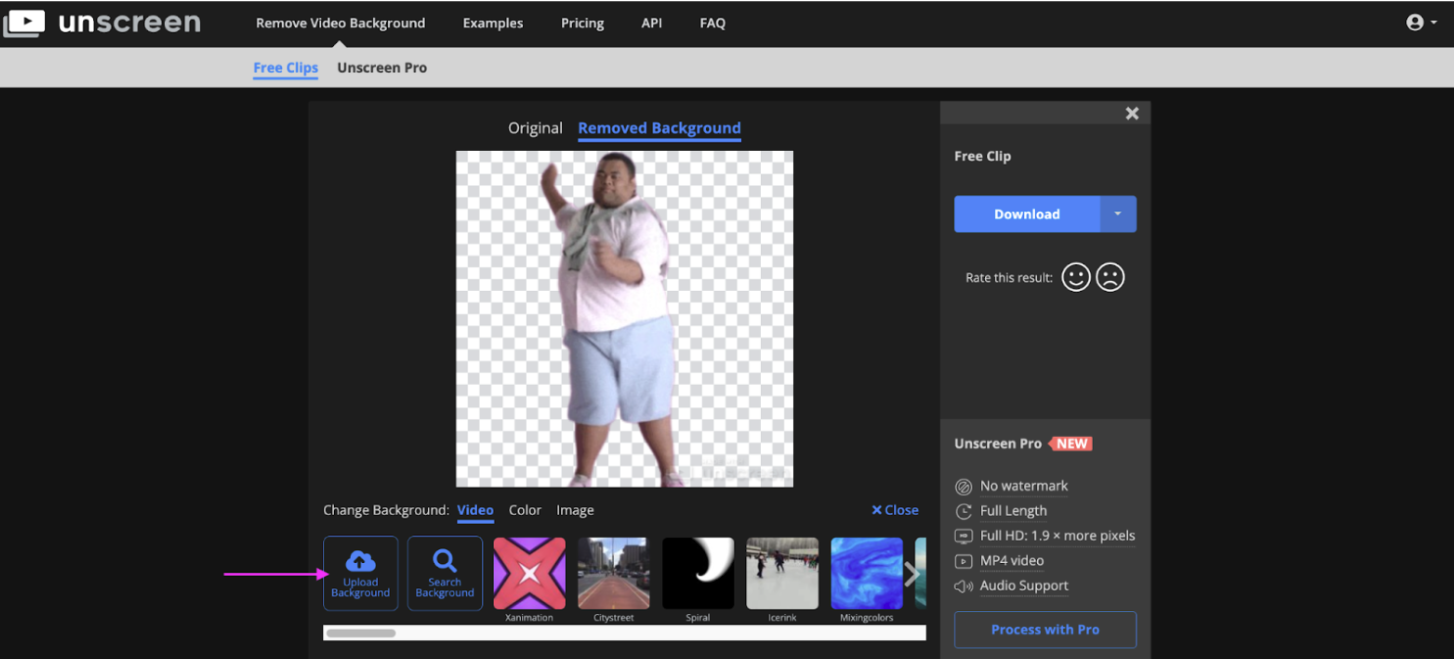 Here's the fabulous final video, ready to spread some great vibes this June: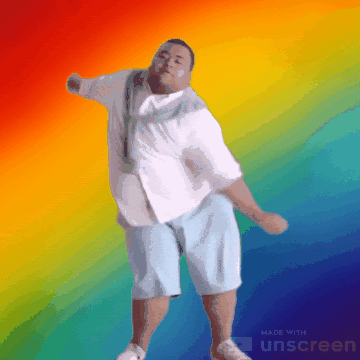 6. If you're curious about Unscreen's other video background options, check out > Search Background: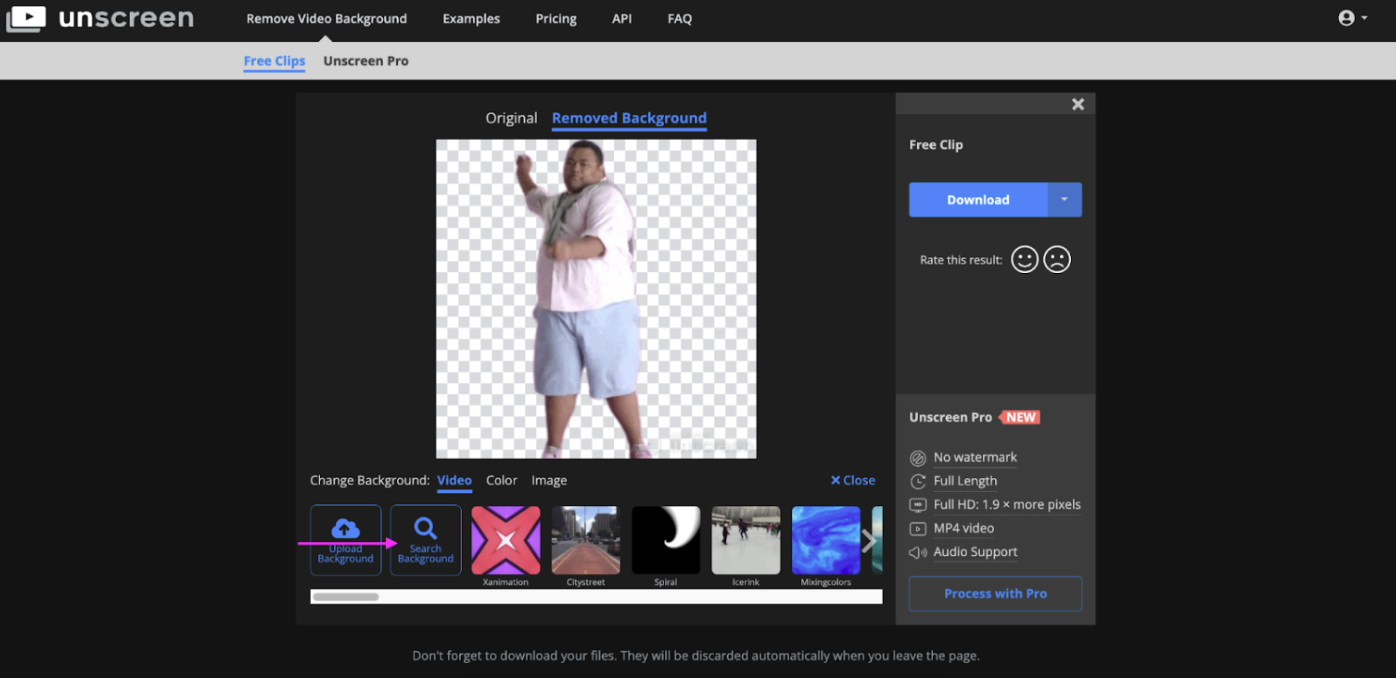 Here's one we liked that also fits with the Pride Month theme: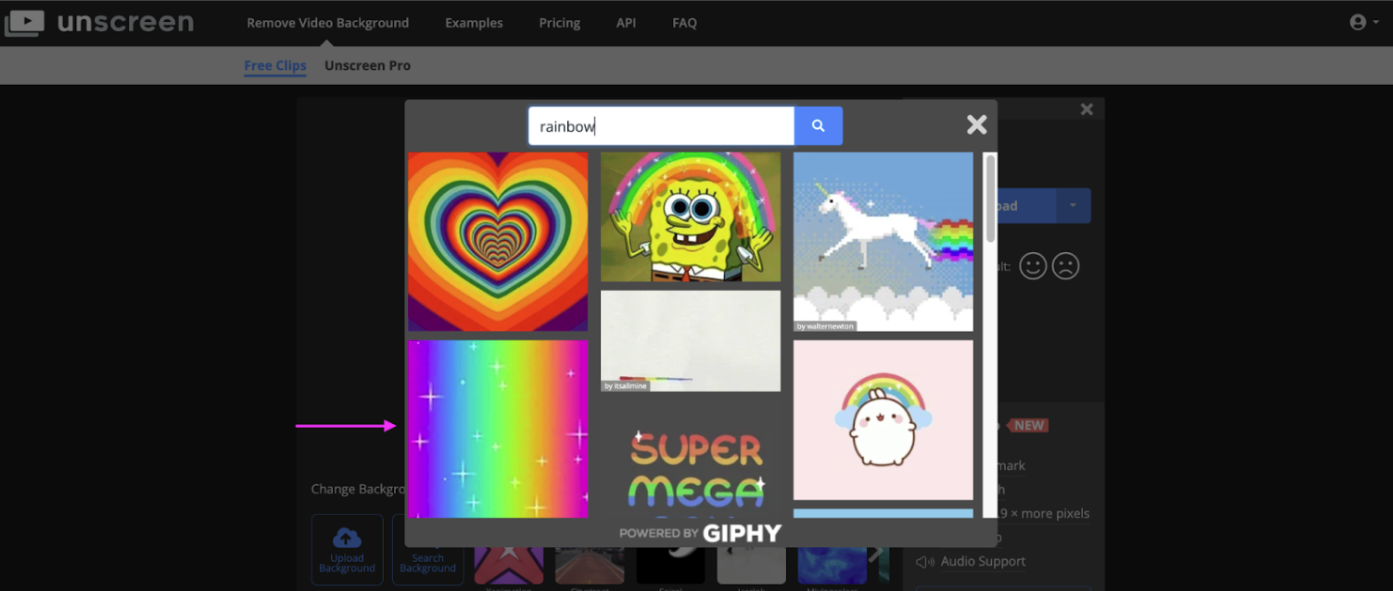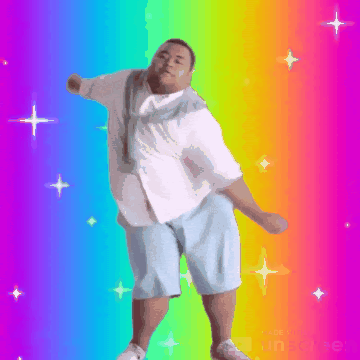 Creating value-adding video content takes time and effort — so it never hurts to speed up your creative process and add some fun to it as well. Plus, with Unscreen, you might just be a few clicks away from going viral.
Go viral this 2023 with your social media video content — in just 3 steps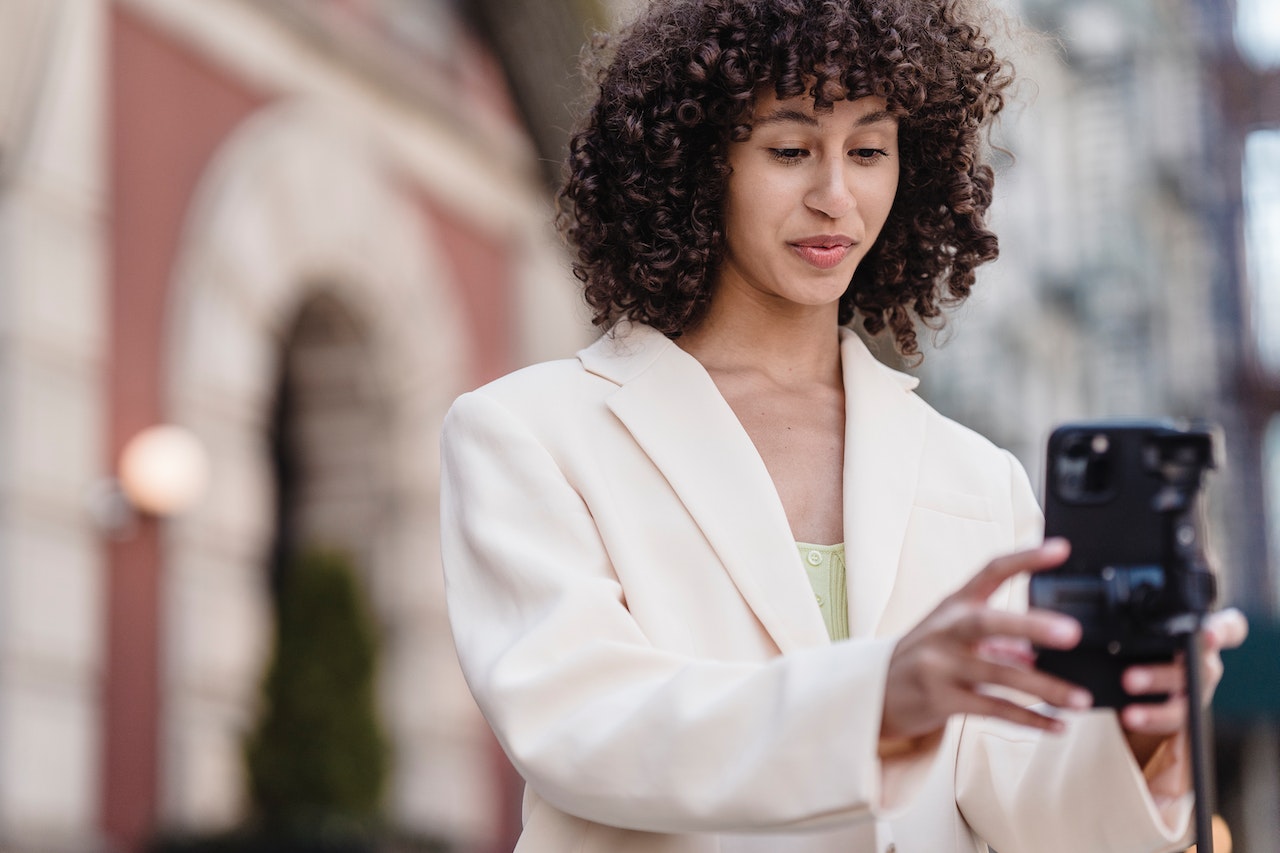 Whether it's a makeup tutorial on Instagram or reviewing sports equipment on YouTube, video content massively steps up your brand engagement. So here are three steps to creating a video for social media that both speaks to your audience — and keeps them coming back for more:
Pick 1-2 video content formats that you can realistically produce and fit your audience's needs. How-to videos and product reviews are always a great place to start.

Create a compelling story for your videos based on your audience persona and how your brand has helped them overcome their challenges. (And always end with a clear call to action.)

Get your video production on point by filming with a tripod, nailing your lighting, and using a plain video backdrop. If you don't have access to a studio, just use Unscreen to remove or replace your video backgrounds with ones that are more on-brand with your content.
Filmed a how-to video but need a background refresh? Head on over to Unscreen — and let's create your next viral piece of video content today.