Pop quiz — what kind of video content creator are you? If you prefer filming directly on TikTok and/or Instagram, we salute your spontaneity. On the other hand, you could also consider filming and editing your video before uploading it. When you've ensured a high-quality video, it's easier to attract likes, clicks, and views to your video content and share it across multiple platforms.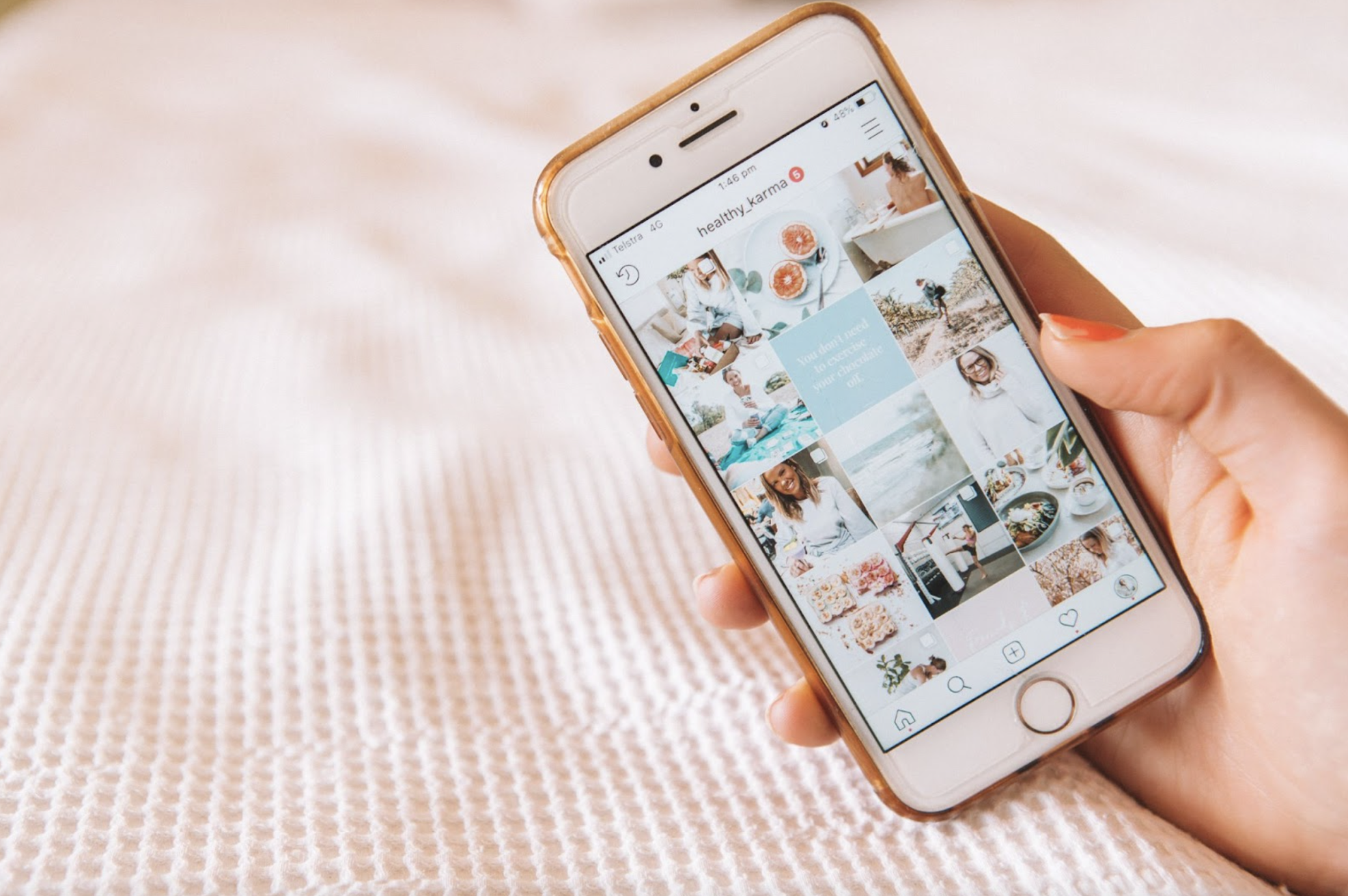 At some point, you might've asked yourself: how to change video backgrounds without a green screen? Lucky for you, simple, free tools like Unscreen can help you start over, experiment, and customize your video content however much you want before hitting "Post." 
Read on to learn more about your video background editing options on Instagram Reels and TikTok, how to use green screen effects, and how Unscreen can help you publish the perfect piece of video content.
How to use Instagram's green screen effect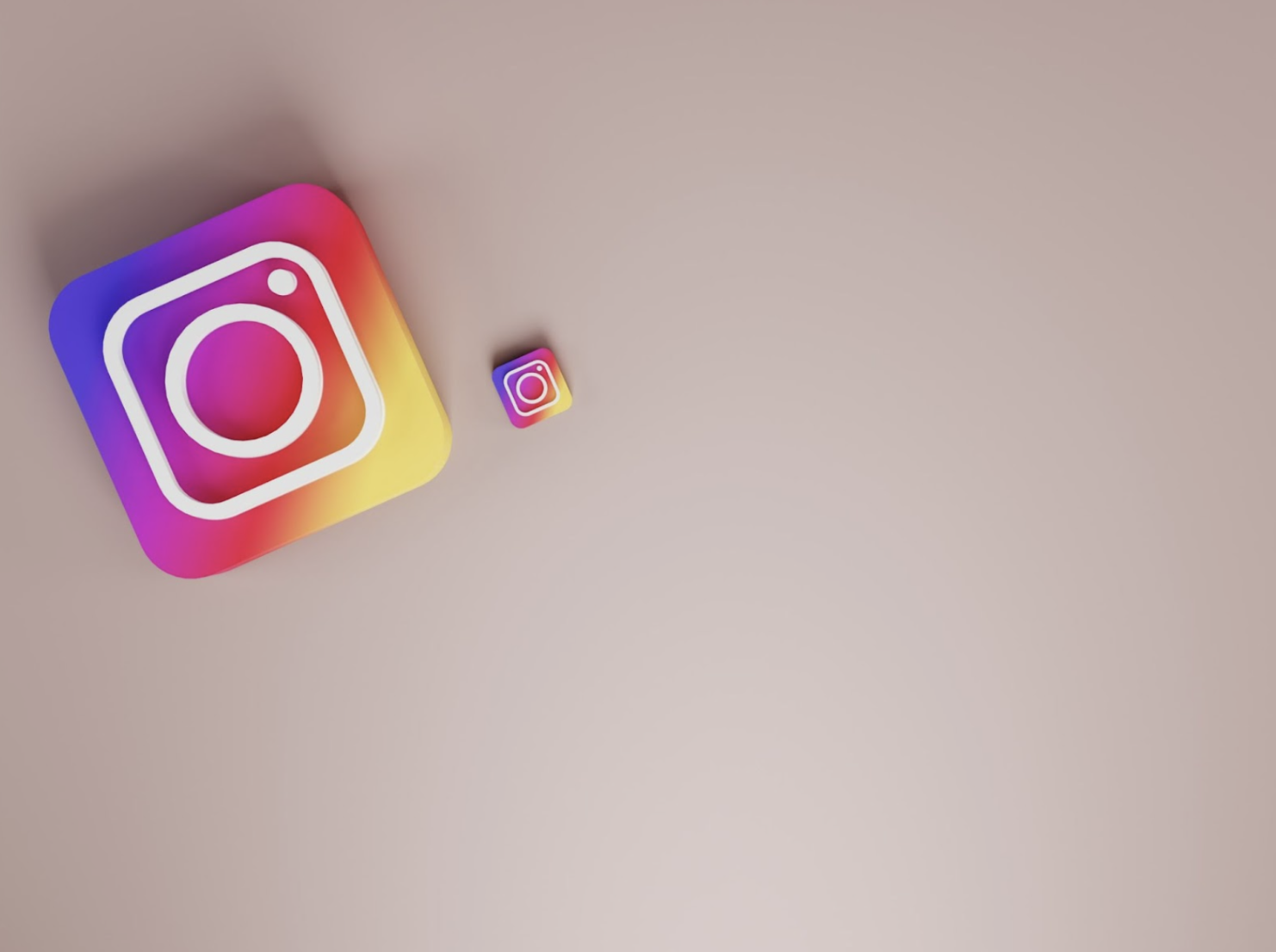 Instagram Reels' green screen effect helps you add a cool background to your video while you film. It uses a neat feature called  "chroma-keying" to remove the background of a video or a photo and let you replace it with another video or photo.  
You'll find this handy when filming reaction videos or if you just want a better background to something you've already recorded. 
Here's a step-by-step guide to using Instagram Reels' green screen effect for your video content: 

1. Once you've opened Reels on Instagram, you can access the green screen effect by clicking on your gallery on the bottom-left (the blue box with the + sign.) 

2. Choose > Green screen in the top-left corner.

3. Pick a new background from your existing photos or videos. 
4. Next, if you want to change the photo or video you've picked, just click > Change media.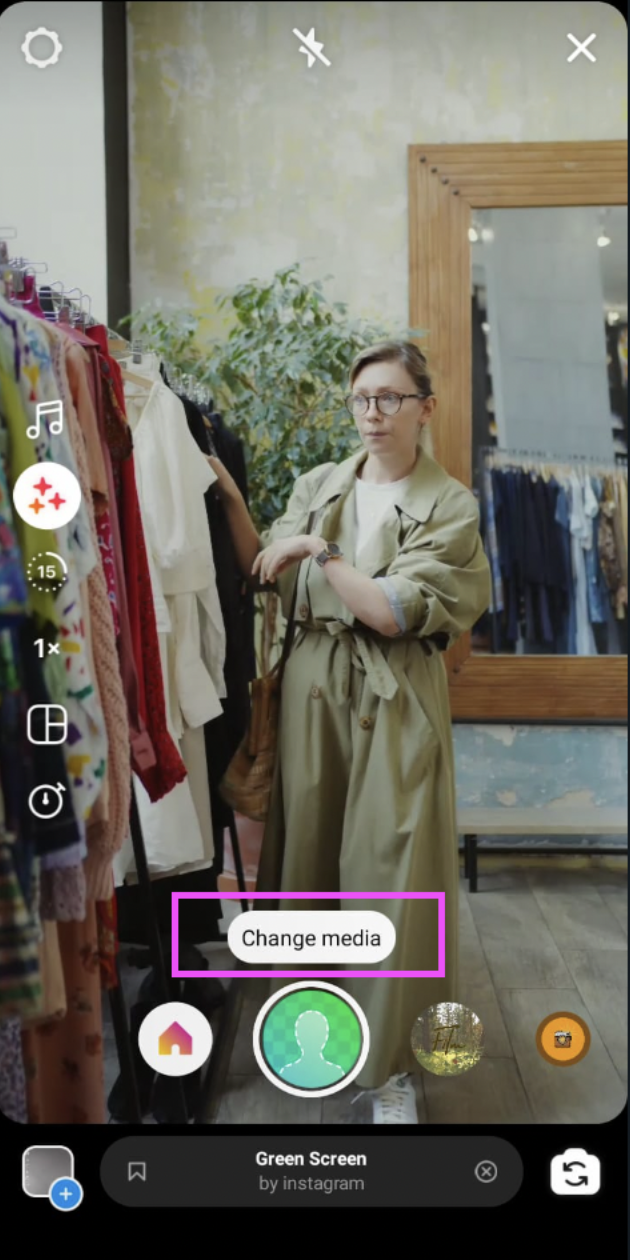 5. Hit the > Green Screen effect button in the middle (next to Preview) and get recording.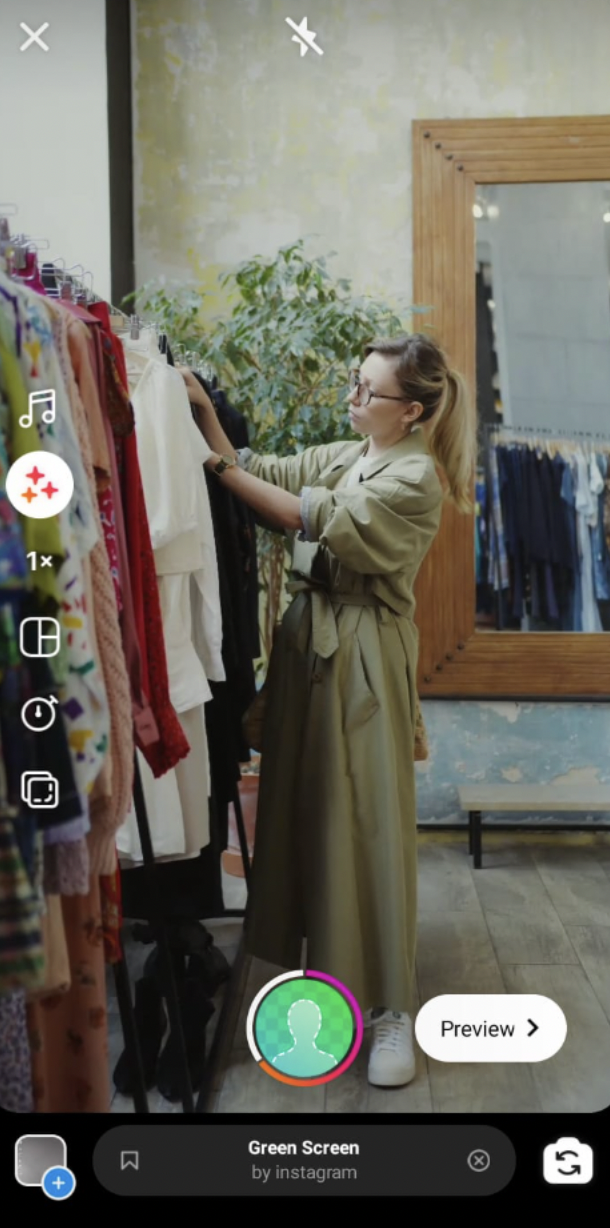 6. Once you're happy with your new Reel, hit > Next.
7. Hit > Share on the bottom right to publish your new Reel.
And there you have it — a gorgeous new background for your upcoming reel in just a few steps, perfect for your next reaction video or when you're pressed for time in making new content. With the design features on the left-hand side, you can add music, special effects, timers, and more.

Instagram Reels' green screen effect is a great option if you already have a cool image or video on your phone. But if you haven't already downloaded one on your phone, you could consider exploring TikTok, its range of green screen backgrounds, and many more features you can get creative with. 
How to change backgrounds in TikTok videos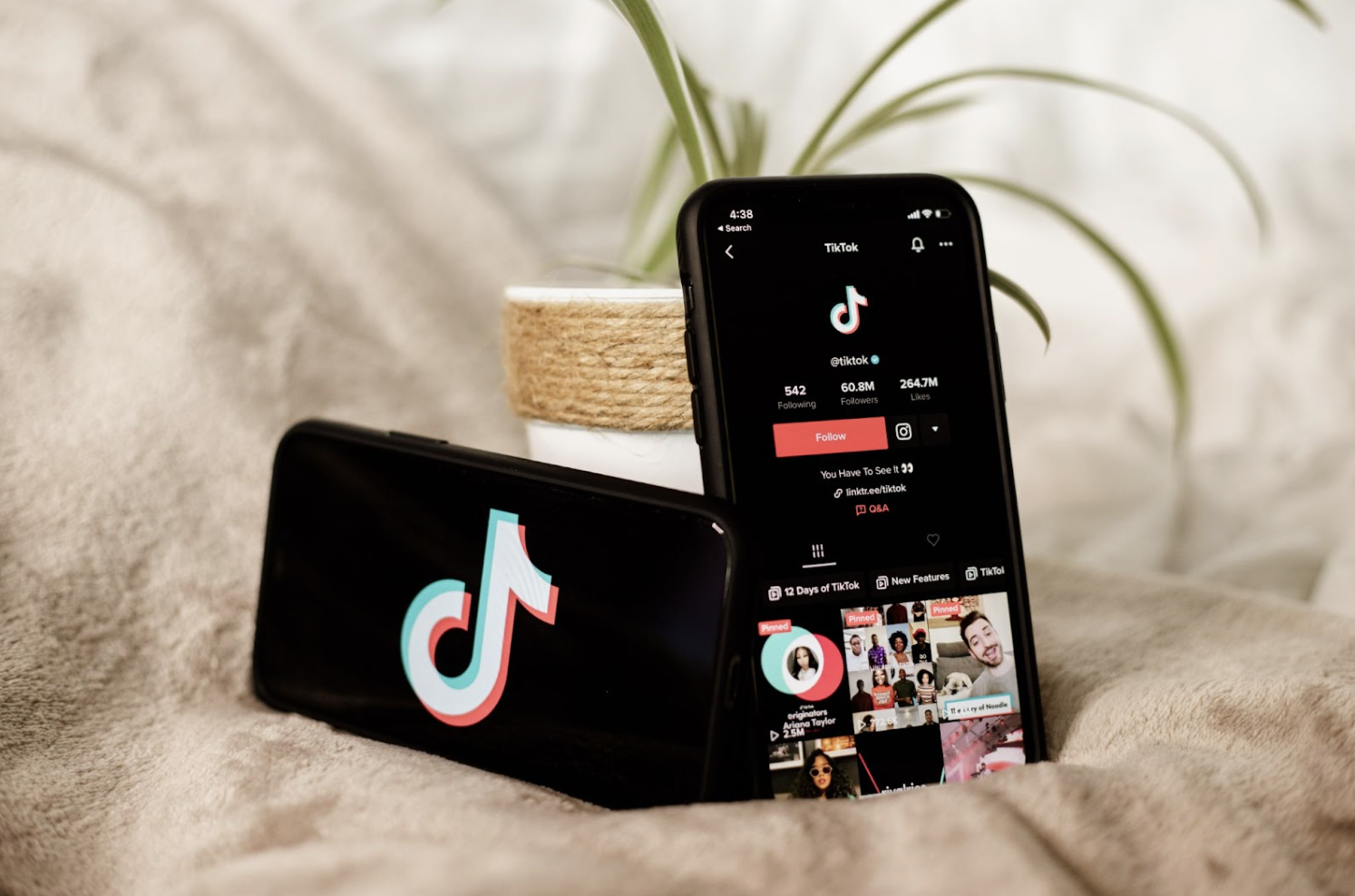 You have a few more options for switching up your video background with TikTok than with Instagram Reels. Here's how you can get creative with your video backgrounds using TikTok's green screen effects: 

1. Hit the > + button at the bottom of your screen.

2. On the bottom-right of the screen, select > Effects.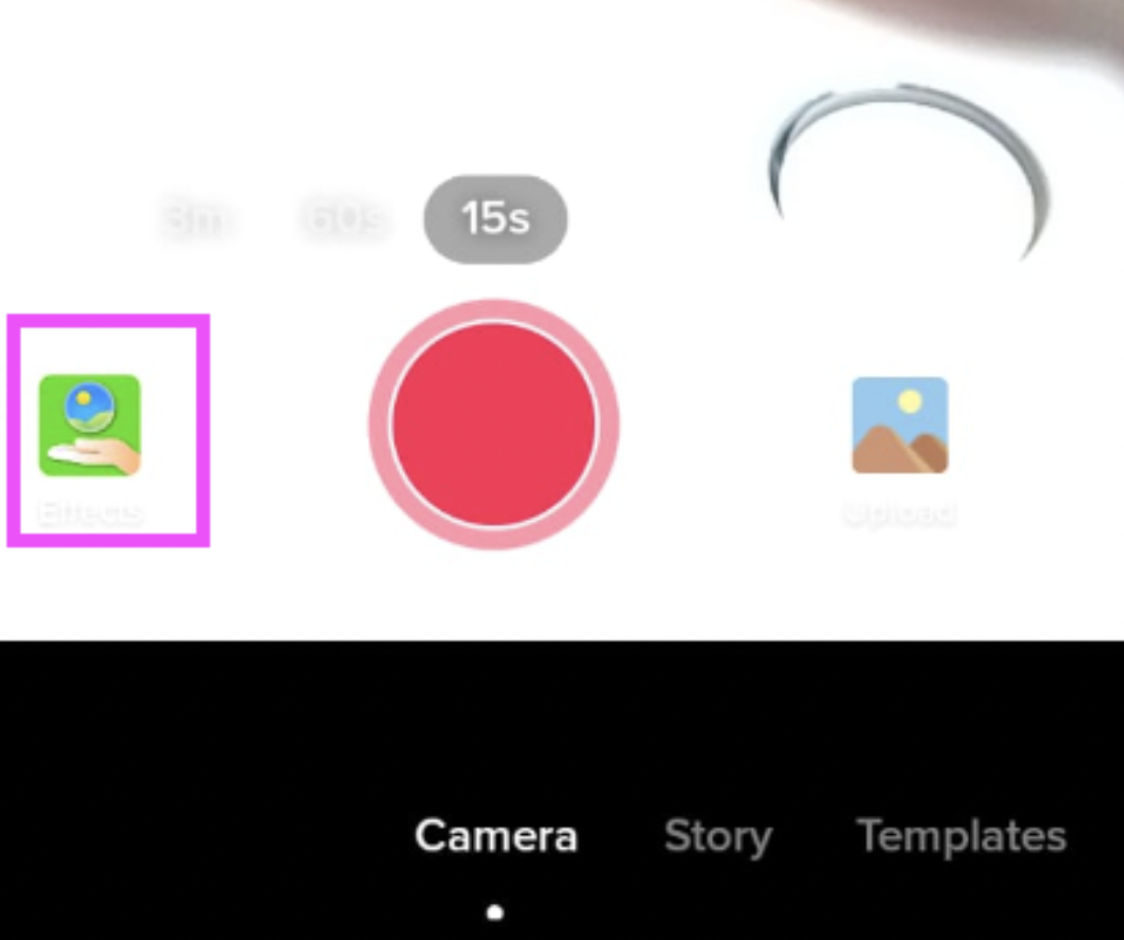 3. Choose > Green screen from the options.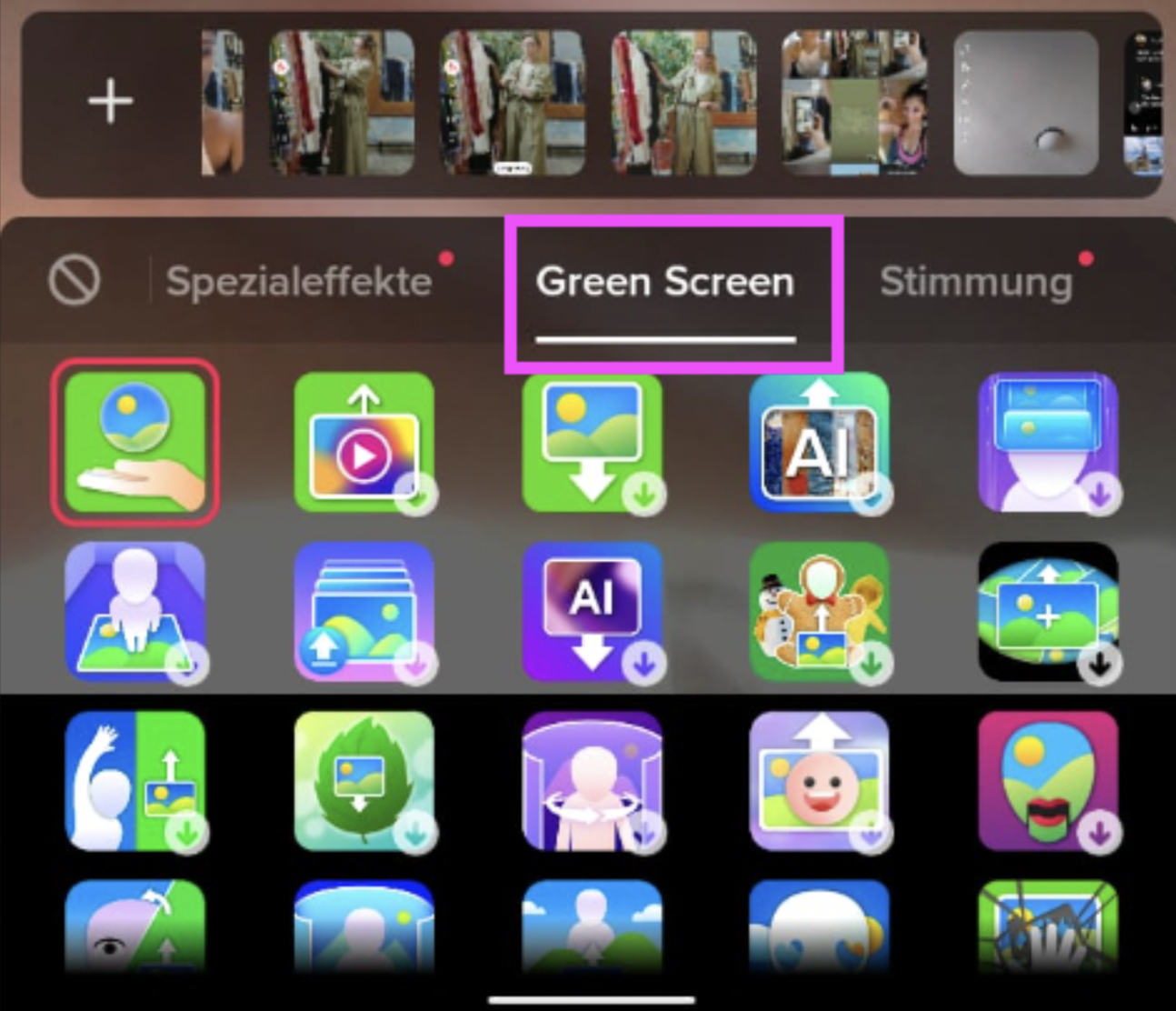 4. Scroll down to pick your video's new green screen effect from the available options. 
5. If you want to record with your new background already in place, hit the center > Record button.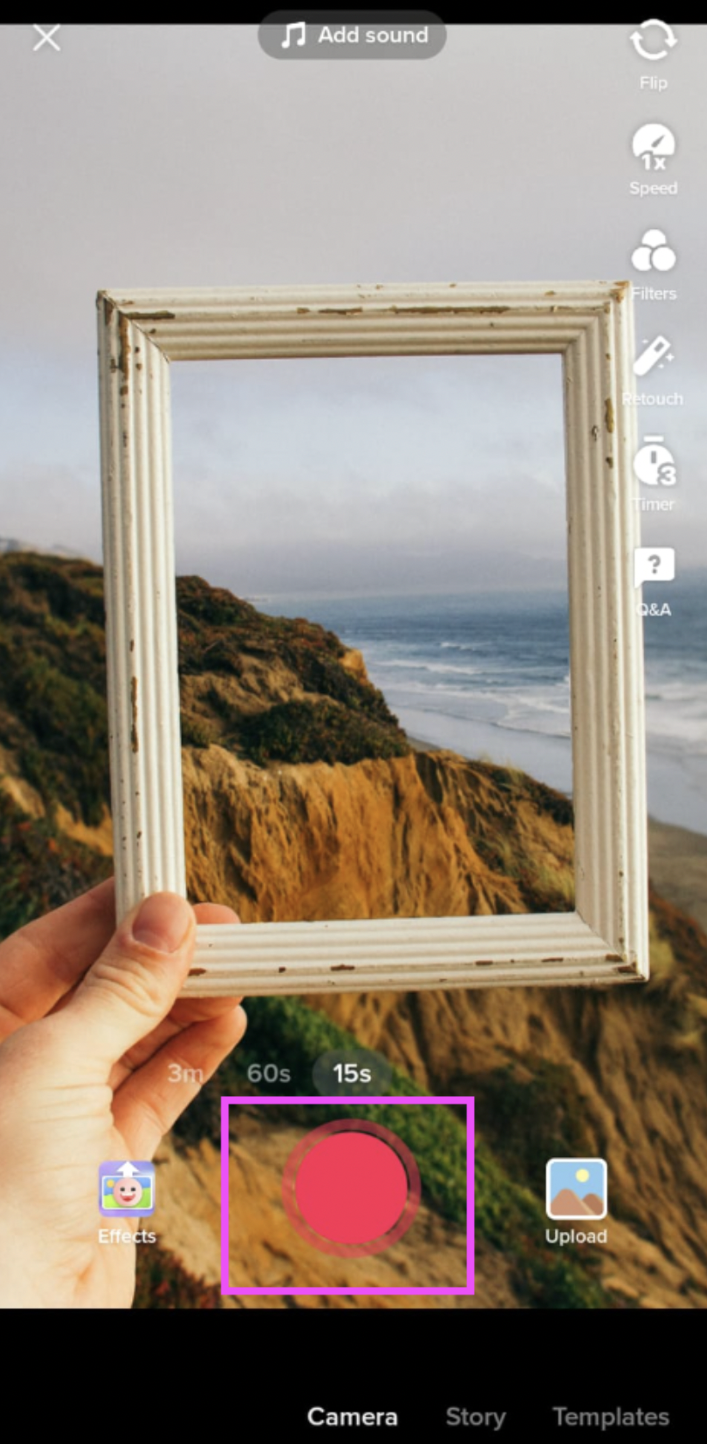 6. Once you're done recording, hit > Next (or the little red arrow next to the Record button.)
7. Hit > Post to go live with your new video.

Along with images or videos from your camera roll, you can also use other effects for your new video background — even someone else's TikTok video. TikTok's Green Screen Duet feature lets you use another user's TikTok as the background for your own if you've got that perfect reaction video in mind.
You can toggle the Duet feature on or off in your individual settings. With even more green screen options than Instagram Reels, TikTok is an excellent choice for creating fun, engaging video content when you have time to explore everything in store.
However, while you can add different effects and filters to videos saved in your drafts, you won't be able to edit their background. You might also have to record directly on TikTok with the green screen effect rather than being able to record and edit your video separately. 

Here's a final easy, quick option to change video backgrounds online and for free, without needing to download a new app to your phone, which gives you even more flexibility to customize your video background — Unscreen.
How to edit backgrounds in videos with Unscreen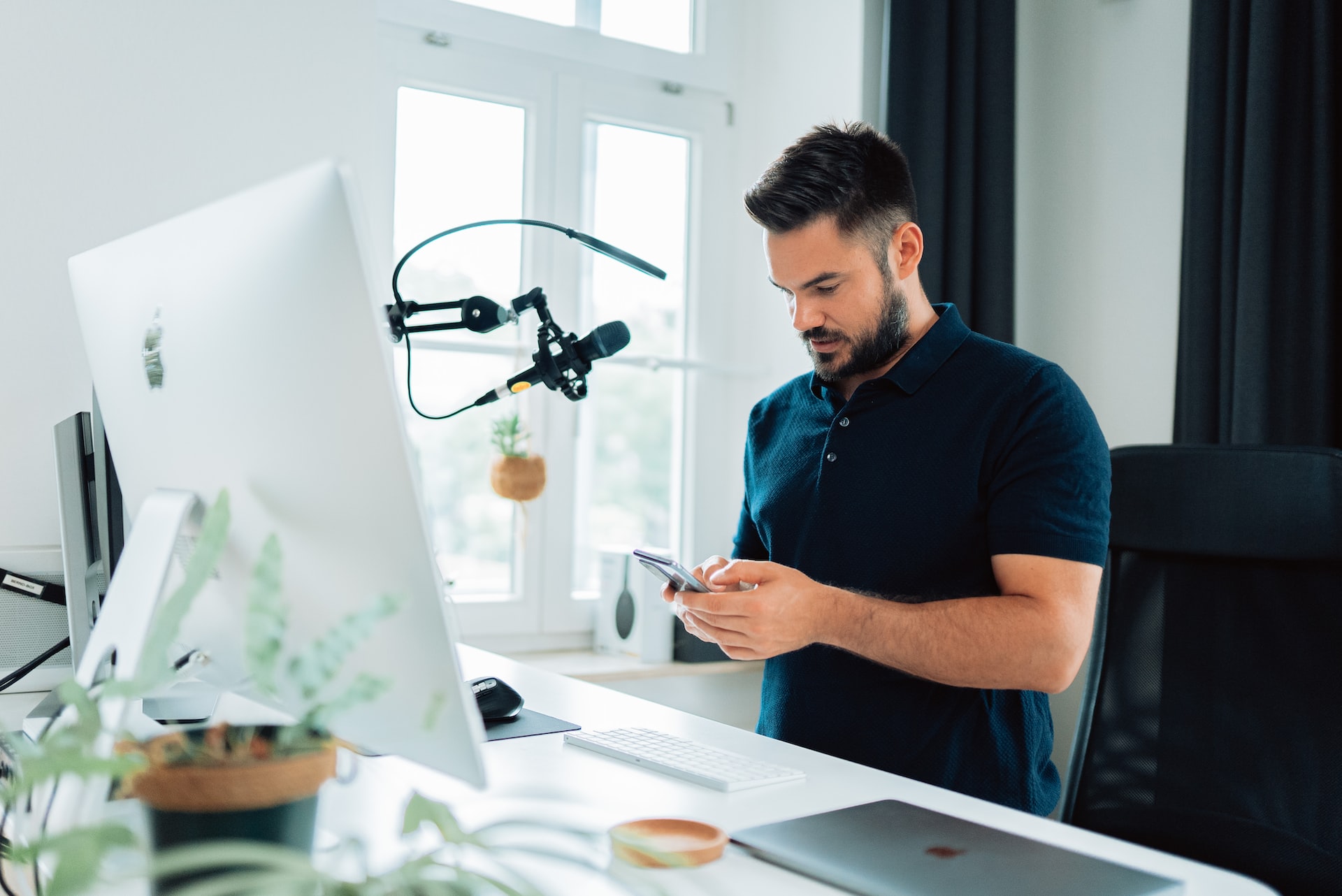 Instagram Reels' and TikTok's green screen options are fantastic when you want to shoot live and upload your video content shortly after. But sometimes, you might feel more organized if you keep content production different from your promotion channels. This could mean recording your video content on your phone, editing details like the background color, and only then uploading a final version to social media, be it Instagram, TikTok, or both. 

Enter Unscreen — a super quick, easy, fun option to edit your video content automatically, for free, and in under a minute or two: 
1. Upload or drag/drop your video to Unscreen.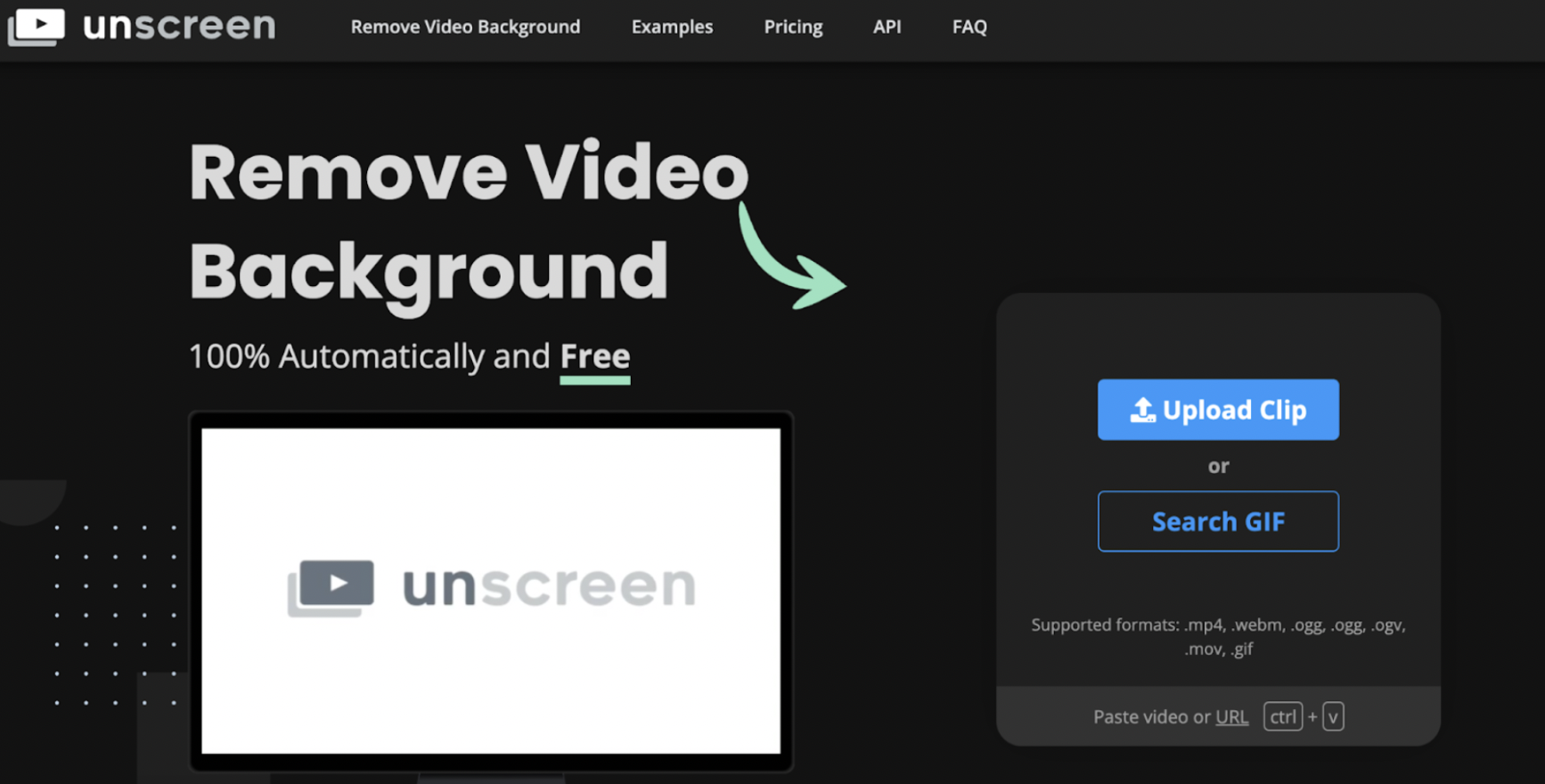 2. Hit > Change Background.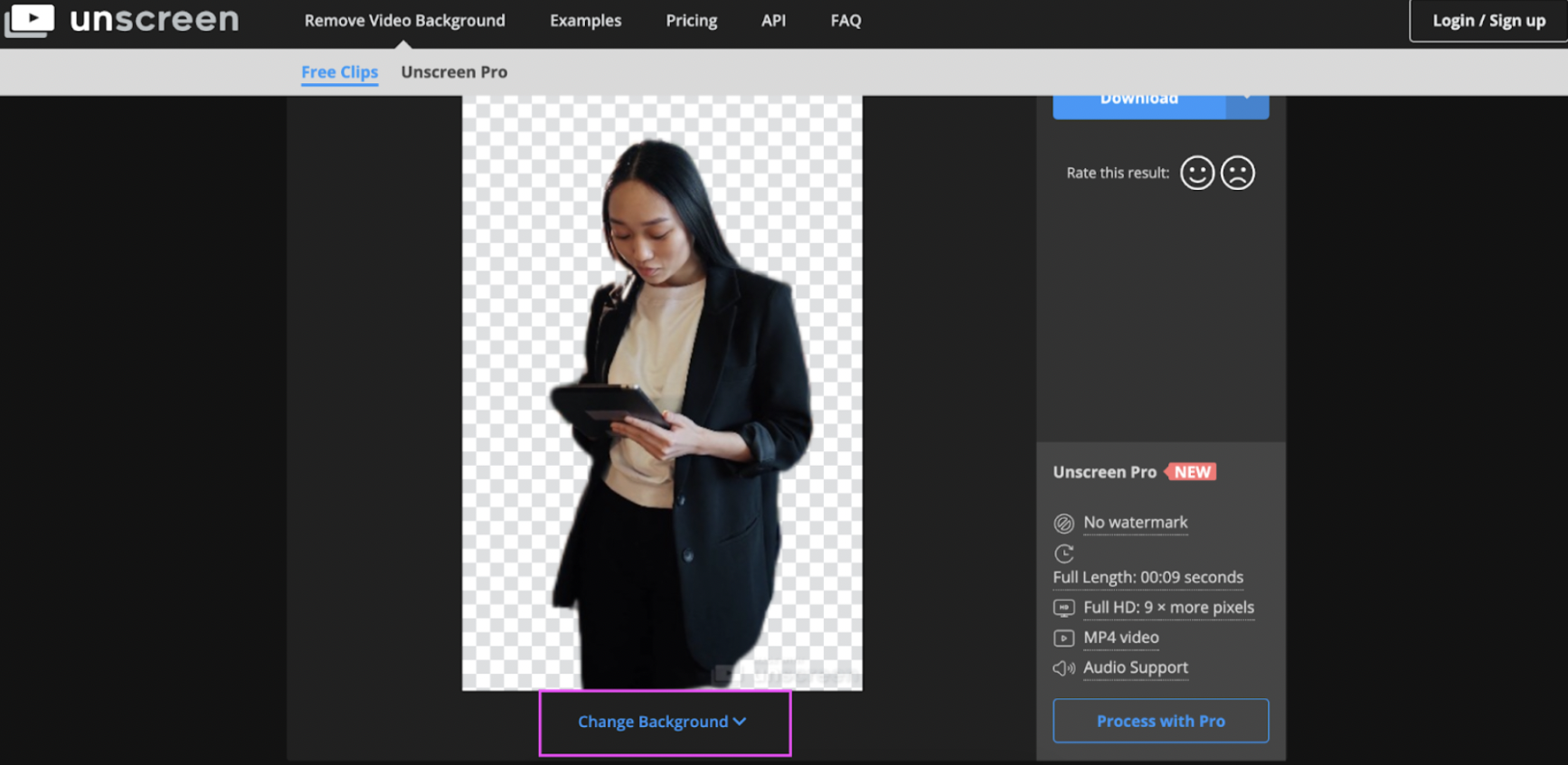 3. Pick a new background from Unscreen's > Video, > Color, or > Image options.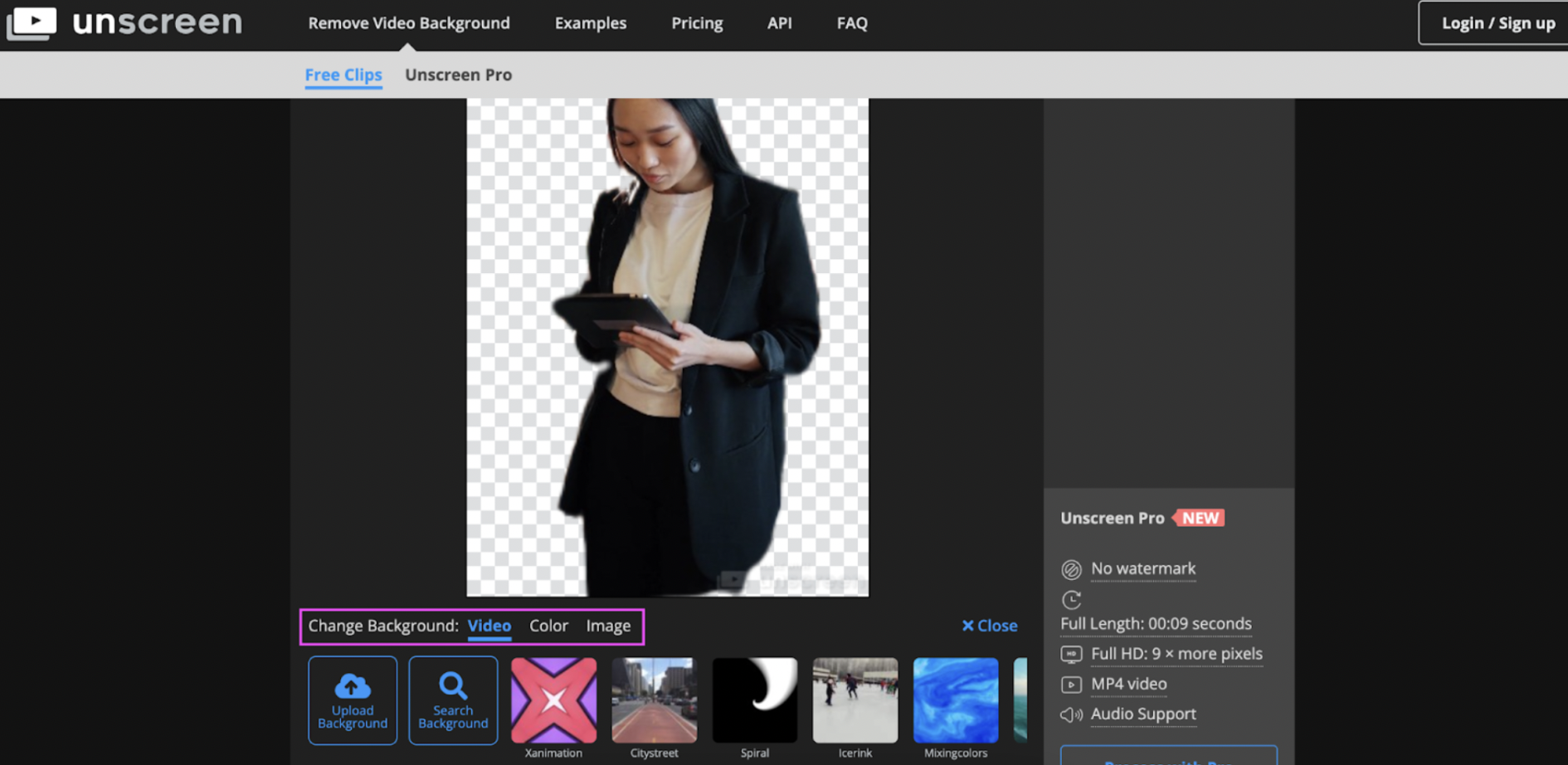 4. Hit > Download to save your new video as a GIF, animated PNG, or single frames. 
Unscreen brings the benefits of both Instagram and TikTok's video background editing options under one simple, automatic, and free platform: 
1. You can first choose a new background from Unscreen's video, image, or color options (like on TikTok.) 
2. You can upload your image or video background to Unscreen to replace the one in your uploaded video (like on Instagram Reels.)

For longer videos, we highly recommend subscribing to Unscreen Pro, which lets you download full-length videos with full HD resolution. You can also remove the Unscreen watermark from your videos with this version. 
Customize your videos with tools that suit you best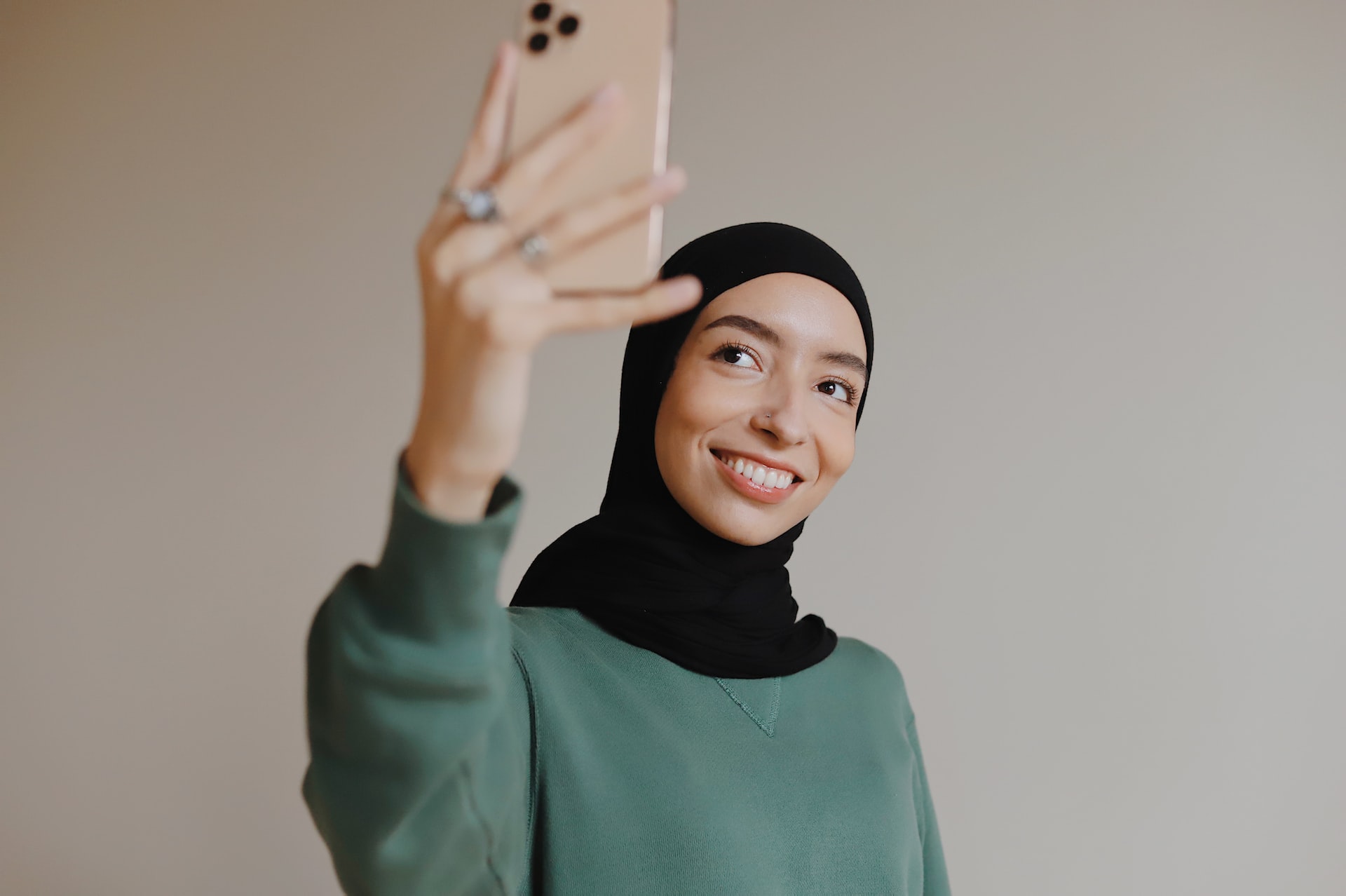 It doesn't take much for a piece of video content to go viral these days — better if you've picked the right video editing tool to create a clean, professional shot with minimal steps.
Instagram Reels' green screen effect is your go-to if you're short on time and already have an eye-catching photo or video on your camera roll.


If you have a bit more time and want to explore a range of green screen effects for video backgrounds (including some truly hilarious ones), check out TikTok.


If you want to keep your content creation process organized and get a clean, professional-looking edit, you can easily publish on both Instagram and TikTok and in just a few minutes, try Unscreen. 
On social media, little things can go a long way to start a new trend — you might just be next in line for creating something creative and new.

If you've got a cool video but feel like it could do better with an even cooler background, hop on over to Unscreen to give it a try today.