Made some great memories in 2022? Well, here's a fun way to share your adventures and give your loved ones a laugh: with a year recap on your socials. Even if you've never made one before, here's how you can whip one up in no time.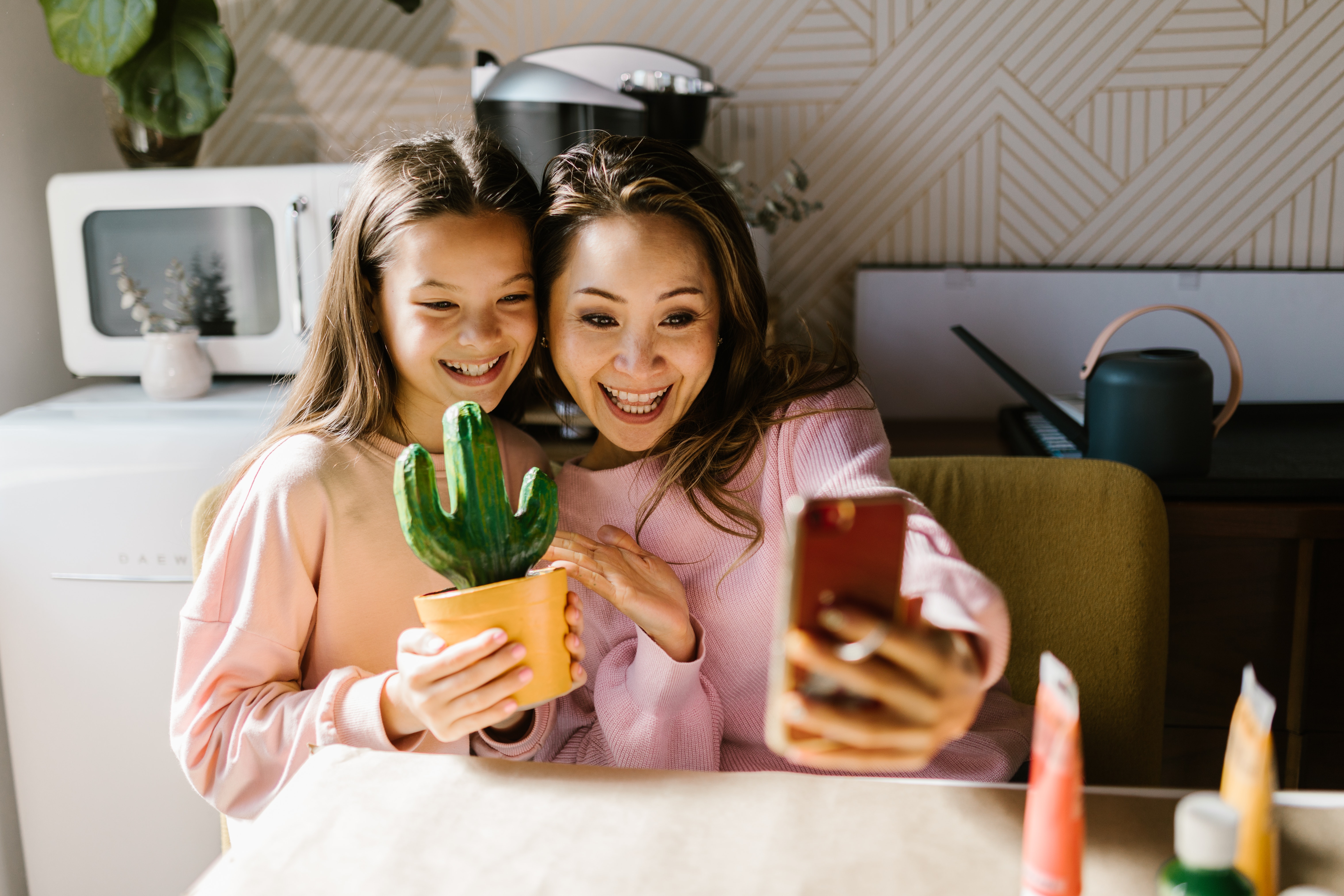 We're going to walk you through how to quickly create a 2022 recap video with Instagram Reels. And if you really want to draw a ton of likes and views, we also cover how you can spice it up with cooler backgrounds with a free, automatic tool like Unscreen. Let's get started.
Create a social media highlights reel on Instagram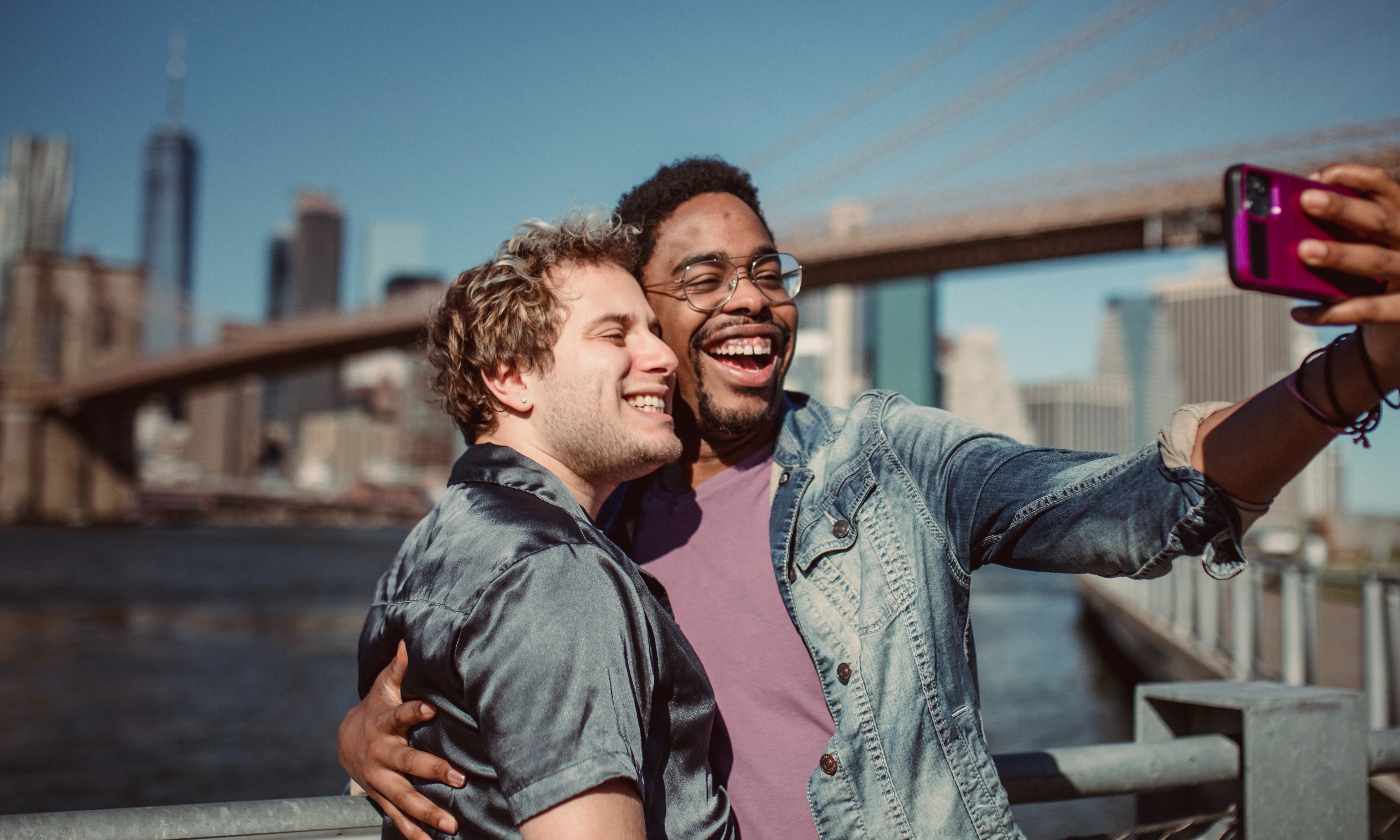 If you're a savvy Instagrammer, you might have been updating your Stories with your photos and videos every so often. You can save these as Highlights on your Instagram profile with a few steps. 
1. Click the + New button on your Instagram profile page:

2. Pick the photos and videos from your previous Stories that you want to add to your Highlights.
3. Add a title and hit > Done.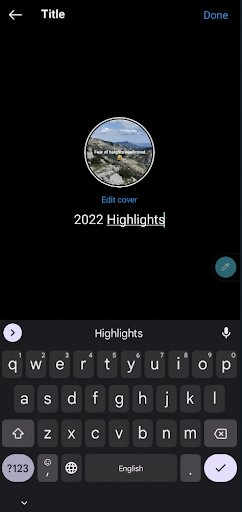 Your Highlights now turn up on your Instagram profile. With them, you can quickly whip up an Instagram Highlights Reel easy-peasy: 
1. Click on your 2022 Highlights from your profile page.

2. Hit > Create to turn them into a Reel: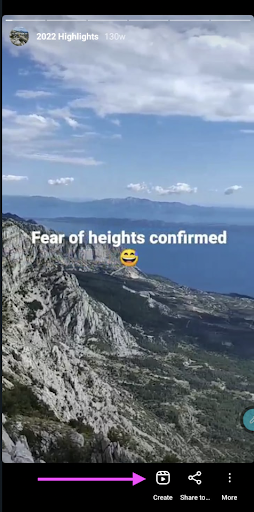 3. Pick an audio track you think fits your Highlights Reel best, and then hit > Next. (If you want to pick later, just hit > Skip.)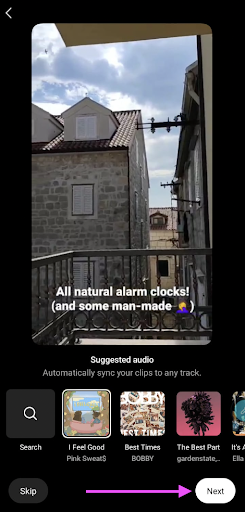 4. Get creative and switch up details on your year recap video from the > Audio, > Text, > Stickers, > Doodles, and even > Filter options.

For example, you can change the music with the > Audio icon. Add a message with the > Text icon, adjust the font, its size, and position, and even animate it: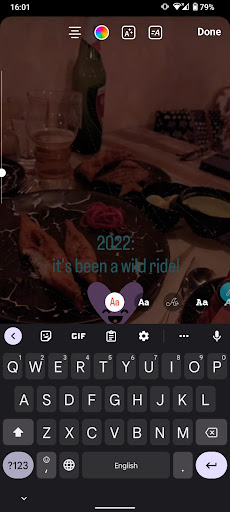 Add a cute sticker or blurb with the > Sticker button or from the > Doodle button next to it.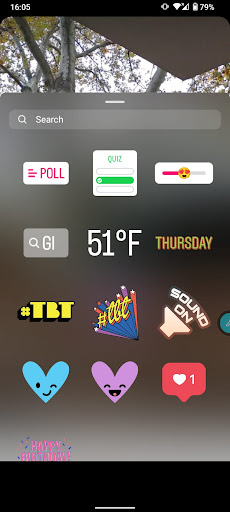 Or add a filter to your year recap video with the > Filter button.
5. Add a catchy caption, tag a friend or two, and hit > Share once you're ready to showcase your 2022 in review.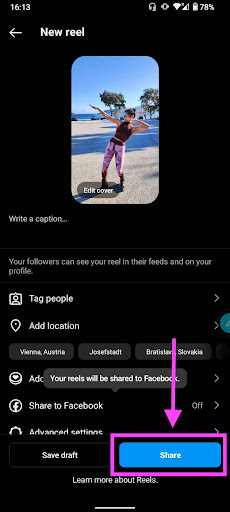 6. Your Reel immediately gets saved on your profile for your followers to see.
And there you have it — with just a few steps, you can whip up a social media highlights Reel in no time with the photos and videos you've shared on Instagram Stories. But how about photos and videos you haven't shared on your Stories yet? Keep reading. 
Create a 2022 recap video with new (and spiced-up) content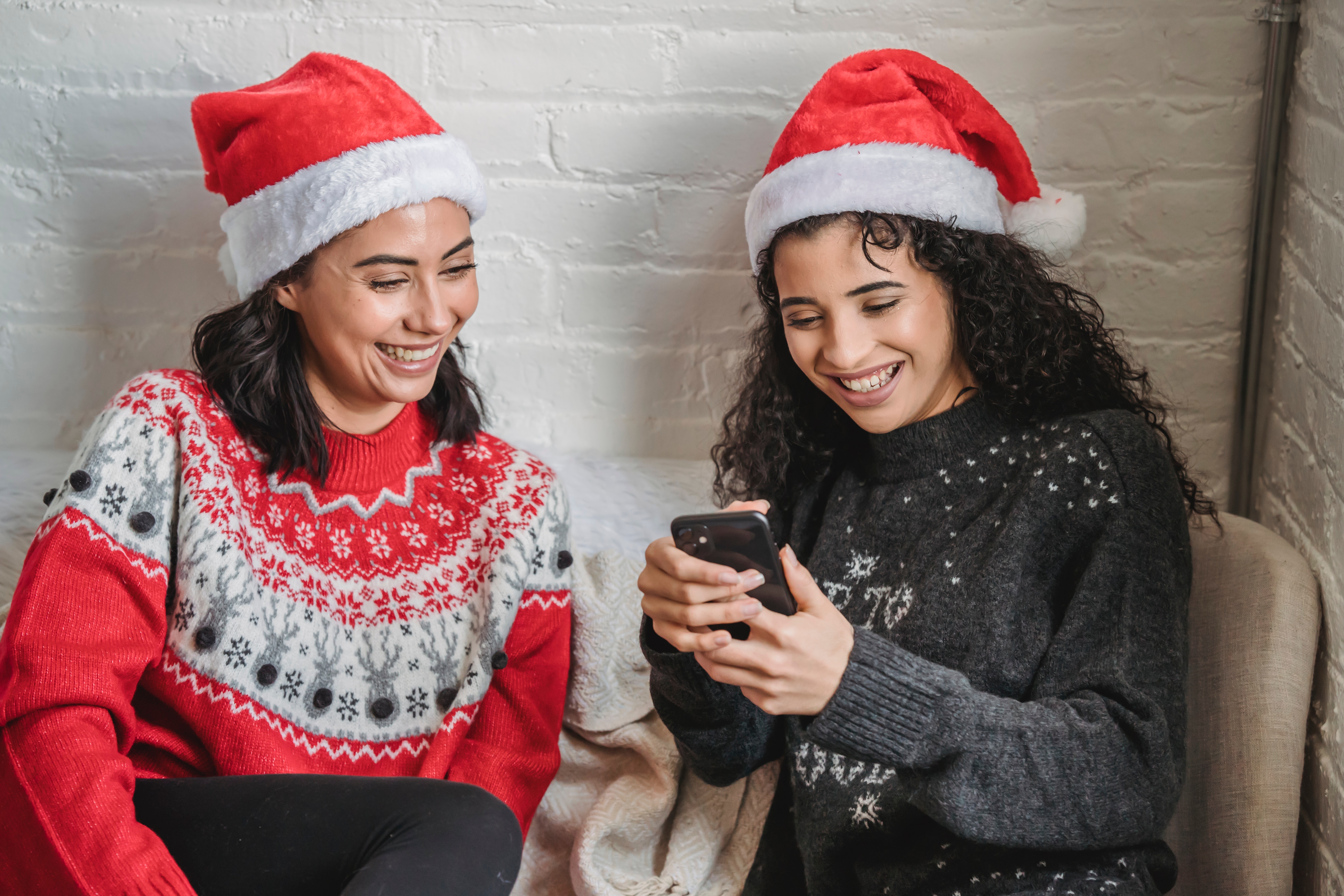 Want to surprise your loved ones with some new photos and videos from 2022? Maybe you've got a cool new video on your camera roll that you haven't yet shared on your Instagram Stories or Highlights. And while it might be a great shot of you, you might catch a detail or two in the background that you want to edit out. Or maybe you want to add a new, wacky, New Year's-themed background to your year recap video clips. Like a shot of you dancing at your New Year's party: 
Bit of a boring background, right? Well, let's turn it into something a bit more festive, eye-catching, and New Year's-y, like this: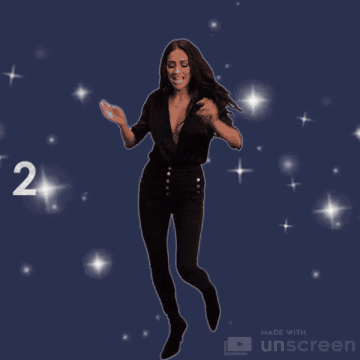 How'd we get this done? Simple: Unscreen. And here's how you can, too, in just a few steps.
Use Unscreen to switch up your year recap video backgrounds
1. Drag and drop (or upload) the video you want to edit to Unscreen.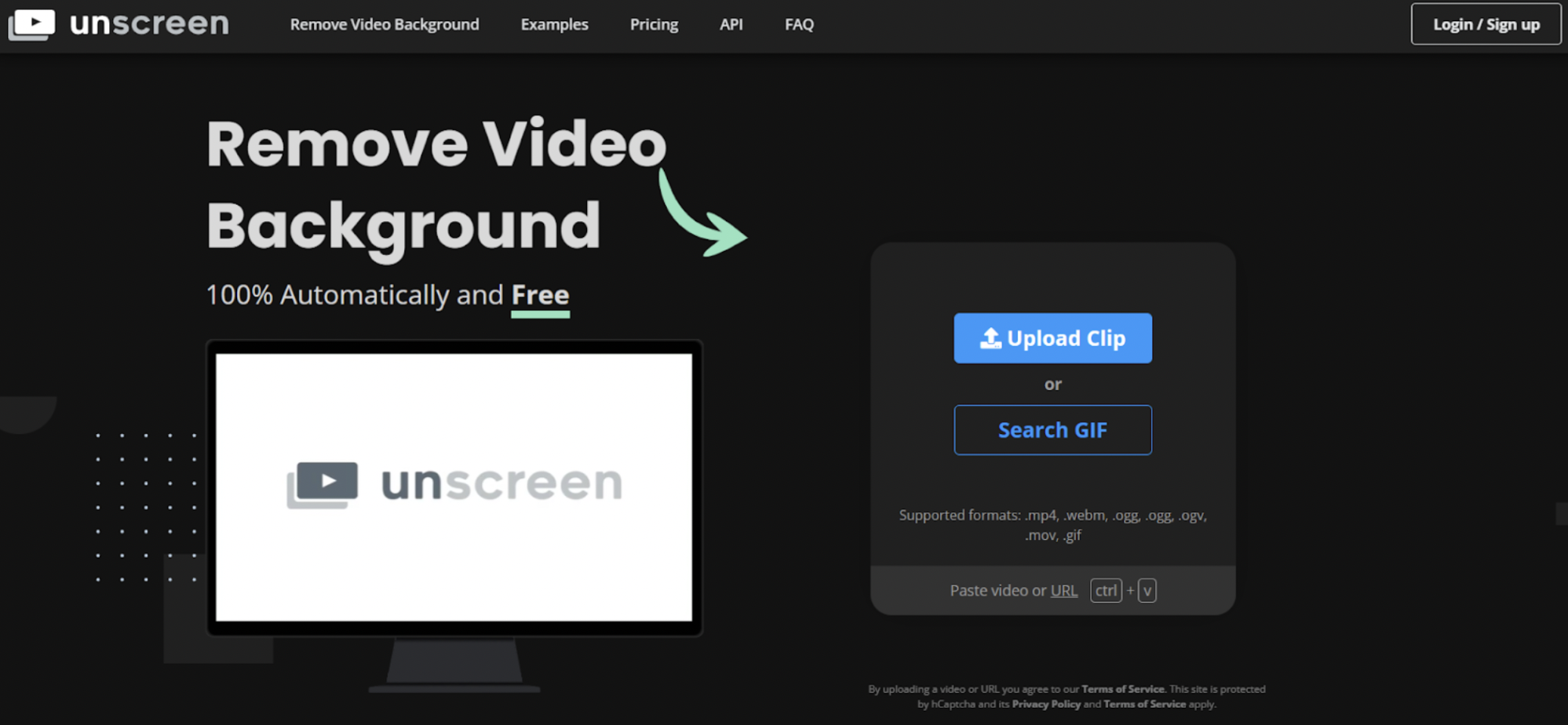 2. Unscreen removes your video backgrounds by default so you can switch it up with something cooler from its > Video, > Color, or > Image options.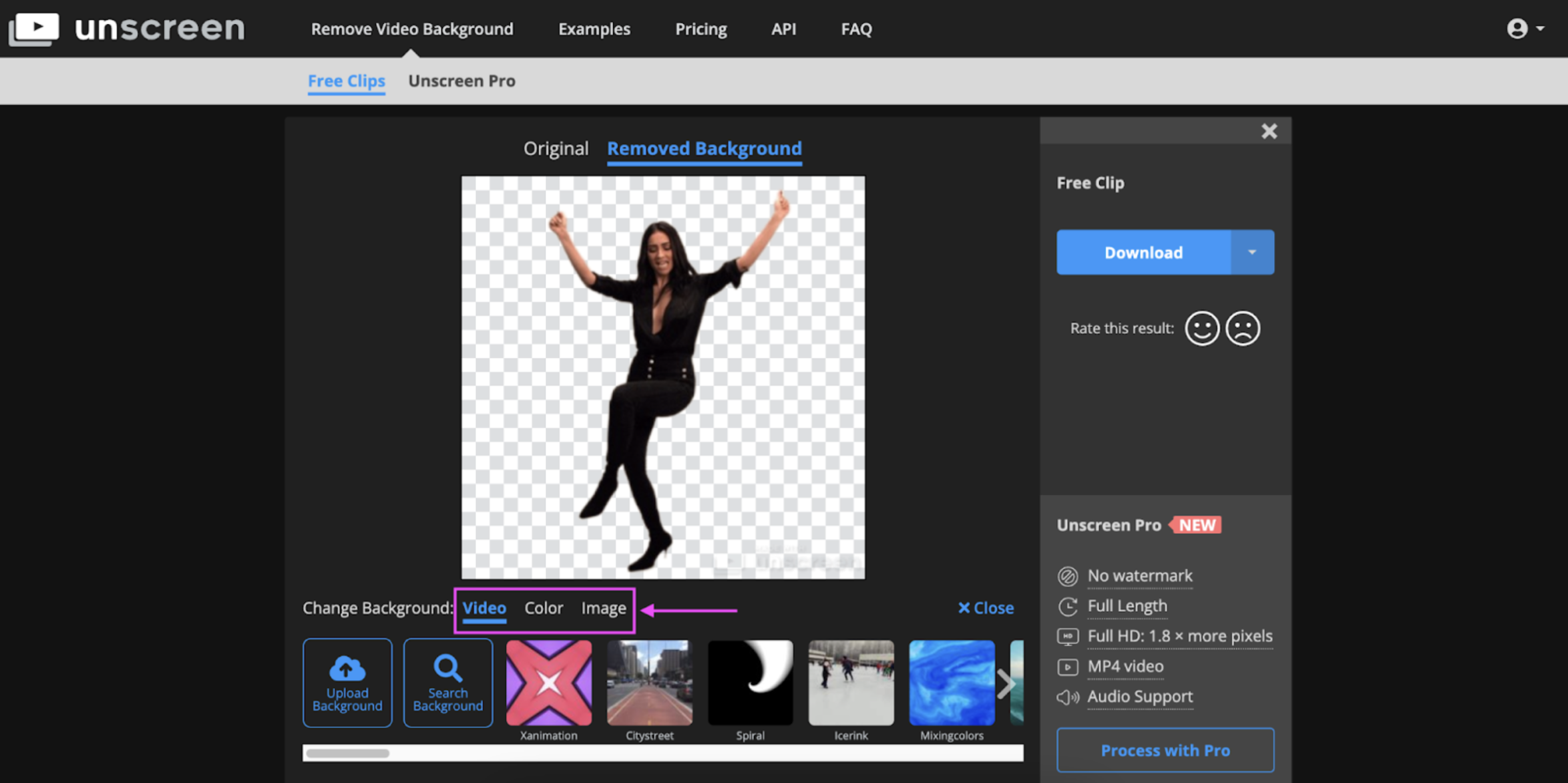 Here's an example of Unscreen's Fireworks video background we thought worked great with the New Year's theme: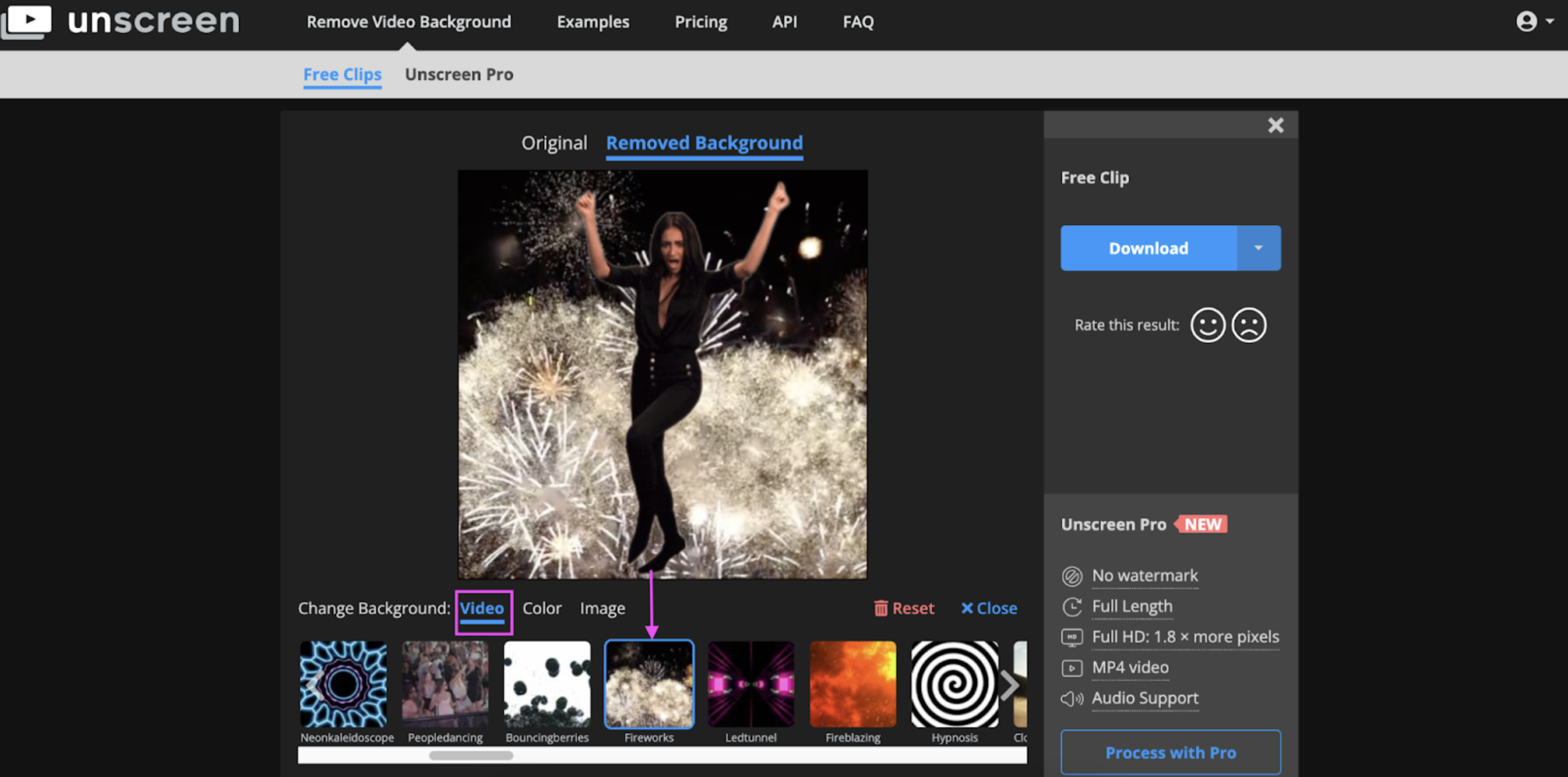 And here's how it looks once you've hit > Download: (pretty cool, right?)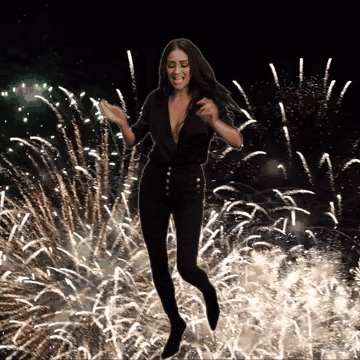 3. Got your very own background you'd rather use? Hit > Upload Background to add one from your device. Or > Search Background to explore Unscreen's themed video and photo background options.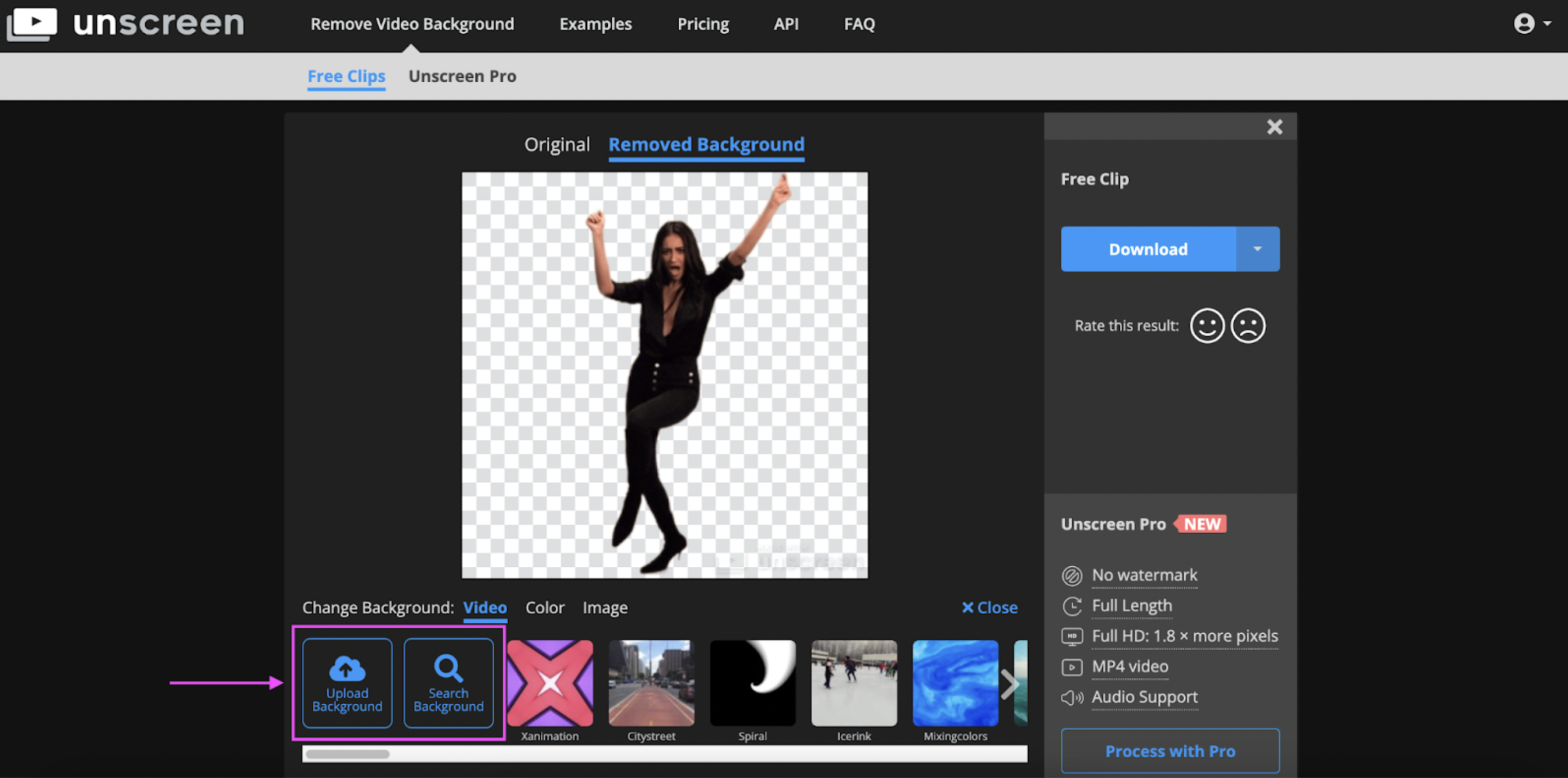 Here's an example of Unscreen's video backgrounds when we searched "2023":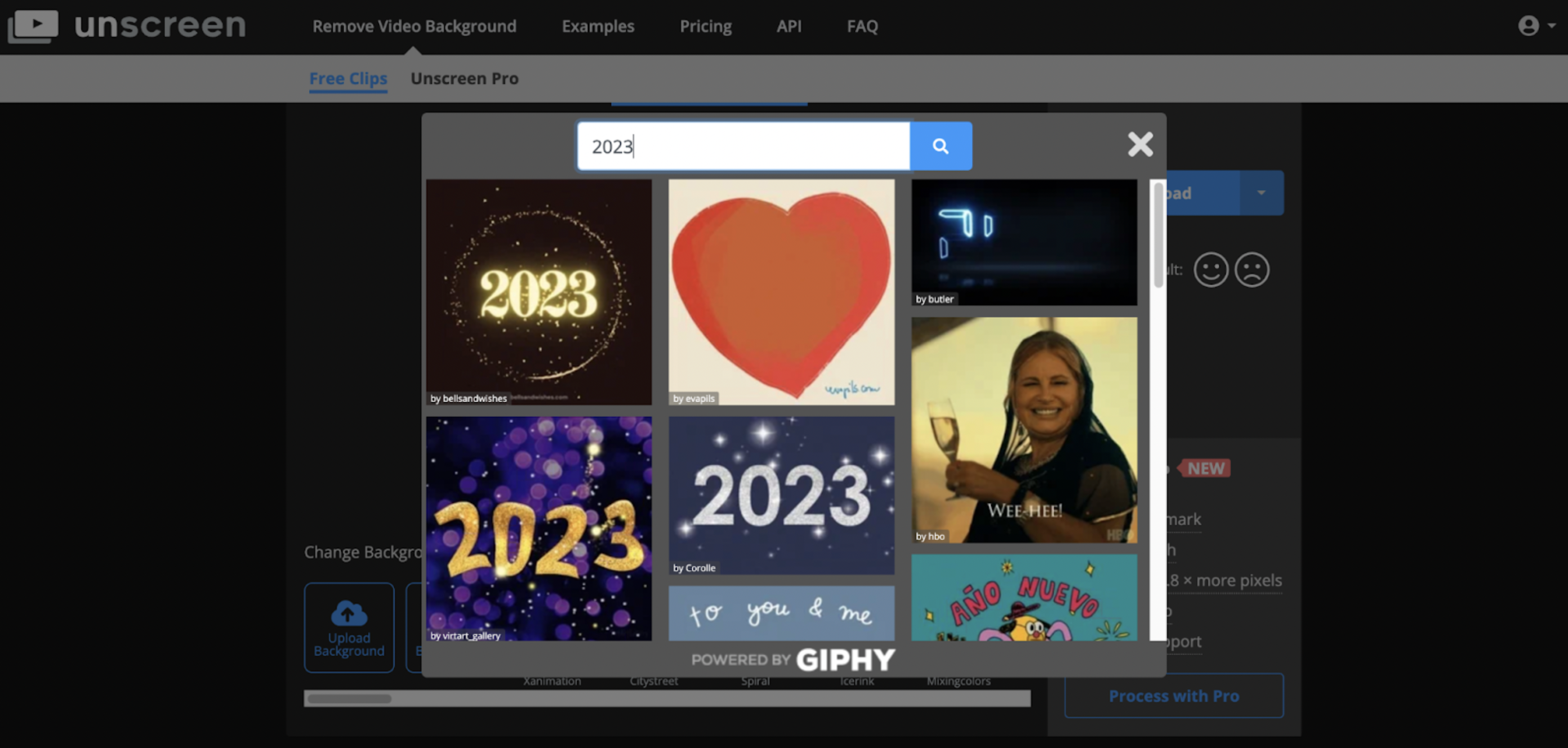 And what you get once you've hit Download: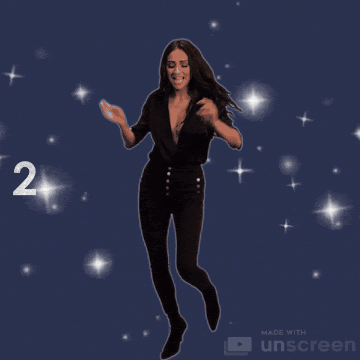 4. Found that perfect background? Hit the blue > Download button on the right to save it on your device as a GIF.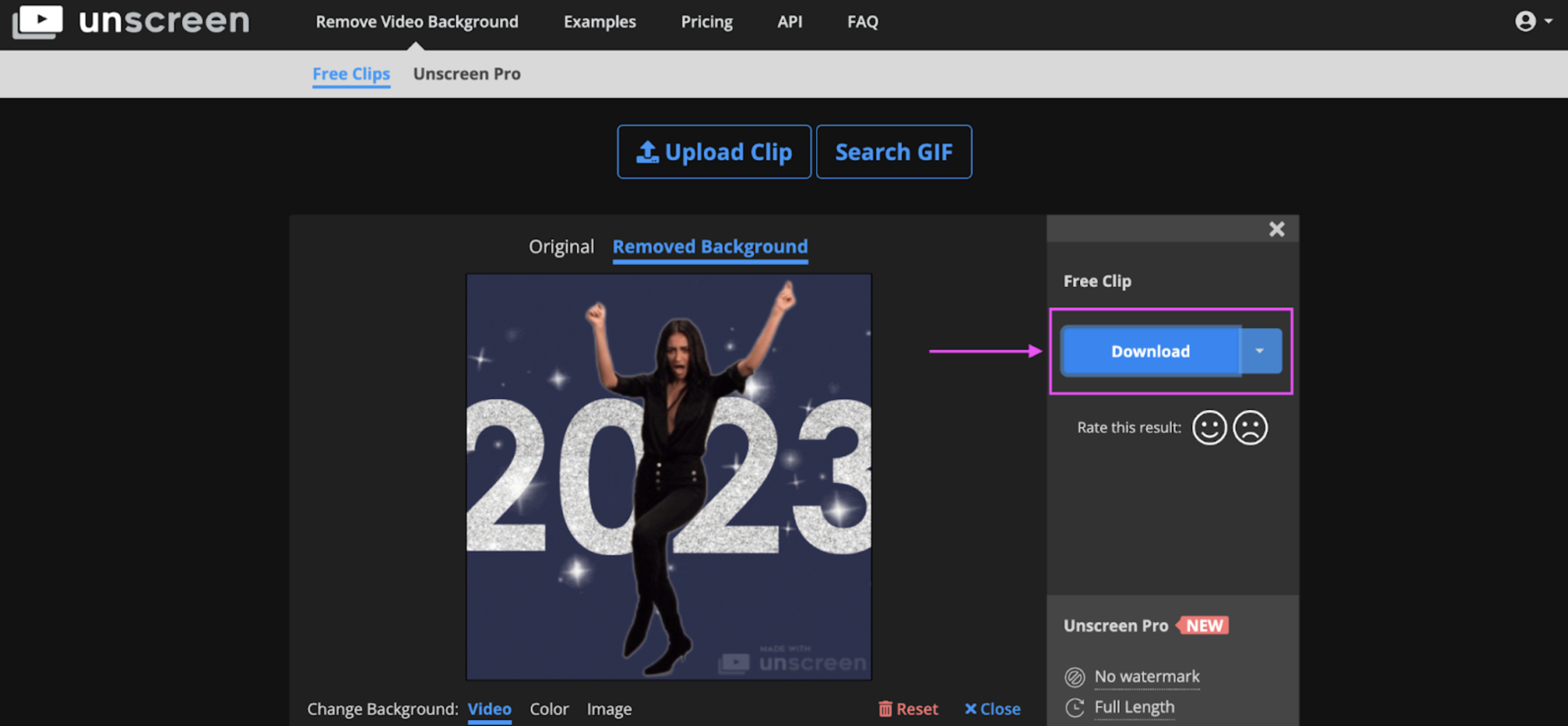 Once you've customized your photos and videos just right, let's dive into how you can stitch them together into an Instagram Reel and recap your year in style. 
Create a year recap video reel with Instagram
1. Hit the > + button on your Instagram homepage. 

2. From the options below, pick > Reel and then the blue > + button.

3. Pick the photos and videos you want to add to your year recap video and hit > Next. (Want to avoid scrolling through your entire gallery? We recommend creating a 2022 recap album on your phone that you can upload instantly.)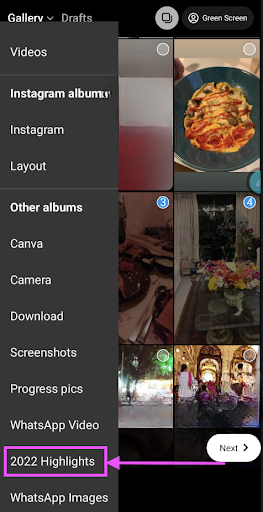 You'll find the next steps the same as we shared above — customize your Reel with new music, add some text, blurbs, or stickers, and hit > Share once you're done. Perfect for surprising your followers with new photos and videos from your 2022 adventures. 
Whip up a 2022 recap with an Instagram reels template
You might've come across Instagram's reels templates before — and they're another great option if you want to whip up a year recap in no time. Let's grab our customized 2022 highlights album and get editing:
1. From your Instagram profile page, hit the > + button on the top right and then > Reel from the options that pop up.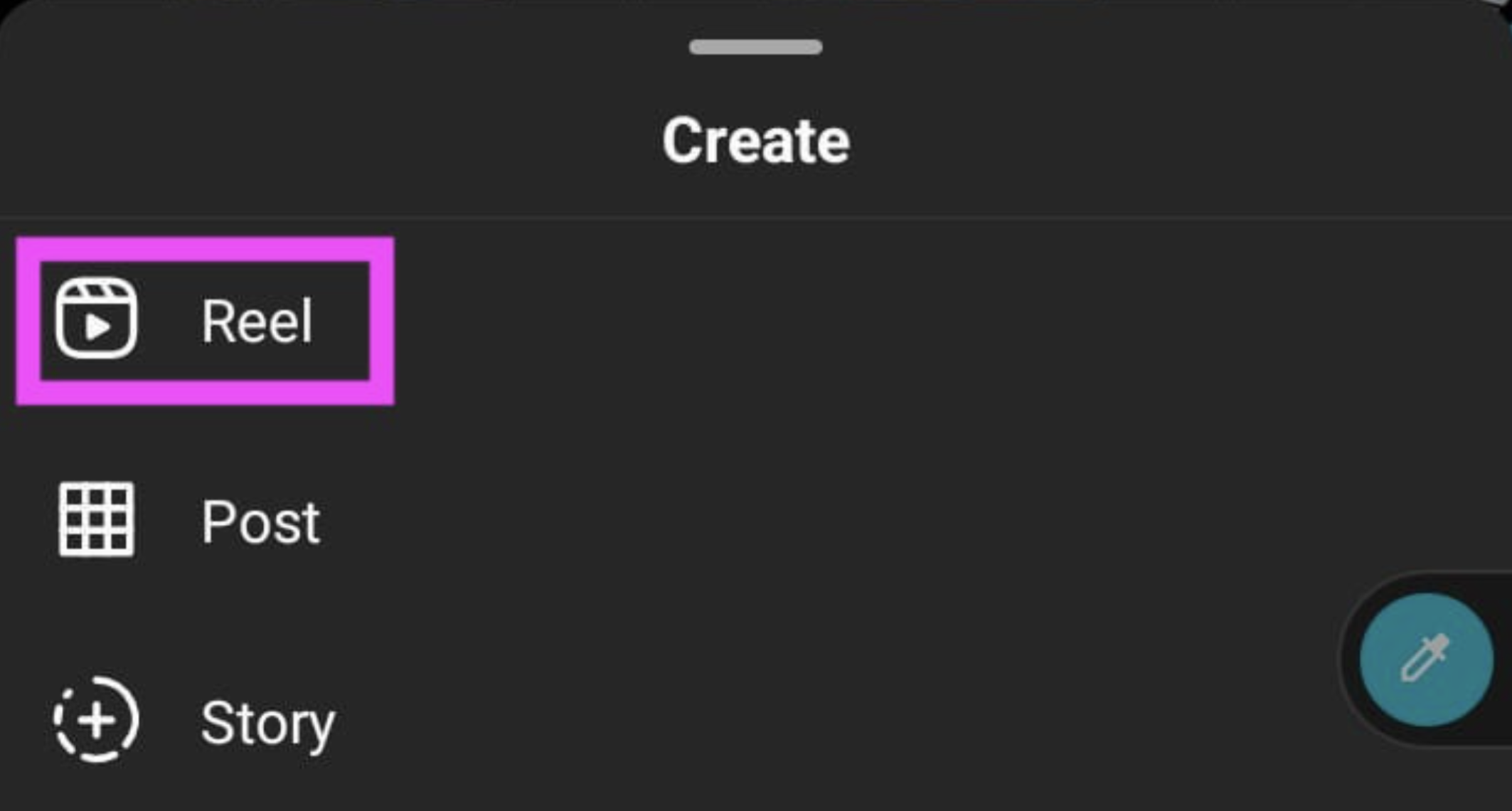 2. From the bottom right, hit > Template to access Instagram reel's options.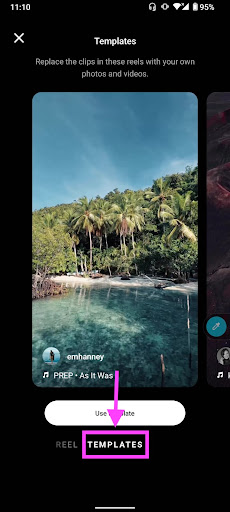 3. Once you've found a template you like, hit > Use Template.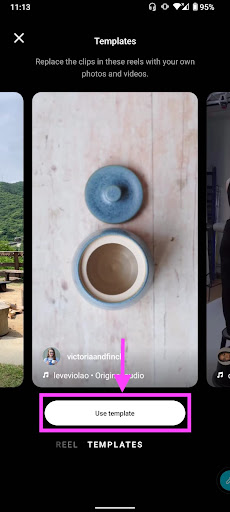 4. Hit > Add Media to upload your own photos and videos to the reel template.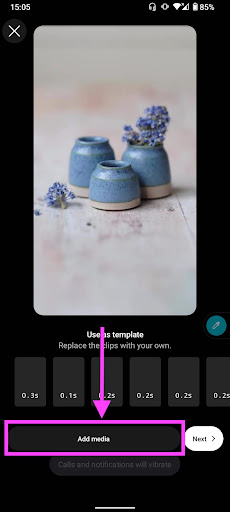 5. Hit > Gallery in the top-left corner to upload your 2022 highlights album (see why it's a bright idea to have it saved on your device first?). Or you can manually pick and choose the content you want to add: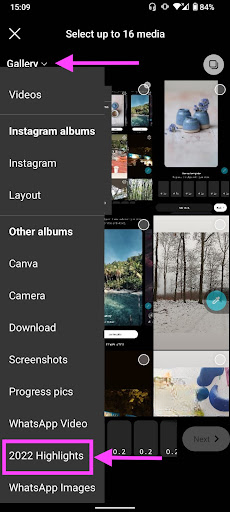 6. Once you've picked your photos and videos, hit > Next.
7. Check your reel and click on > Add media if you want to add more photos or videos. But if you want to customize even more and switch up the audio or add text or a filter, hit > Next.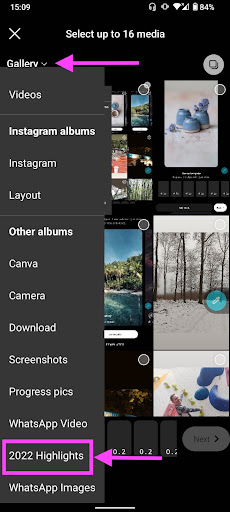 Once you're done editing and captioning, press > Share to go live. And the best part? You can also share your year recap on TikTok, YouTube Shorts, or your Facebook Story — just in time to give your friends, family, and followers a fun trip down memory lane.
Showcase the best of your year — with a recap video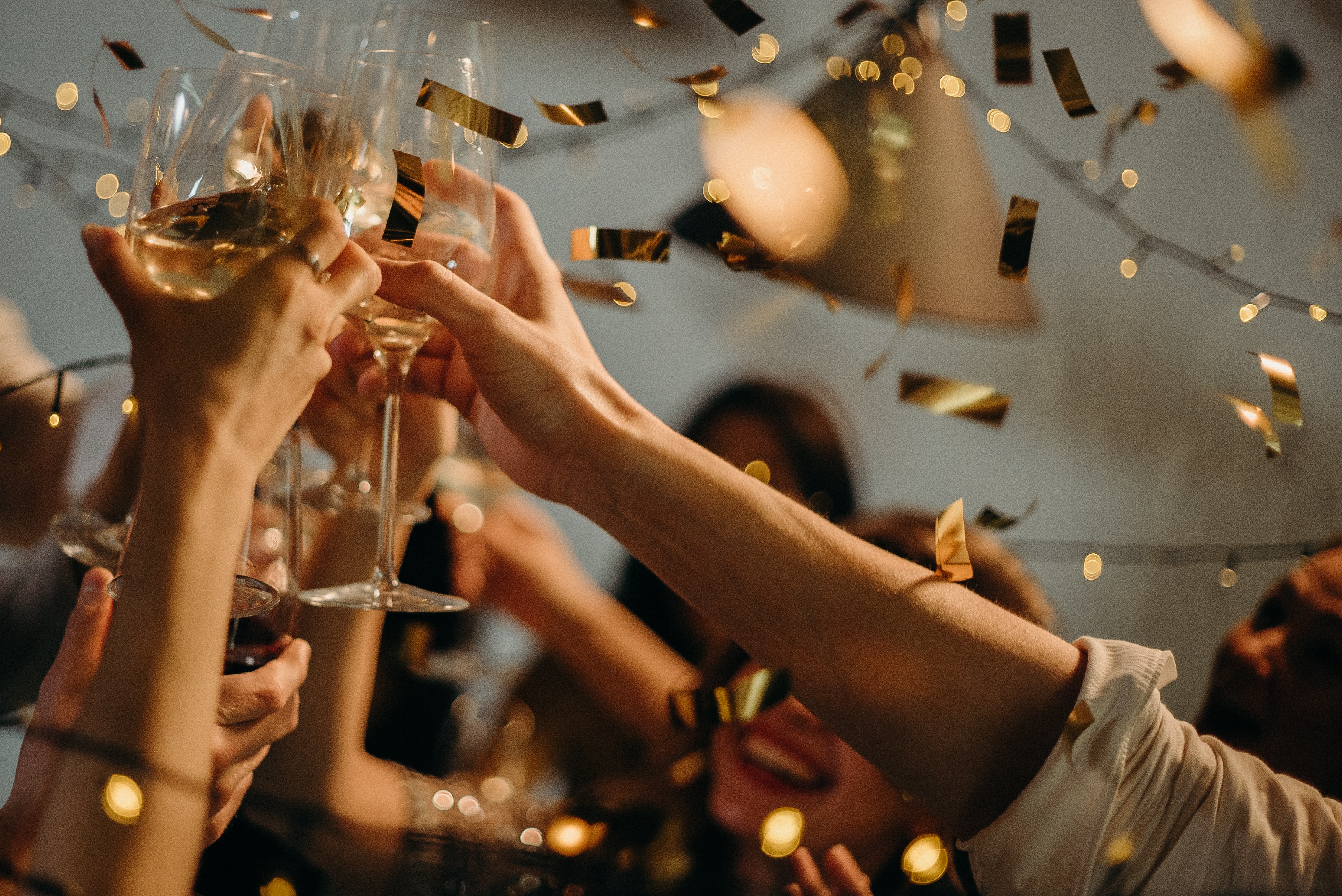 A year recap video is a great way to look back fondly on 2022 and relive your best moments. We hope it'll motivate you to make some special memories for 2023 that you can share by the end of the year. 
Here are a few ways you can whip up your year recap on Instagram: 
Use your Highlights from your Instagram profile page to create a reel. These are photos and videos you've already shared on your Instagram stories.

Want to share new content that you haven't uploaded to your stories before? Just create a reel from your Instagram homepage and add them manually (or upload an album). You can also use a free, automatic tool like Unscreen to customize your video backgrounds and add something funny or festive (or both) instead.

Use an Instagram reel template for your year recap video. You can access them from your Instagram profile page. 
All three options let you customize your year recap with music, text, stickers, and more. With just a few steps, you're ready to share your adventures with the world. 
Just filmed yourself doing the latest TikTok dance but want to spice up your 2023 highlights even more? Unscreen might just have the perfect background for you - go give it a try.