Whether you're an entrepreneur, solopreneur, influencer, or a bit of each — using a well-timed GIF on your Instagram story majorly revs up your social media content. It puts a playful face to your brand, engages your followers, and can even work as a call to action. But with all that said: how do you create GIFs for your Instagram story in the first place?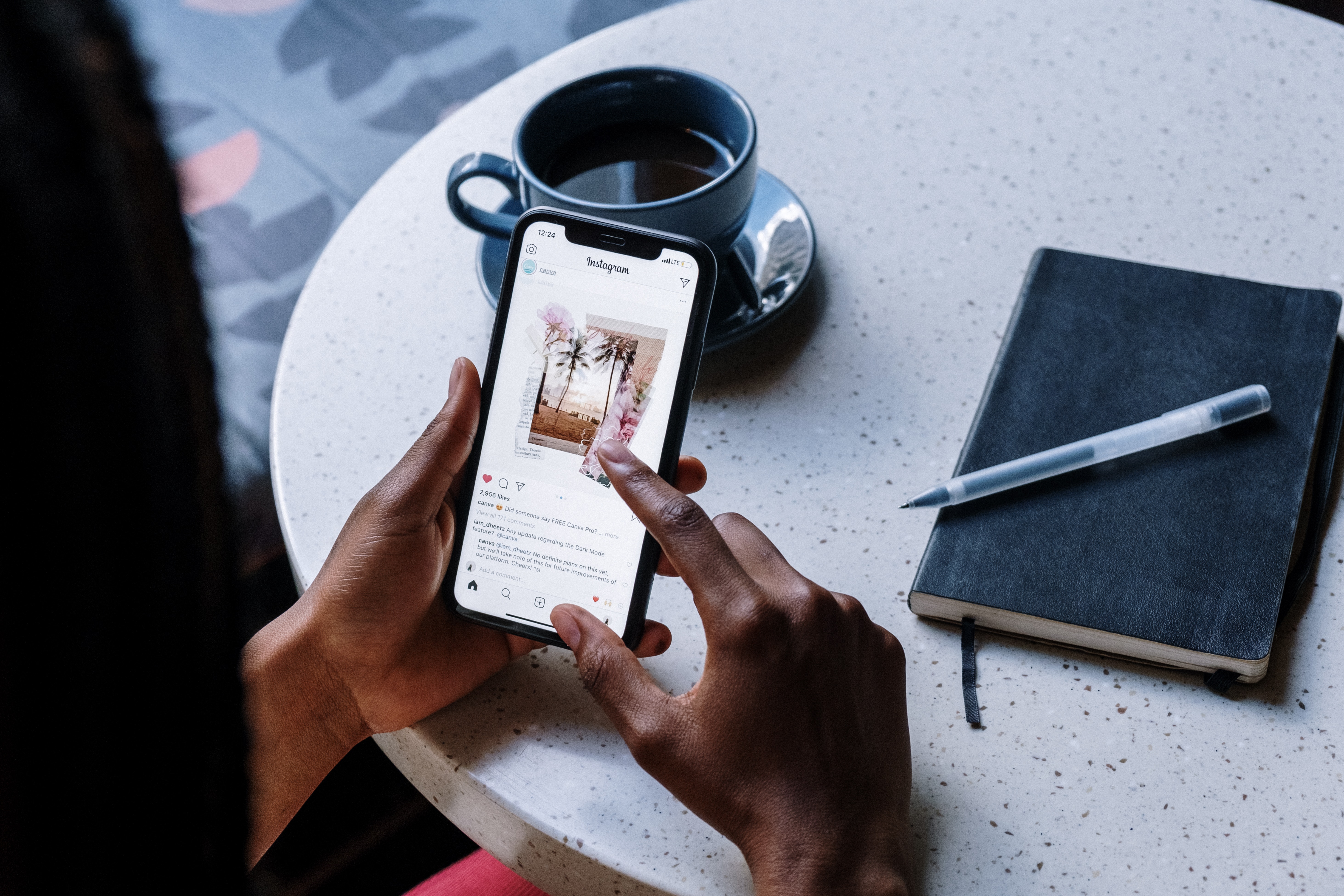 Here's a deep dive into all your options for creating cool GIFs with Instagram stories as your platform — including a simple, automatic, and completely free alternative that gets the most important step done for you, i.e., removing the video background so you can exchange it for another one: Unscreen. 
How to create GIFs for Instagram stories — with GIPHY, a camera, & Unscreen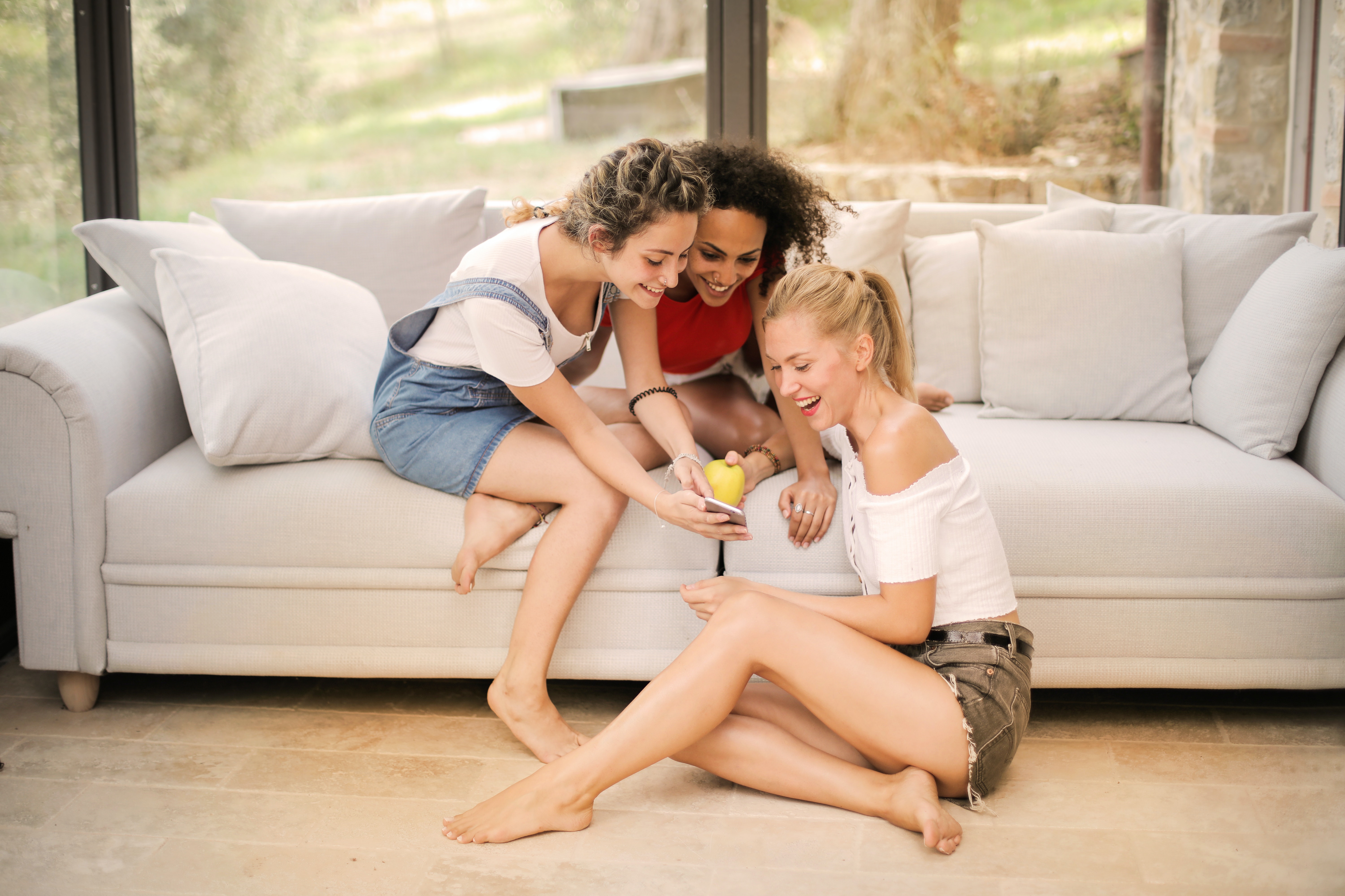 Instagram Stories use GIFs from GIPHY — so your first step to using custom, branded GIFs is to get verified as a GIPHY Brand or Creator. This makes your GIFs available on its search engine when you're adding them to your story. To qualify for its exclusive, invite-only Artists program, you've got to create an account and then:
upload at least 5 GIFs that are relevant to your brand 

fill out the application form

keep your fingers crossed for a yes
GIPHY covers its detailed requirements for Brand and Creator channels on its website. Now let's dive into your most important step — creating your custom GIFs. Here's how you can get started with just 4 steps: 
Shoot a simple video.

Make sure your video meets GIPHY's requirements.

Remove the video background with Unscreen.

Upload to GIPHY.
Let's dive into each of these steps and how you can get this done yourself. 
Shoot a simple video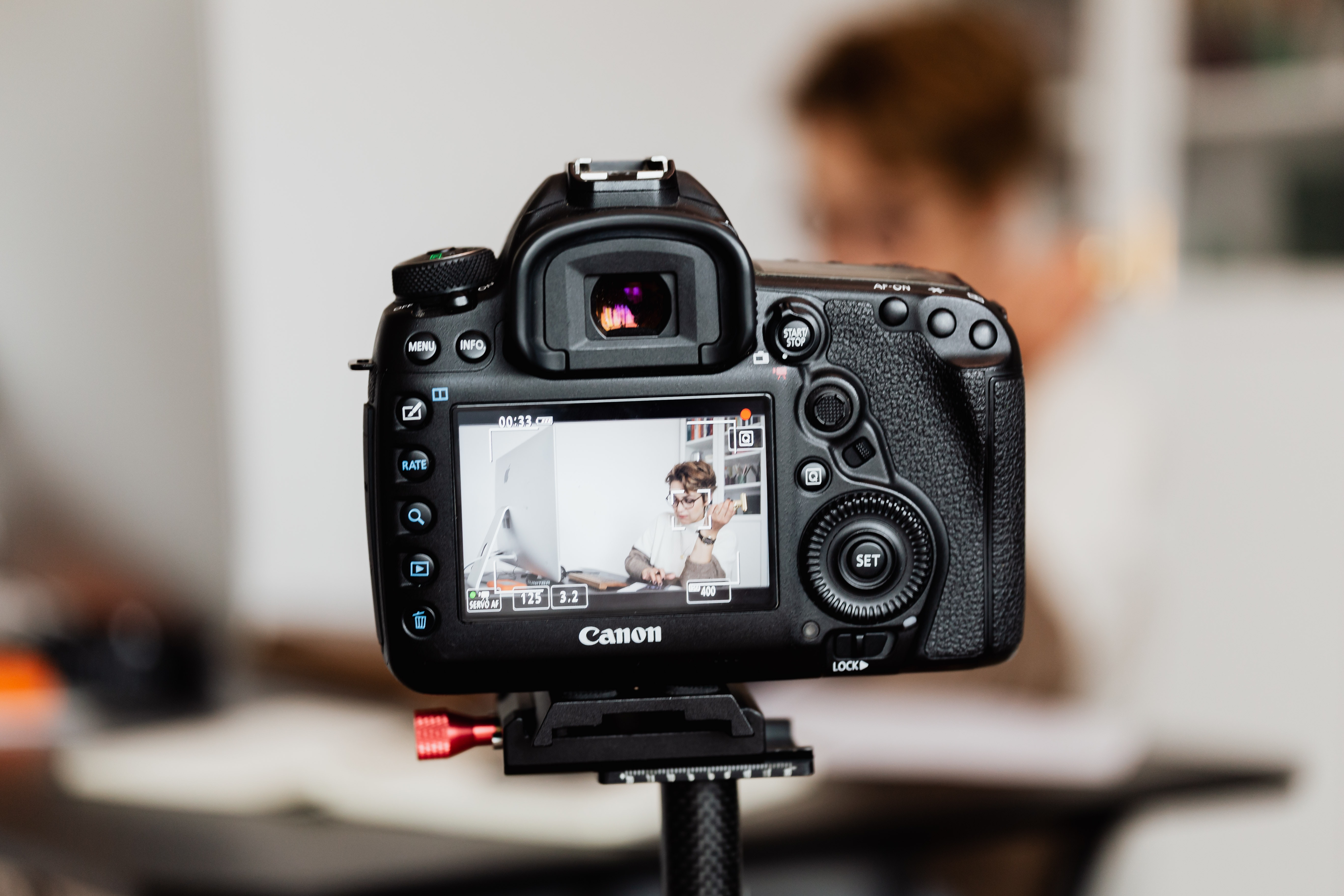 We recommend keeping your motions (and emotions) simple and predictable when shooting your GIF videos.
Here are some examples:
a short dance 

clapping or cheering

swipe or point up/left/right

thumbs up/down
To have a detailed step-by-step on how to do this, you can head to our blog post about how to create a GIF of yourself.
When in doubt, ask yourself: what would be a relatable reaction for someone with an 8-second attention span? Since GIFs don't tend to be more than a few seconds long and are on an infinite loop, it's best to keep them short and snappy.
Don't worry if you don't have an expensive camera to record — a regular smartphone works just fine. So, let's move on to the next step: ensuring your new GIF video meets GIPHY's content criteria.

Save your new GIF videos with the right tech specs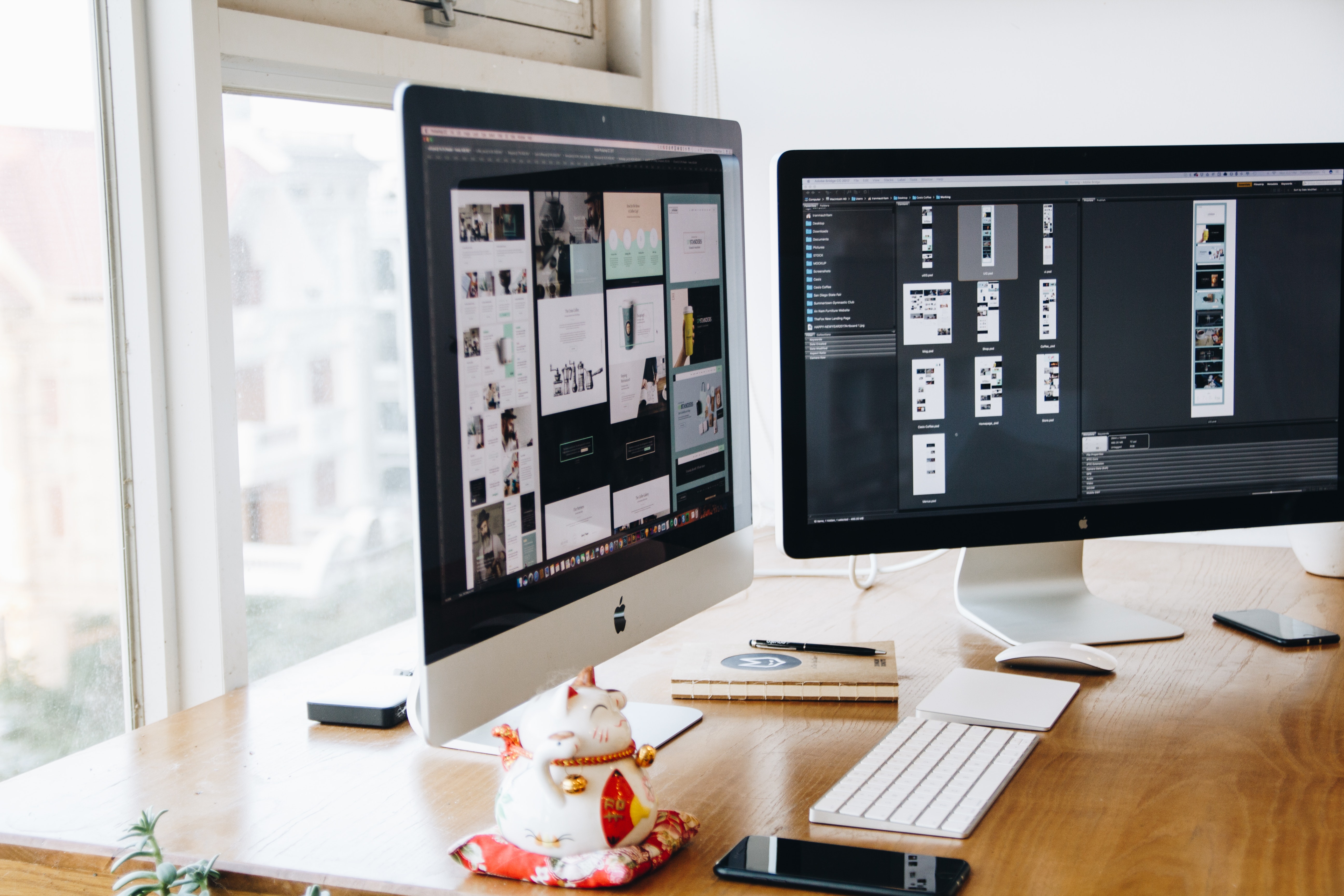 Before you upload your new GIF video to GIPHY, your video should ideally be: 
uploaded as stickers (i.e., with transparent backgrounds) in GIF format 

500-600 pixels 

the same height and width 

using RGB color mode (not an option, unfortunately)

exported under the Loop forever option
You can set most of these requirements when shooting your video with a camera or a smartphone, so let's focus on the essential step — ensuring your GIF video has a transparent background. 
Remove GIF's background with Unscreen
GIF videos work best when they have transparent backgrounds, so you can use them with any type of video content and ensure that it blends in effortlessly. GIPHY also specifically requires all GIF uploads not to have white or opaque backgrounds and at least 20% transparent pixels. But no worries, here's how Unscreen removes video backgrounds for your GIF video, easy-peasy: 
1. Upload your new GIF video to Unscreen with > Upload Clip.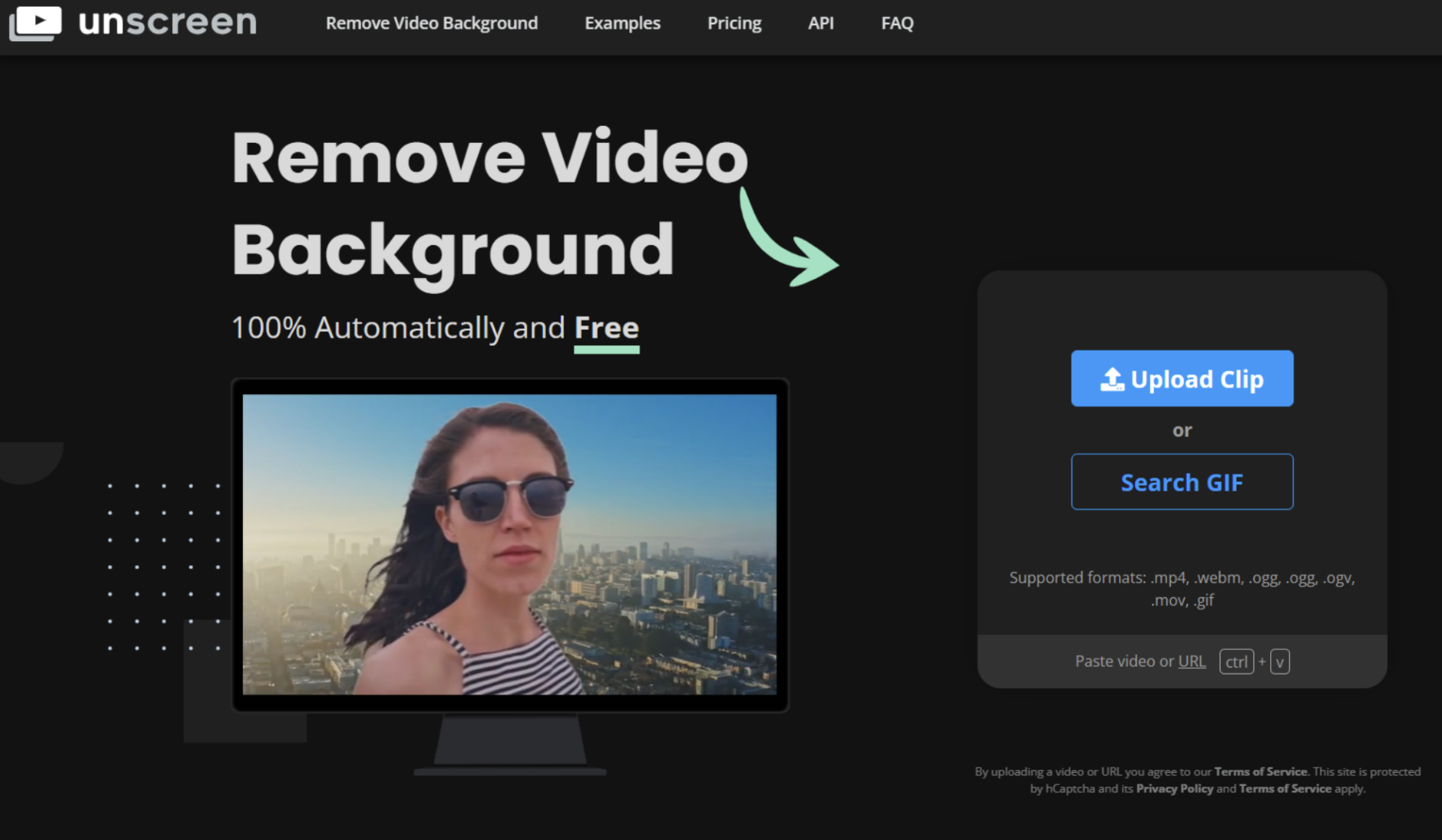 If you're curious, you can even experiment with one of the GIFs in the Unscreen library to see how it works by clicking on > Search GIF.
2. Click on > Download to save your new transparent background GIF video in GIF format.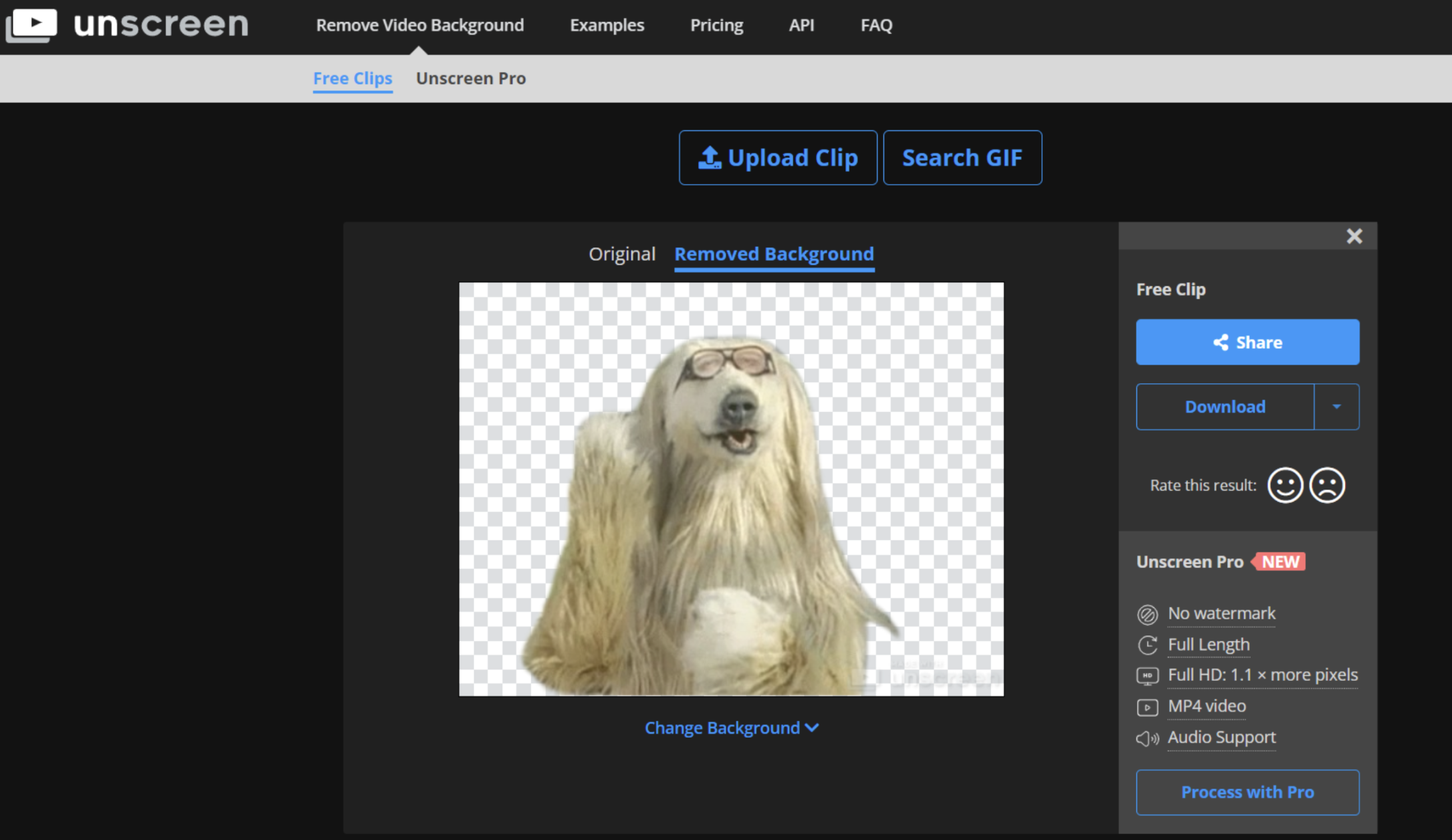 (Were you looking for step number 3? That's it. Just two steps and you've got a new GIF video with a transparent background using Unscreen.) 
Now let's get uploading.
Upload your videos to GIPHY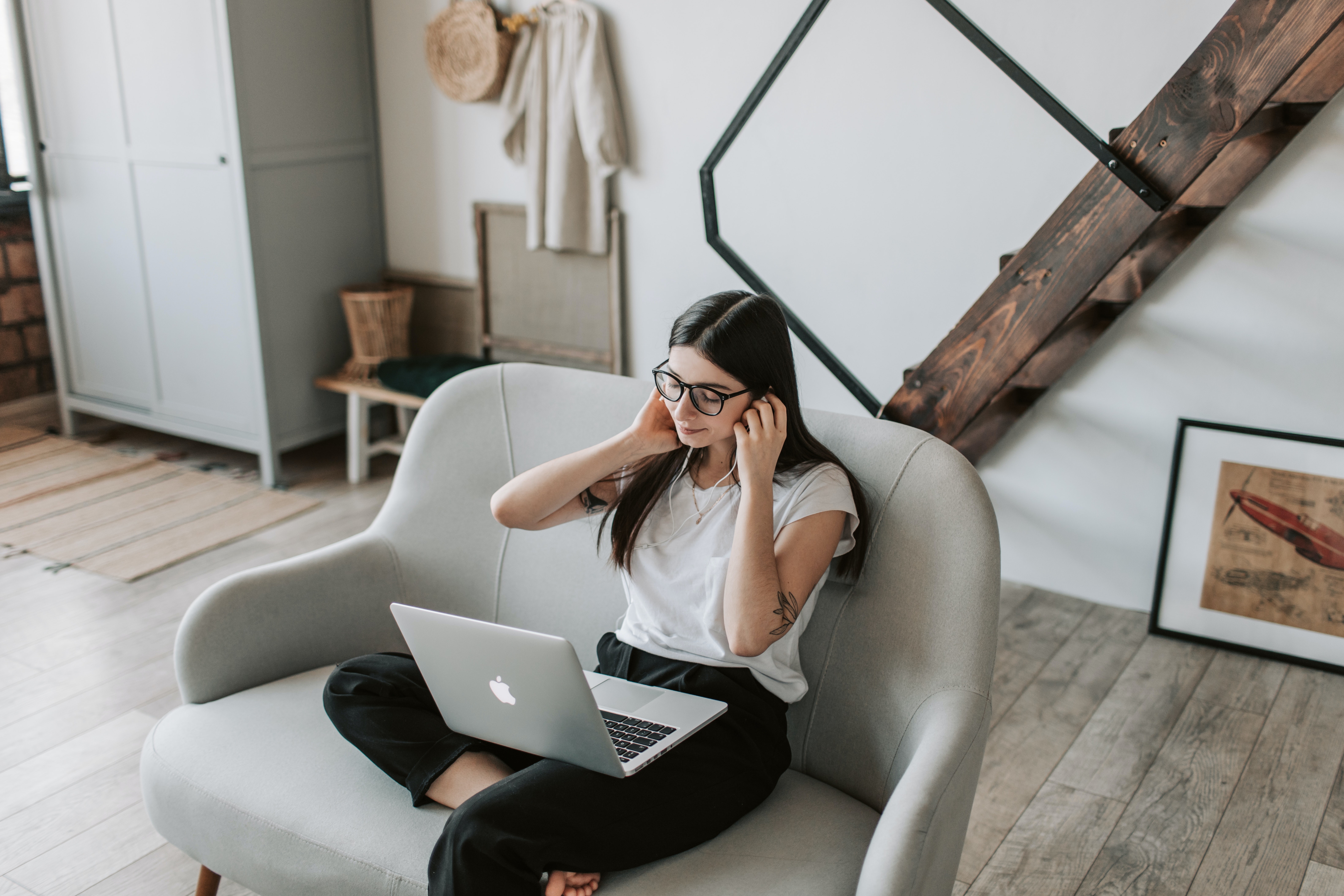 Once you have your videos, you can upload them to GIPHY and then use keywords and tags (around 5-10 per GIF) so that they're easily searchable. Just a heads-up, though: it can take up to a week (or slightly longer) for your GIFs to turn up as options on Instagram stories. Once you've been verified, you can work with GIPHY-verified artists to create new GIFs and upload them to your brand channel to use in your Instagram stories — and so can your followers.
Wondering whether you can transform your brand logo into a cool custom GIF? No worries: here's Canva to the rescue, with a little help (again) from Unscreen.
How to turn your brand logo into a GIF — with Canva & Unscreen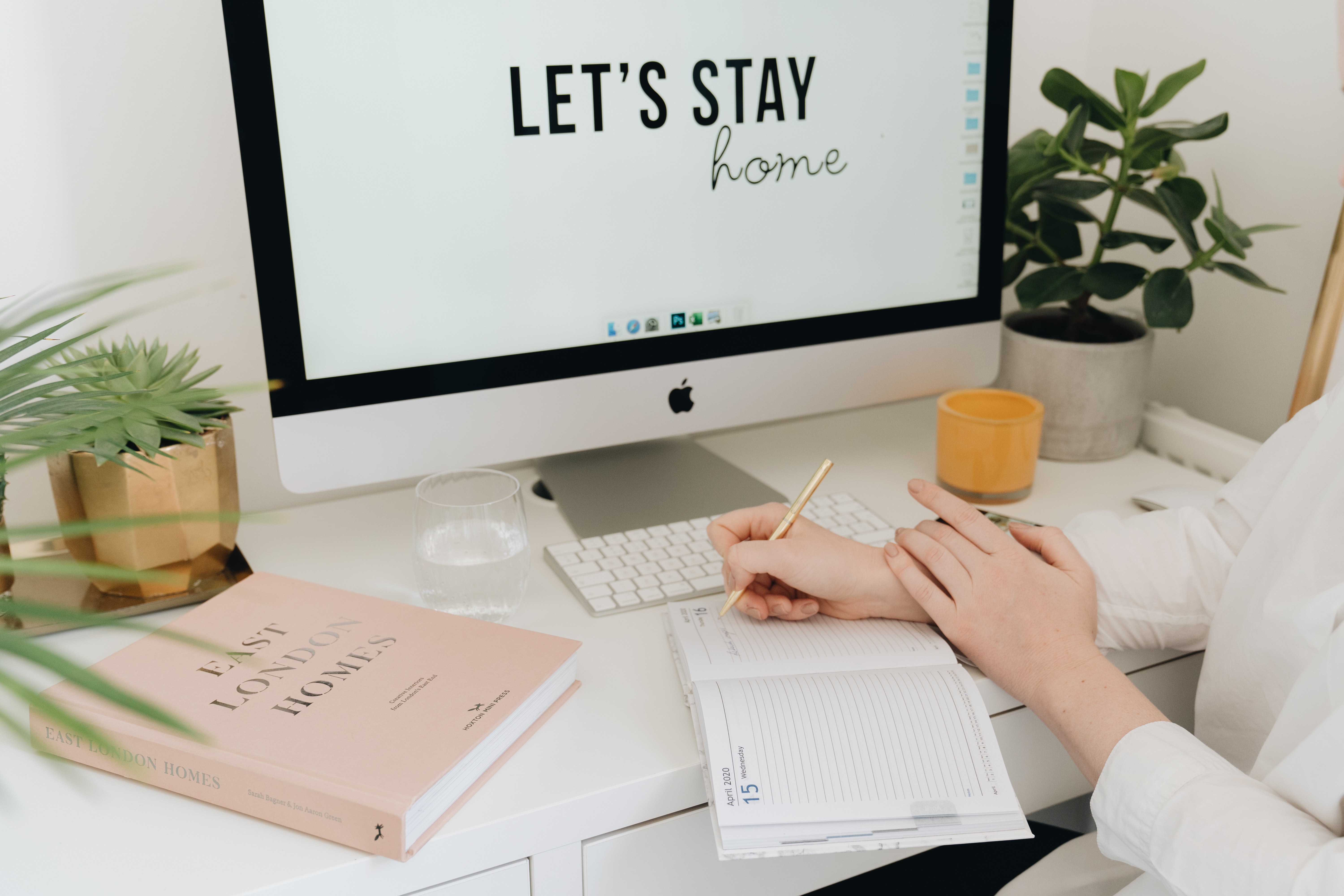 If you've got a brand logo, it's a smart choice for your Instagram Stories, too — it helps your business come across as more relatable and makes it easier to recognize by your followers. If you haven't decided on a brand logo yet, just use Canva's library of customizable logo maker templates and get creative. 
Once you've designed your new logo, you can combine Canva and Unscreen to edit it just right before uploading it to GIPHY. Here's how: 
1. Go to Canva's Free GIF Maker site.

2. Upload your new logo from the > Uploads tab on the right corner.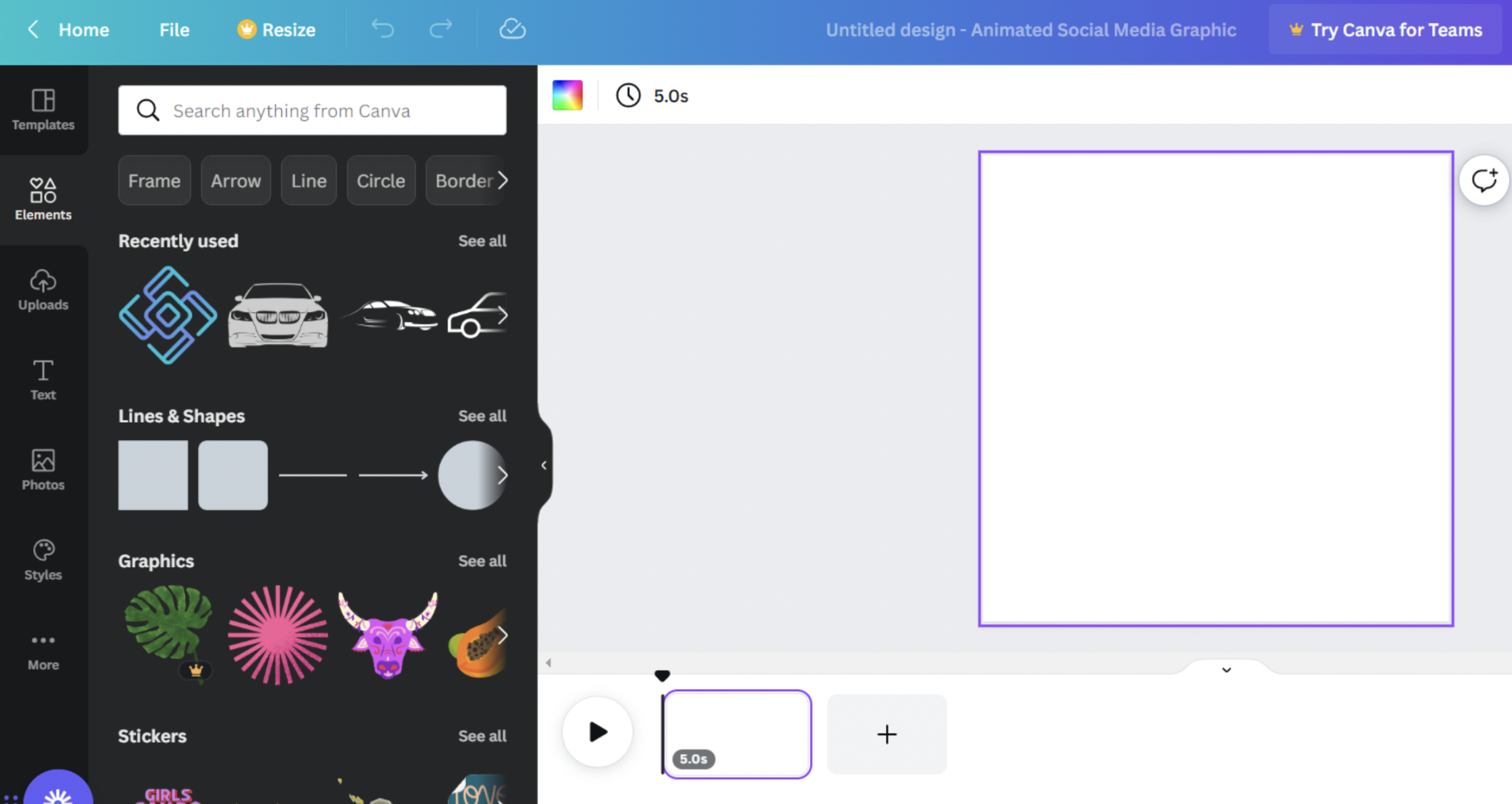 3. Add some text (maybe a call to action or a promo) with the > Text option. In this example, we're using the brand logo as a promo for an upcoming sale.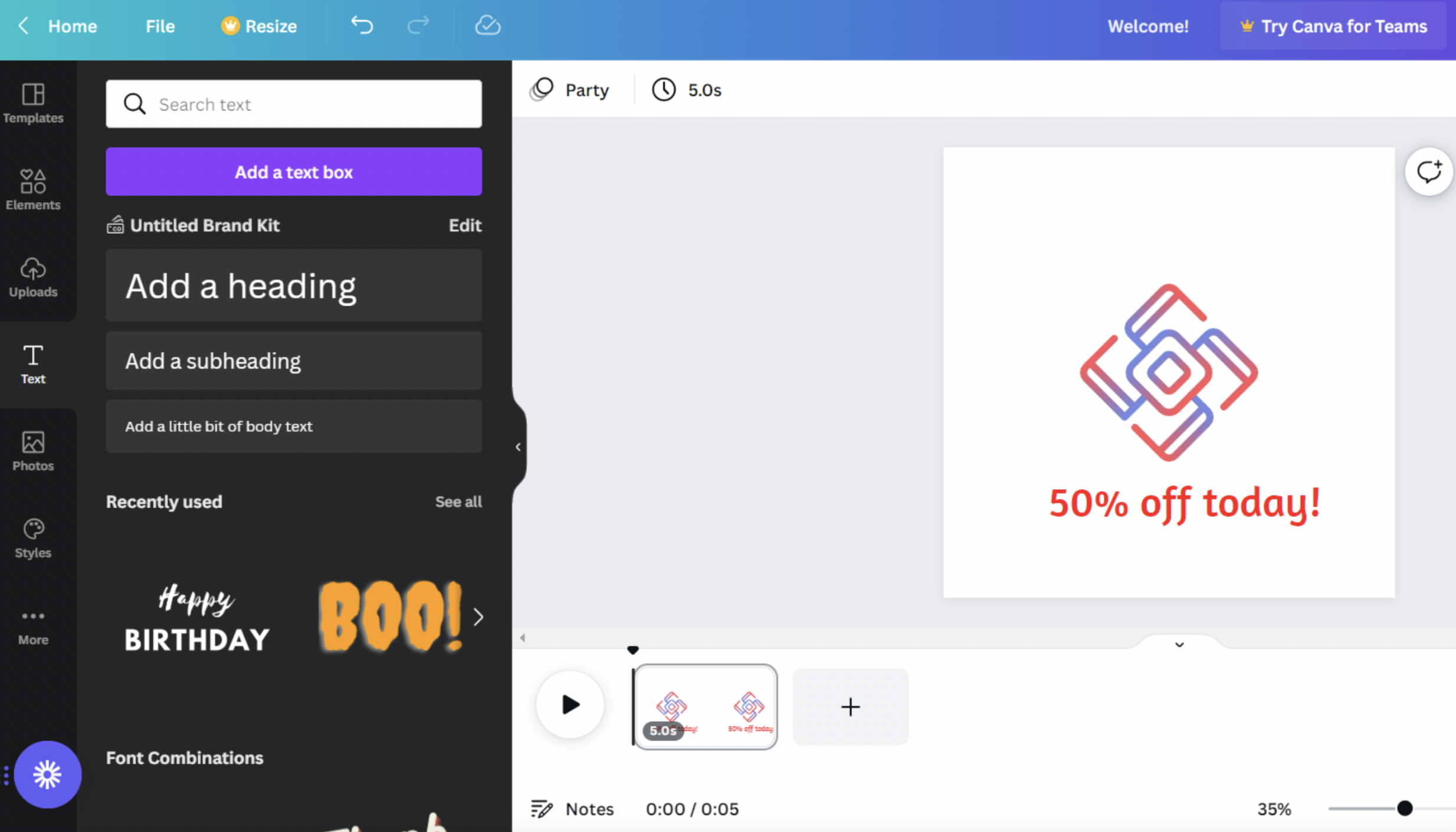 4. Click an element for the > Ellipsis (...) button and then click > Animate.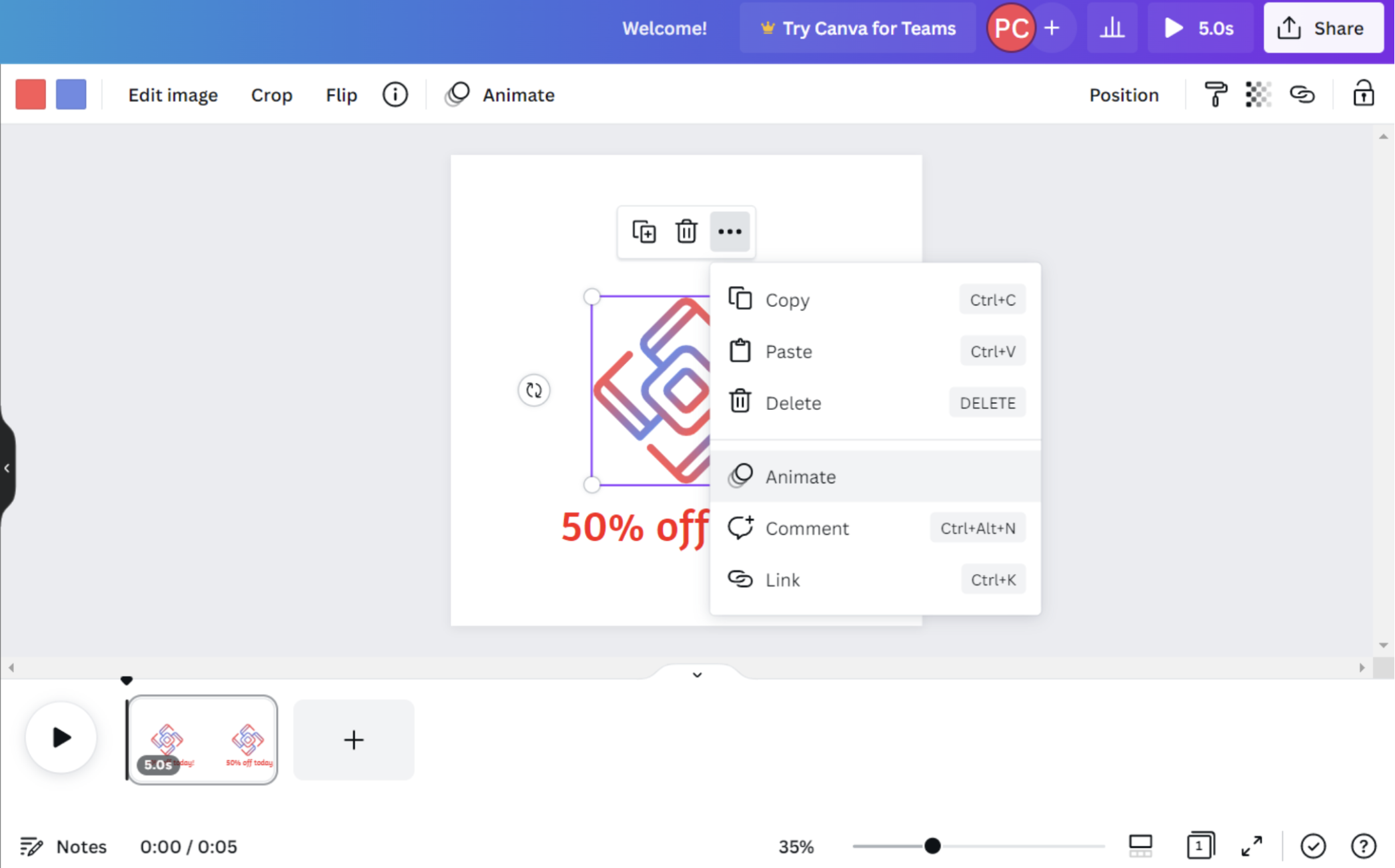 5. Pick an animation style.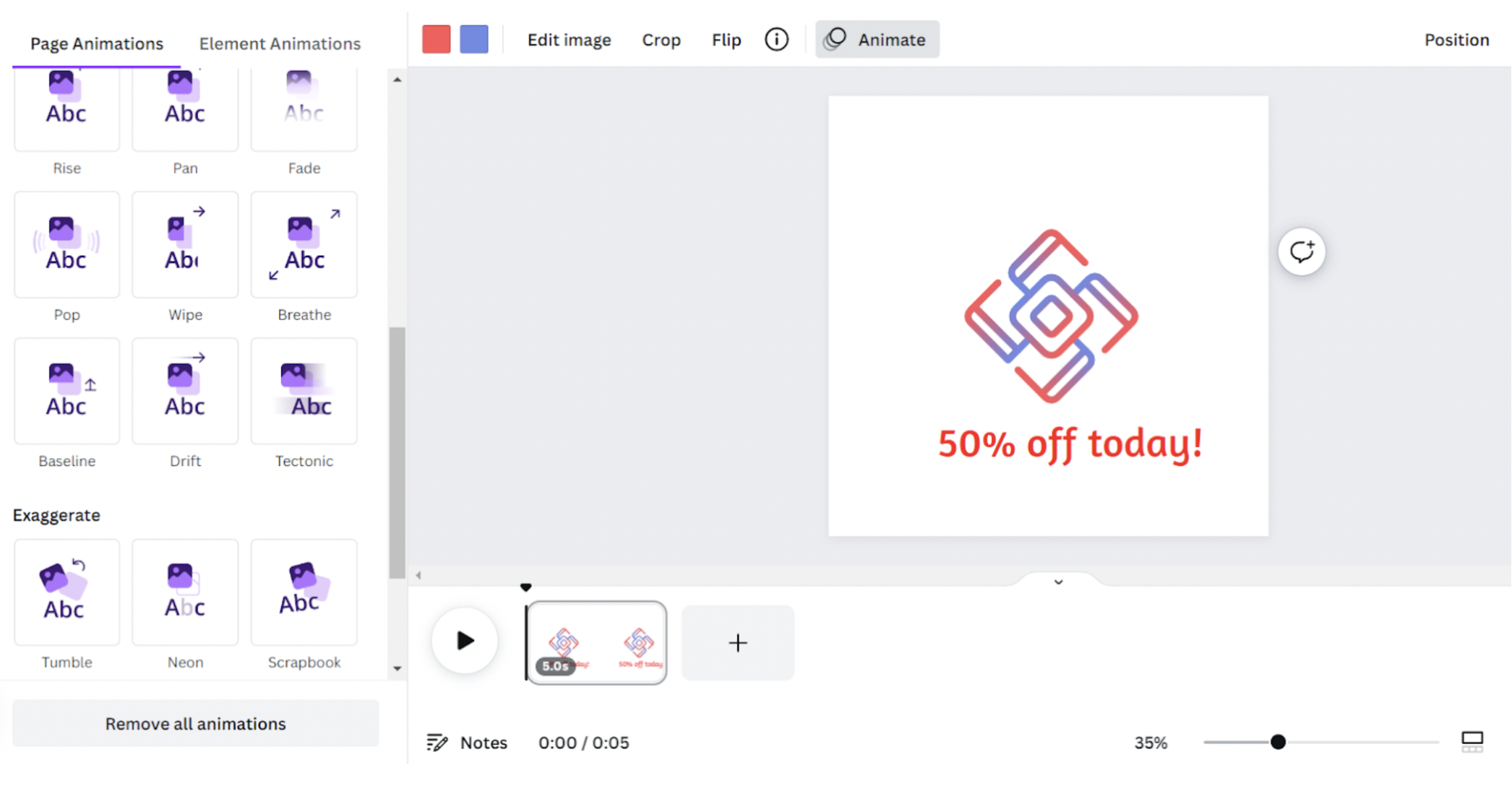 6. Click > Share in the top-right corner and then > Download.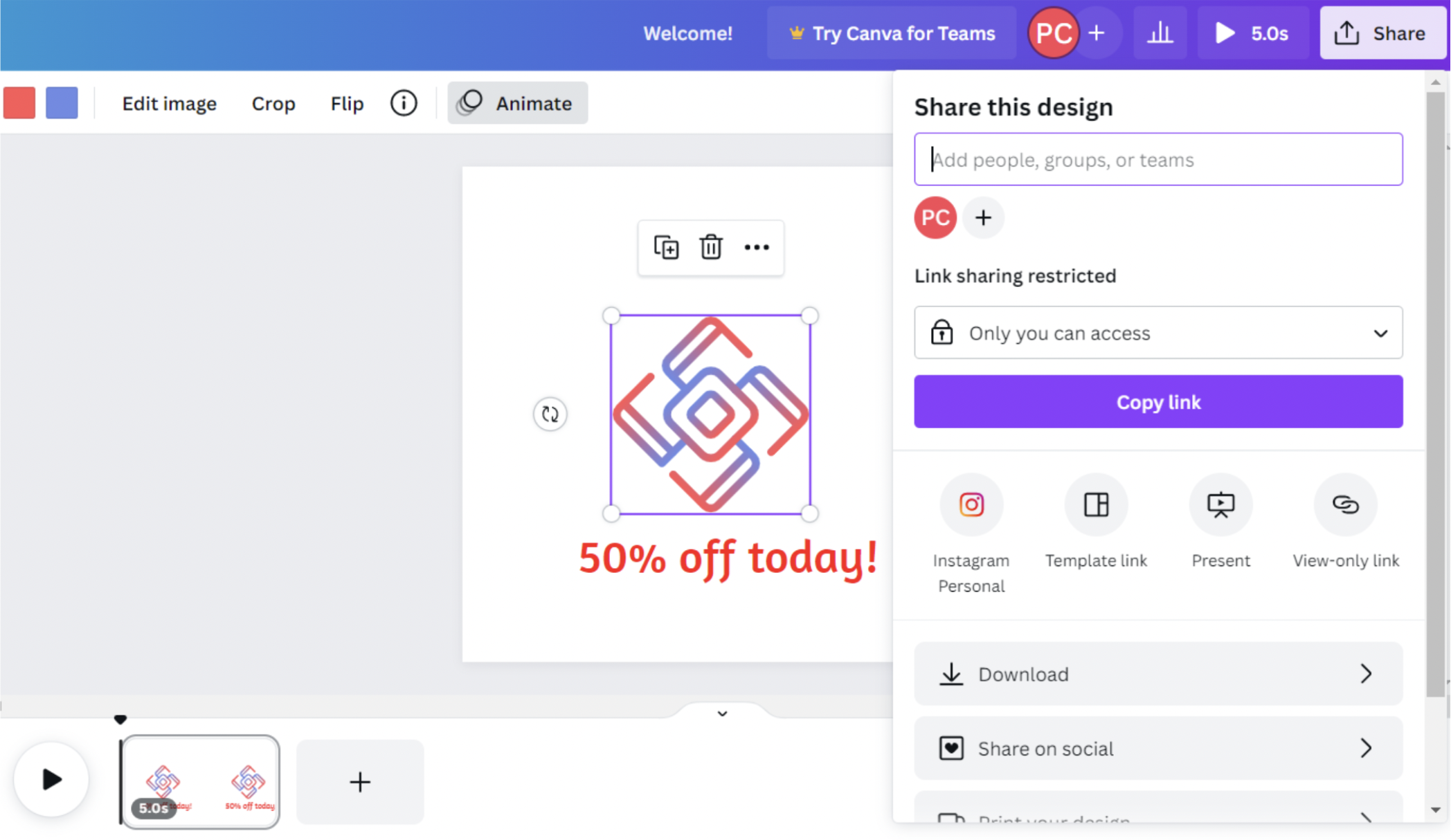 7. Choose > GIF from the File type options.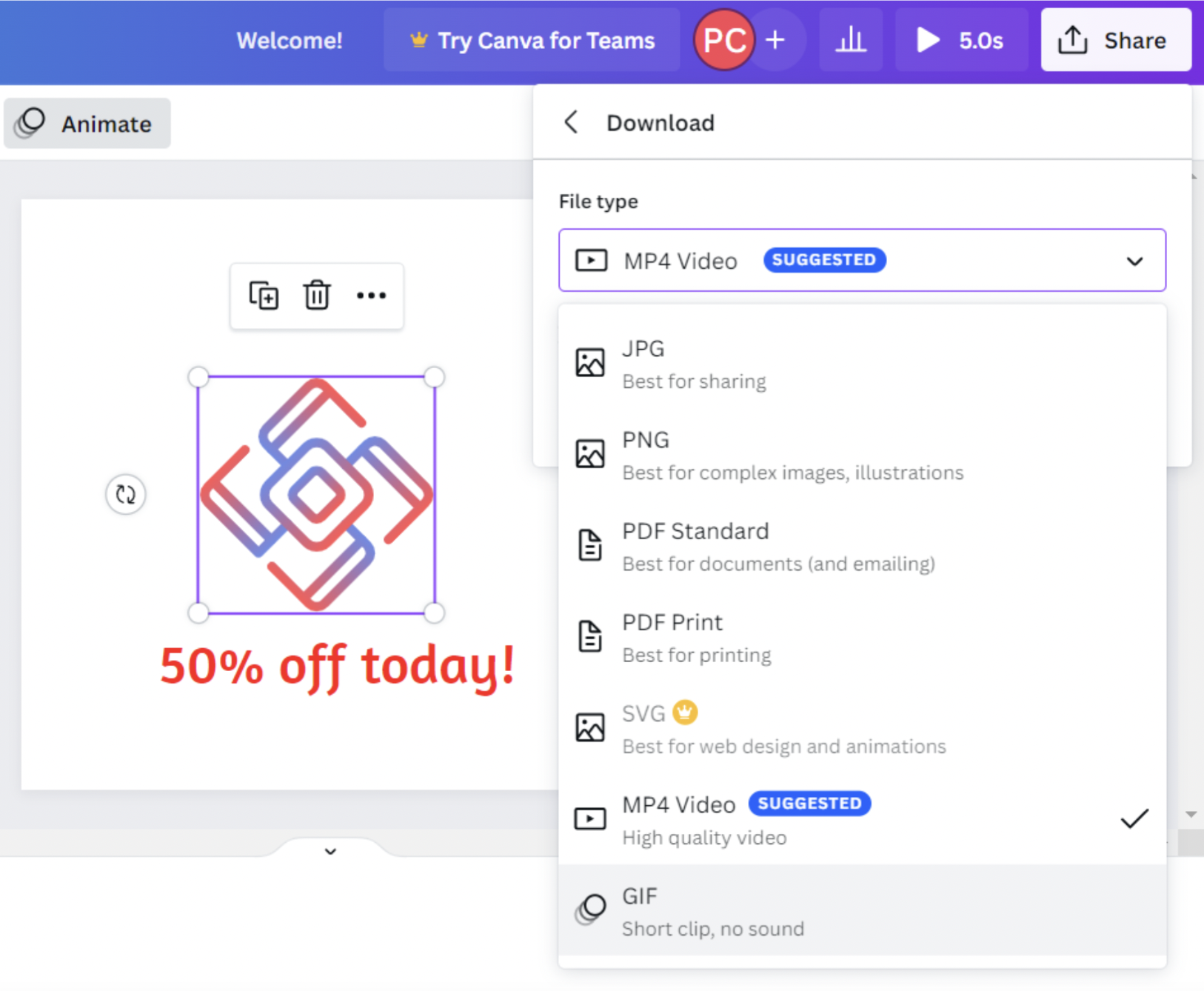 8. Upload your new GIF video to Unscreen to replace the colored background with a transparent one. Subscribing to Canva Pro lets you do this on Canva itself.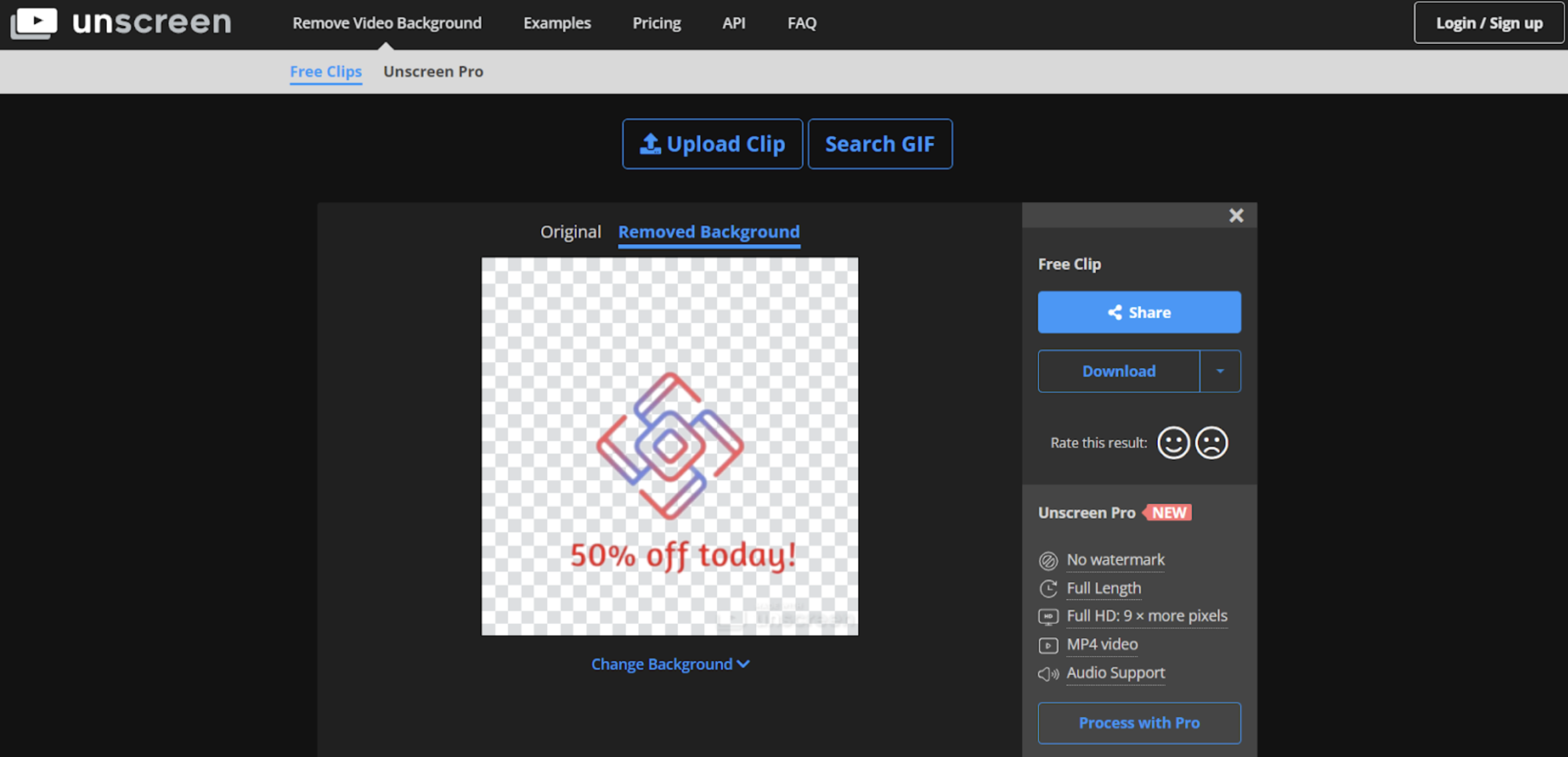 9. Upload your new brand logo GIF to GIPHY to use in your Instagram stories. 
You can even upload a GIF video you've taken of yourself to Canva, add some text, remove the background with Unscreen, and upload it to GIPHY after. That'll come in handy when you want your followers to take a specific action, like clicking a link or subscribing. 
Create your very own cool GIFs for Instagram stories — with just a few clicks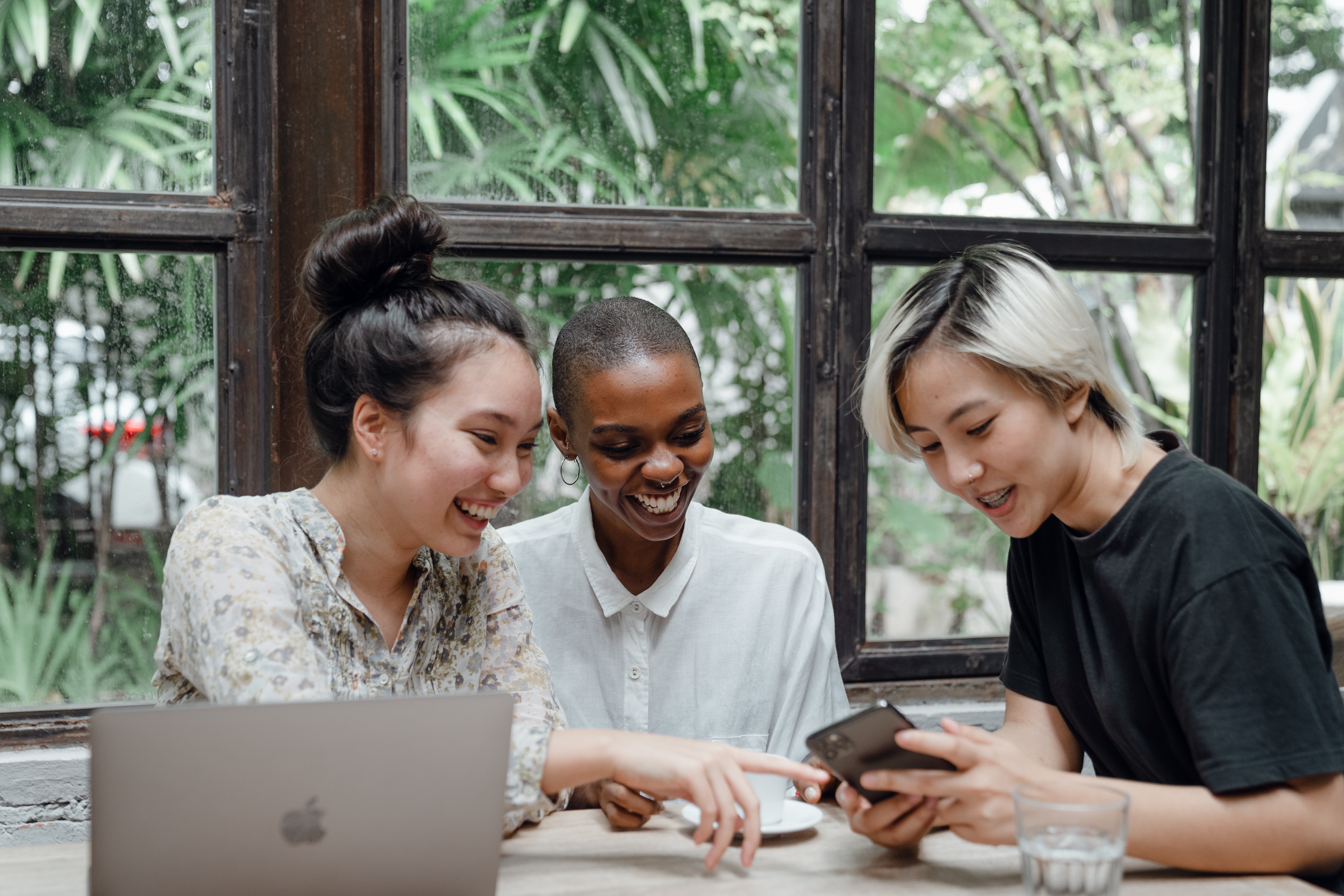 GIFs are a great way to engage your followers and get them to interact with your content, which helps build your audience with time. They're also a great add-on in case you're using Instagram stories for your business: they allow you to quickly and easily share updates, calls to action, product features, and upcoming sales.
Here's a quick summary of the steps we've covered to start using GIFs for your Instagram stories: 
Create a Brand or Creator GIPHY account.

Make sure your GIF videos meet GIPHY's requirements (by using a tool like Unscreen to remove the video backgrounds) before uploading.

Wait for your account to be verified so that your GIFs turn on the GIPHY search.

Once you're verified, use your new GIFs on your Instagram stories — or use your GIF videos as transparent stickers instead. 
Got a cool new video to turn into a GIF just in time for your next project? Try Unscreen to remove that pesky background and start sharing your branded GIFs on your socials today.